£2 million NIHR funding announced for fracture rehabilitation research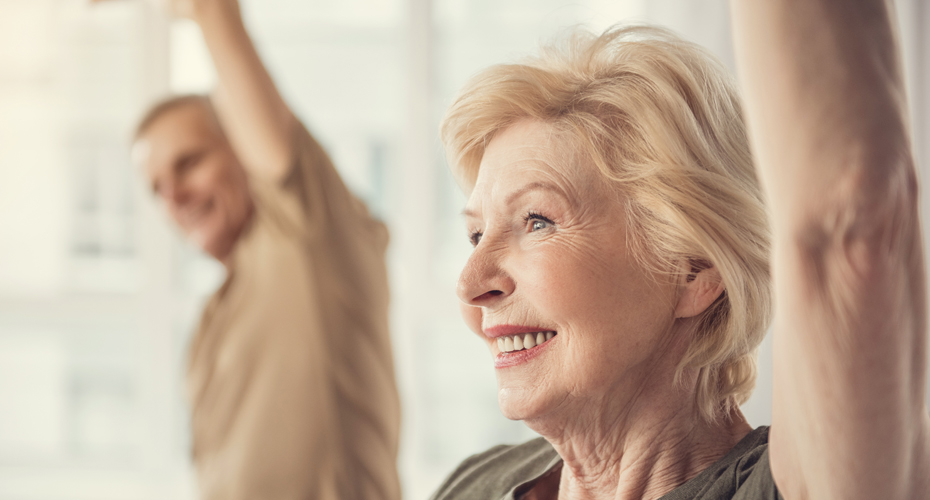 £2 million from the National Institute for Health and Care Research (NIHR) will fund two studies that aim to improve rehabilitation after arm fractures.
Recovery from broken bones takes many months, with people struggling to get back to their usual activities. The REACH and WISE trials both investigate new approaches to rehabilitation, enabling patients to carry out progressive exercise programmes in their own homes.
Dr David Keene, Associate Professor in Trauma and Orthopaedics at the University of Exeter is the Chief Investigator on both the REACH and WISE trials.
REACH is a collaboration between the Universities of Exeter, Oxford, and Bristol. The trial, which focuses on rehabilitation after shoulder fractures, has been awarded £1.7 million from NIHR's Health Technology Assessment programme.
Dr Keene is Co-Lead of the REACH trial, alongside Professor Matthew Costa at the University of Oxford. The REACH trial aims to find out the best way to support rehabilitation after a shoulder fracture. Patients are usually asked to see a physiotherapist a number of times. This can be particularly difficult for people who live alone or have poor social support networks. The study will look at whether a single best practice session, with clear instructions and videos of exercises patients can do at home, could be a viable alternative to attending a full course of physiotherapy sessions.
Dr Keene is also Chief Investigator for the WISE trial, a collaboration between the Universities of Exeter and Oxford, and the Oxford University Hospitals NHS Foundation Trust. The trial, which will investigate whether adding a programme of flexibility and resistance exercises can help improve recovery from a broken wrist, has been awarded £357,000 from NIHR's Research for Patient Benefit programme.
Broken wrists are a common injury, representing about one in five of all broken bones seen in UK hospitals. A broken wrist can lead to long-term muscle weakness of the hand and arm, having an impact on their quality of life. Participants in the WISE trial will receive usual treatment plus three sessions with a physio- or occupational therapist to be guided through a progressive exercise programme. Patients will also receive training materials to carry out the exercises at home.
Dr Keene said: "Fractures can take a long time to recover from, particularly as people get older, and a good rehabilitation programme is really important to restore function of the limb and improve quality of life. However, there is limited scientific evidence as to what the best approaches to rehabilitation are. Both of these trials involve exercise programmes that people can do at home, which we hope – in combination with high-quality advice – will enable people to recover successfully."