Light physical activity from childhood twice as effective in reducing disease risk than more vigorous exercise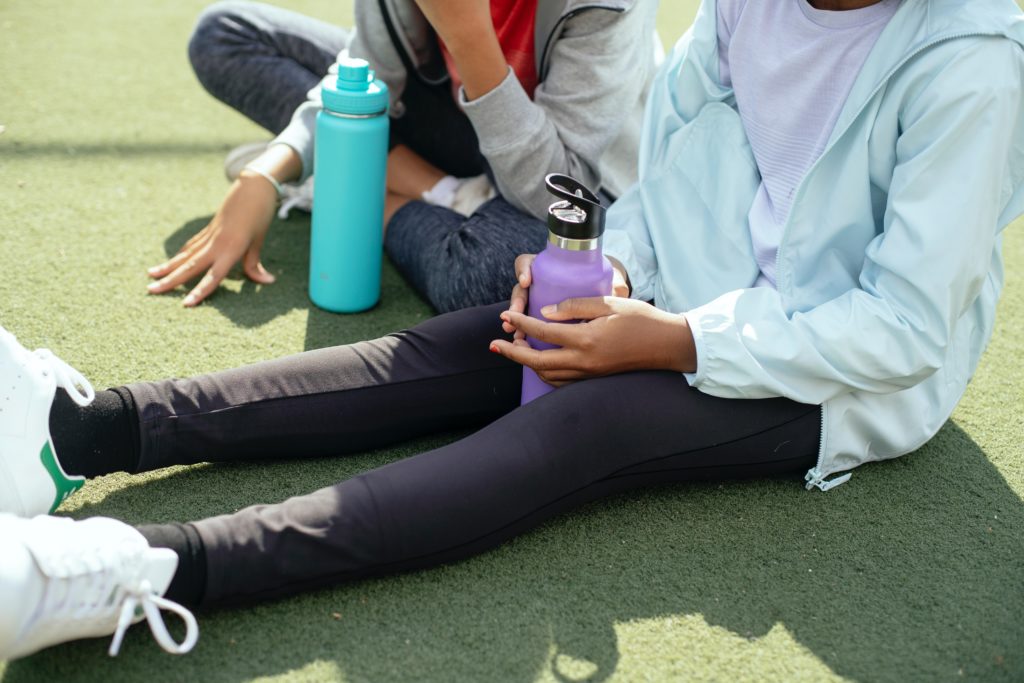 Light physical activity among adolescents is twice as effective at reducing inflammation associated with several diseases than moderate to vigorous physical activity, according to new research.
The collaborative study conducted by the University of Exeter, University of Eastern Finland, and University of Bristol, has found that increased sedentary time from childhood into young adulthood worsened low-grade inflammation – which is associated with several heart, brain and bone diseases, as well as diabetes and cancer. However, results also showed that light physical activity may completely reverse the adverse effect, yet moderate to vigorous physical activity did not have a similar benefit.
Published in the Journal of Clinical Endocrinology & Metabolism, the study also found that moderate to vigorous physical activity was 50 per cent less effective at reducing inflammation than light physical activity when body fat mass increases. Body fat mass refers to the amount of fat in the body and is not necessarily linked to obesity, as even those of normal weight have fat mass.
Lead author Dr Andrew Agbaje is a physician and clinical epidemiologist at the University of Exeter. He said: "It is rather surprising that the physiologic increase in total fat mass – even in healthy-weight children – remarkably blunted the effect of moderate to vigorous physical activity on lowering inflammation. These findings emphasise that light physical activity may be an unsung hero in preventing diseases from early life, and twice as effective as moderate to vigorous physical activity. There has been almost no guidance on the young population engaging in light physical activity because data is lacking, but our recent study suggests public health experts, pediatricians, and health policymakers should encourage more participation from childhood.
"The World Health Organisation reports that more than 80 per cent of adolescents across the globe have insufficient physical activity per day and it is estimated that physical inactivity will have caused 500 million cases of heart disease, obesity, diabetes, or other noncommunicable diseases by 2030. This alarming forecast regarding the morbid danger of physical inactivity highlights why studies like ours on the most effective preventive approach is so urgent."
In children aged five to 18 years old, the NHS defines moderate to vigorous physical activity as something which raises the heart rate, speeds up breathing, and makes someone warmer – which includes most sports, as well as other activities such as swimming, skipping, and dancing. Light physical activity, meanwhile, is something which does not noticeably change breathing or heart rate, including walking slowly, playing a musical instrument, or standing up to do an activity like painting or preparing food.
The study used data from the University of Bristol study Children of the 90s (also known as the Avon Longitudinal Study of Parents and Children) and included 792 children aged 11 years who were followed up until age 24 years, with a total follow-up time of approximately 13 years. Accelerometer measures of sedentary time, light physical activity, and moderate to vigorous activity were collected at ages 11, 15, and 24 years. High sensitivity C-reactive protein, a marker of inflammation, was repeatedly measured at ages 15, 17, and 24 years. These children also had dual-energy X-Ray absorptiometry measurements for total body fat mass and skeletal muscle mass, as well as fasting blood samples such as glucose, insulin, high-density lipoprotein cholesterol, low-density lipoprotein cholesterol, triglyceride, smoking status, socio-economic status, and family history of cardiovascular disease repeatedly measured at ages 15, 17, and 24 years.
During the 13-year follow-up, sedentary time increased from approximately six hours/day in childhood to nine hours/day in young adulthood. Light physical activity decreased from eight hours/day to three hours/day while moderate to vigorous physical activity was relatively stable around 50 mins/day from childhood until young adulthood. It was observed that increased sedentary time significantly worsened inflammation, partially by raising blood pressure.
Low-grade inflammation has been associated with several diseases throughout the lifespan, ranging from cardiovascular, metabolic, neurological, and musculoskeletal diseases to cancer. Moreover, it was recently established that low-grade inflammation may contribute to premature vascular damage in adolescents and young adults.
The paper is entitled "Longitudinal Mediating effect of Fatmass and Lipids on Sedentary Time, Light PA, and MVPA with Inflammation in Youth", and is published in the Journal of Clinical Endocrinology & Metabolism.