Medical student recognised for academic and entrepreneurial talent through prestigious scholarship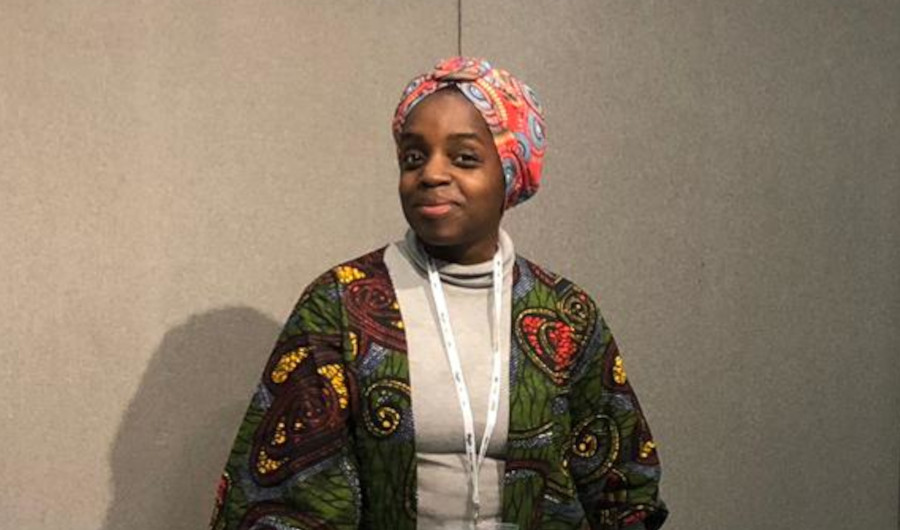 A third-year medical student from the University of Exeter has been selected for the prestigious Santander Scholars Programme – a new initiative by Santander Universities UK.
Line Djeokeng, who is one of just 100 scholars on the programme, will get access to a range of support to facilitate her studies, boost employability, and accelerate her solo business venture, The Wholesome Wealth, which she has developed whilst studying at Exeter.
The scholars will each receive a £10,000 grant per year of study (for up to three years), personalised support from Santander Universities, and access to a programme of training and development .
Line said: "As a mature student and mother of five from a minority background, I often lack opportunities to develop and strengthen skills necessary to thrive in education and in the world of work. However, I always look for opportunities that give me the chance to improve personally and professionally, and this programme is exactly what I need.
"To be the best I can be in both education and business I need to be able to access the many different resources available in medicine – but unfortunately this comes at a cost that has not been afforded to me. This funding will give me access to textbooks, memberships, and technology to help me with my studies and entrepreneurship, as well as support my family. I cannot wait to see what the future might hold for me."
The Santander Universities Scholars Programme forms a key component of Santander's education and skills programme, launched by William Vereker, Santander UK Chairman, in November 2022. It aims to break down barriers for students who are most likely to face challenges when attending university, helping them to succeed in their education, and build the skills they need to fulfil their true potential. 
William Vereker, Santander UK Chairman, said: "At Santander, we believe education unlocks potential, broadens aspirations, and should be equitable and accessible for everyone. Our new scholarship programme is testament to that belief and demonstrates our commitment to breaking down education barriers, improving social mobility, broadening career opportunities, and delivering impactful change to build a better future for all. I want to say a huge congratulations to our 100 scholars on being selected. We're excited to be supporting you on your educational journey and helping you build skills for the future."
Line hopes to use the grant funding to not only finance equipment for her studies, but also to upskill in data analytics, and further develop her start up, The Wholesome Wealth, which she launched in January 2022.
The Wholesome Wealth is a life skills magazine and blog, which features content on topics such as education, finance, and mental wellbeing. It aims to inspire, educate, and empower its readers with important life skills that will help them succeed in different aspects of life.
Under the Pre-Incubator programme at the University of Exeter, delivered by the SETsquared Exeter Student Startups team, Line has already successfully pitched her business idea and was awarded a market validation grant of £500, which was funded by Santander Universities UK.
Line used the grant to secure a stand at the South West Business Expo 2023, where she shared her business idea with attendees and made connections with other local businesses.
Through the Santander Universities Scholars Programme, she will have regular contact with Remy Foucher, who will be her personal University Relationship Manager.
The Scholars Programme kicks off with a welcome event in June.