New Narratives for a Healthy Planet: University-led arts project addressing climate change featured in The Lancet Planetary Health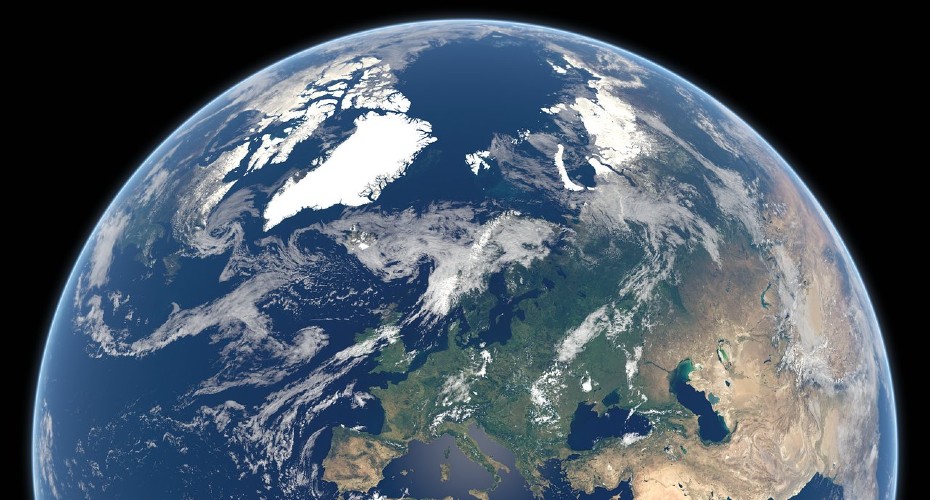 The combined power of language, narrative and translation could be some of humankind's most important tools for tackling the planetary climate crisis.
Telling more hopeful and emotionally-engaged stories through different artistic forms might also offer the potential to bring together 'fact, finding and feeling' for audiences, to raise awareness about global challenges and our responsibility and opportunity to imagine new possibilities for a healthier, socially just and liveable future.
These are some of the talking points of a new comment piece written by academics from the University of Exeter and the Met Office as well as the American University in Cairo, which has been published in the August edition of The Lancet Planetary Health – regarded as the pre-eminent journal for enquiry into sustainable human civilisations in the Anthropocene.
New narratives for a healthy planet: creative writing and art projects reveal We Still Have a Chance tells the story of how these organisations have collaborated on a series of interdisciplinary projects that have embraced storytelling and poetry as a means of climate communication to inspire actions and solutions.
The origins of this work date back to 2018, when 20 scientists from the University and Met Office worked with local community groups and writers to "think creatively and imaginatively about tackling the climate crisis". This was followed in 2021 by One Chance Left, in which 12 poems composed by climate scientists and health professionals were taken to the first-ever Science Pavilion at COP26 in Glasgow.
"This collaboration broke new ground for COP," write the authors of the article. "An emotional connection between the scientific and diplomatic delegations, an unconventional approach to communicate in that setting."
For COP27, the project evolved into the more ambitious and global We Still Have a Chance and incorporated a new dimension of translation, both in terms of languages and artistic media explored. This time, a UK and Egypt collective of 150 diverse voices, including climate scientists, health professionals, artists, storytellers, and youth leaders, gathered at four online workshops. From those contributions, an Anglo-Egyptian editorial team wove them into 12 stories, which were printed in a dual language anthology and narrated by English and Arabic speakers.
"The stories were rooted in local places and linguistically we reconnected them to Egypt through Arabic versions by student translators," write the authors. "The stories were adapted into theatre with The Earth Turns, performed at The Falaki Theatre in Tahrir Square, Cairo; in Exeter at the Royal Albert Memorial Museum; and at COP27's public and negotiation zones. Drama made the stories physically and emotionally tangible. And digital visualisations of Exeter and Cairo projected a radically transformed future that touched policy makers at COP27."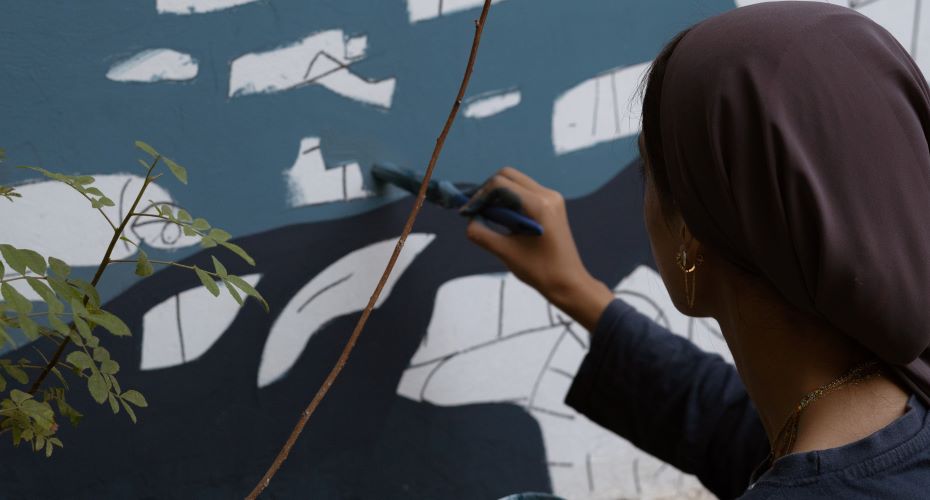 The authors say that currently "the climate crisis is also a crisis of language, communication, and translation" and point to the example of Saudi Arabia refusing to support an IPCC motion in 2001 saying that it was likely that man-made greenhouse gases had contributed 'substantially' to global warming over the previous 50 years. This was not because the country took issue with the science, but that there was no translation of the word 'substantial' into Arabic.
New narratives for a healthy planet: creative writing and art projects reveal We Still Have a Chance was written by Professor Hugh Roberts, Dr Sally Flint, Professor Ian Fussell, Dr Fatma Sabet, Dr Eliana Maestri and Cecilia Mañosa Nyblon, all University of Exeter; Professor Rosa Barciela and Professor Peter Stott, of the Met Office; and Professor Adam Marple, Co-Director of the Theatre of Others.
Building on this success, the project is expanding even further for COP28 with poetry, theatre and music at its heart, and an innovative education programme that will bring together schools in the UK with counterparts in the UAE. Since its inception, the project has been funded by the University of Exeter, the Met Office, the British Council Creative Commissions for Egypt, The Economic and Social Research Council Festival of Social Sciences, Arts Council England, Knowledge E Foundation, and the American University in Cairo.
It has been supported by Exeter UNESCO City of Literature, Royal Albert Memorial Museum, Exeter Phoenix, Cygnet Theatre, Double Elephant Print Workshop, Daisi, Banlastic, British Embassy in Cairo, Tahrir Cultural Centre and MakeTank.