Prestigious £2.5 million award to fund new evidence synthesis facility at Exeter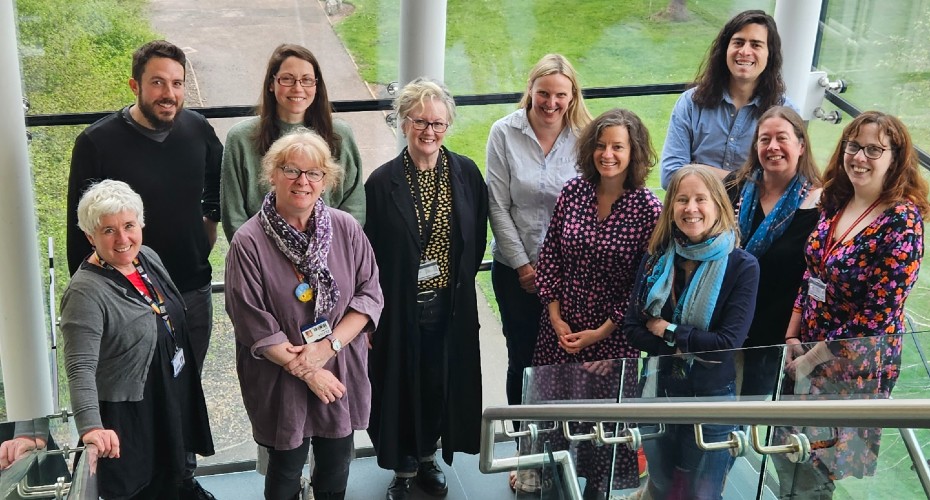 The University of Exeter has received £2.5 million to establish one of nine centres in the UK to provide sound evidence to health and social care policymakers to make sure that patients and service users receive the best quality care.
The funding, from the National Institute for Health and Care Research's Evidence Synthesis Programme, will bring together academics from a range of disciplines within the University of Exeter Medical School. The programme of work will allow researchers to review and summarise the best available evidence in response to questions that urgently need to be answered for health and social care.
The new Group represents a collaboration between the PenARC Evidence Synthesis Team and the Peninsula Technology Assessment Group (PenTAG) and will be co-led by Jo Thompson Coon and G.J. Melendez-Torres.
Professor Jo Thompson-Coon said: "This award is fantastic recognition for the wide-range of high-quality evidence review expertise we have at Exeter. Our work will include reviewing evidence about how things work, what patients and practitioners think about them, whether they offer good value for money and how best to inform the development and evaluation of health and social care policy in the UK. A key element will be including the views of patients and the public, another area in which we excel at Exeter."
Professor G.J. Melendez-Torres said: "We are thrilled to be hosting one of these prestigious NIHR investments at the University of Exeter. We expect to produce up to five reviews per year in response to health and care topics raised by stakeholders and look forward to working with colleagues from across the eight other centres to further develop evidence synthesis methods."
The Group will be known as Isca Evidence. Isca is the name of the Roman town on the present site of Exeter. The core review team will be Michael Nunns, Sam Febrey and Jill Buckland, ably supported by methods experts Rebecca Whear, Rebecca Abbott, Liz Shaw and Alison Bethel.
Kate Boddy who will lead patient and public involvement said: "Our diverse patient and public involvement and engagement group, PERSPEX, will embed patient perspectives throughout every review and within all our processes from agreeing the name for the group, to refining research questions and developing dissemination materials."
Professor Sallie Lamb, Pro-Vice Chancellor of the Faculty of Health and Life Sciences at the University of Exeter said: "Congratulations to our outstanding team in securing this fantastic award. This Group will help ensure that health and care decisions are evidence-based and using the most robust and high-quality research available, which is testament to the high calibre of research we have at Exeter."
Professor Lesley Stewart, Programme Director for NIHR's Evidence Synthesis Programme, said: "The groups provide breadth and depth of 'on tap' expertise in evidence synthesis that will enable the Evidence Synthesis Programme to respond quickly and efficiently to important health and care topics raised by stakeholders across the four nations of the UK."