The further we are from green spaces the higher the chance of anxiety and depression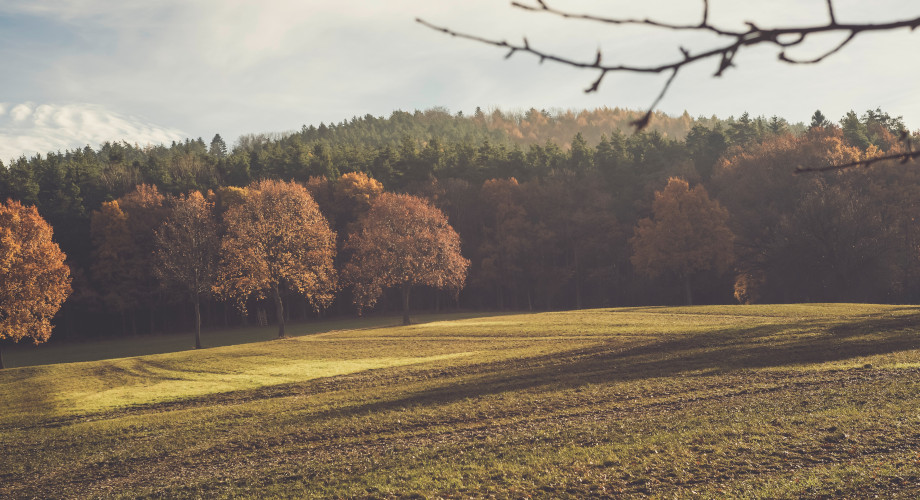 One of the largest ever studies into how green and blue spaces affect mental health has found every 360m further a person is from greenness increases their odds of anxiety and depression.
The European Centre for Environment and Human Health at the University of Exeter are collaborators in the new study, which was funded by the National Institute for Health and Care Research and published in Lancet Planetary Health.
Led by the University of Liverpool, the study presents the largest, most comprehensive evaluation of the effect of differences in exposure to green (e.g., park, field or wooded area) and blue spaces (e.g., lake, marina, or the sea) on mental health over a 10-year period. Researchers used the anonymous records of household greenness, access to green and blue space, and GP records of anxiety and depression for over two million adults in Wales.
Dr Ben Wheeler, Associate Professor in Environment, Health and Inequalities at the University of Exeter said: "The findings indicate that good quality natural spaces in our living environments are not just 'nice to have if you can afford it', but vital in helping to reduce common mental health outcomes in our populations. If we can look after and protect the natural environment around us, it seems it will return the favour."
While the effects of green spaces on mental health have been well documented and there is a rapidly growing international evidence base, using the medical records of an entire adult population over such a length of time gives a new level of understanding to this work.
The researchers emphasise that investing in improved public green spaces might bring mental health benefits to everyone, but particularly for those living in more deprived areas. The findings can support organisations and authorities responsible for green and blue spaces, who are attempting to engage planners and policymakers, to ensure that local green and blue spaces meet the health needs of residents.
Professor Sarah Rodgers, Professor of Health Informatics at the University of Liverpool said: "Our study has shown that green and blue spaces are likely to protect people from needing to see their GP for anxiety or depression, and in places where people have fewer resources overall, living near these spaces seems to have a bigger protective effect than for people living in areas with more resources."
The researchers call for future studies to investigate why those living in lower-income and higher-income areas are affected differently by access and exposure to green and blue spaces. The environmental health equity evidence suggests that those who are in the most need, and will benefit the most, must have access to these free green and blue spaces to help protect the health of our population – as well as additional co-benefits of job or food creation, biodiversity promotion, flood prevention, and carbon sequestration.
Other collaborators included Swansea University, Cardiff University, Natural Resources Wales and ISGlobal.