Exeter secures funding boost for digital student scholarships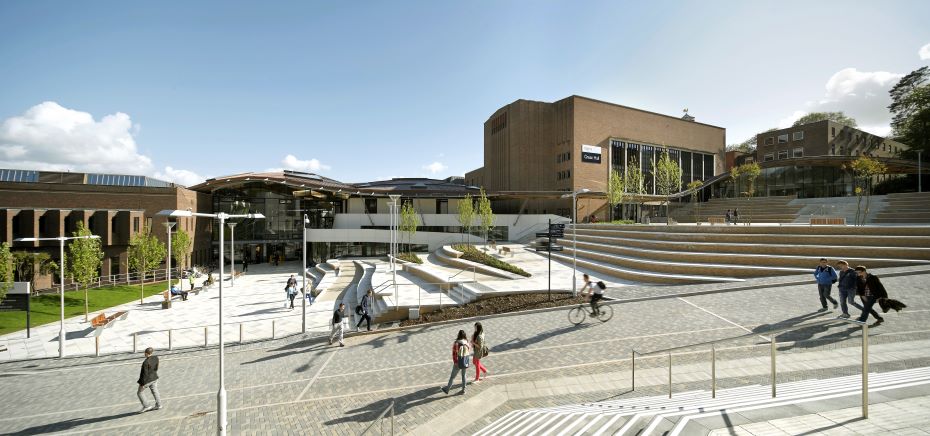 The University of Exeter has received a significant funding boost to invest in artificial intelligence (AI) and data science postgraduate conversion course scholarships, designed to increase diversity.
Exeter is one of 30 English universities to share £8.1 million funding from the Department for Science, Innovation and Technology (DSIT) and Office for Artificial Intelligence (OAI), announced today (Thursday, March 30th 2023).
Exeter will receive 13 scholarships, each worth £10,000, via the Office for Students (OfS) to offer to students on the AI and data science programmes Health Data Science MSc and Applied Data Science and Statistics MSc.
These programmes enable students to join from different academic backgrounds, to learn expertise in data science and how they can be applied in different sectors, and in the case of Health Data Science, how they can be applied to the health sector, benefiting development of health treatments and diagnoses.
The programmes also include the opportunity to undertake a project with an external organisation, providing students with valuable experience in putting their data science expertise into practice in a working context.
Professor Tim Frayling, from the University of Exeter and Deputy Director of the Institute for Data Science and AI at the University said: We are delighted to receive these scholarships for postgraduate students at Exeter. They will ensure we are at the forefront of helping students prepare for, and play a major role in, the digital economy".
In 2019 the OfS launched a funding competition that aimed to increase diversity and address digital skills gaps in the workforce, which supported the government's priority to invest in AI to encourage innovation in every sector and region.
Following the success of the initial programme, DSIT has announced a funding package worth up to £17 million between April 2023 and March 2025 for up to 2,000 additional scholarships.
As part of this packages, the OfS will provide £8.1 million funding for up to 817 scholarships, worth £10,000 each for the 2023-24 academic year. Thirty universities have been awarded a share of the funding to deliver scholarships to eligible underrepresented groups in the 2023-24 academic year, with further funding for 2024-25 subject to confirmation.
John Blake, director for fair access and participation at the OfS, said: "This funding provides opportunities for students underrepresented in these industries to achieve their career aspirations. This funding builds on the successes of the programme's recent students and provides the UK's data science and AI sector with a wider pool of highly skilled graduates.
"Universities have responded to the various needs of these students, such as offering flexible learning for mature students and for those with caring responsibilities. Early evidence suggests students from the priority groups are successfully completing their courses and connecting with employers. We encourage more employers to get involved to nurture this talent and help train the digital workforce of tomorrow."