Researcher wins prestigious award for work spotting early cancer signs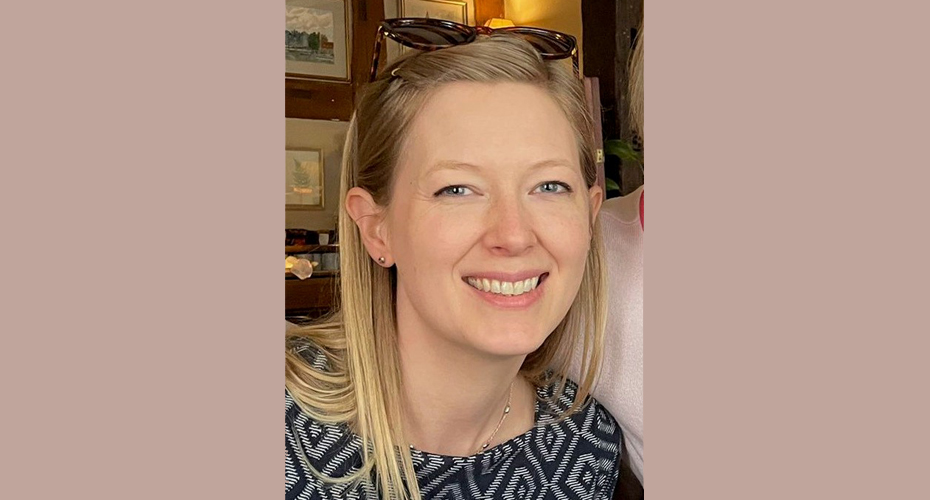 The University of Exeter's Dr Sarah Bailey has won the Outstanding Early Career Researcher Award 2023 for her work in detecting the early signs of cancer.
Awarded by the Society of Academic Primary Care (SAPC) and Royal College of General Practitioners (RCGP), the award recognises a Primary Care Scientist whose research has made a significant contribution to academic primary care – https://www.rcgp.org.uk/blog/research-award-winners
Professor Caroline Chew-Graham, Chair of the awards panel, said: "Sarah's work on the early detection of cancer has already had a significant impact on clinical guidance. The awards panel were impressed by Sarah's dissemination to lay audiences, including talks on radio and television."
Sarah is an Advanced Fellow with the National Institute for Health and Care Research – https://www.nihr.ac.uk/ – and her work aims to catch cancer earlier and focuses on helping GPs identify patients who would benefit from investigation for the disease. Often patients with early stages of cancer will have non-specific symptoms, making it challenging for GPs to detect. More specific symptoms tend to be seen when the disease is more advanced.
Cancer diagnosed at an early stage is more likely to be treated successfully and Sarah is helping to develop new detection strategies in the NHS. She is also working on cancer risk assessment methods for GPs – specifically for patients with chronic health conditions such as diabetes and hypertension. Some conditions like these can make certain cancers more likely to develop, can mask symptoms, and may alter how they present themselves.
Professor Sallie Lamb, Pro-Vice Chancellor of the University of Exeter's Faculty of Health and Life Sciences, said: "I'm delighted for Sarah and we're proud to see her recognised as one of the leading primary care scientists in the country, through this award. Her work in early cancer diagnosis is world leading and has already influenced NICE referral guidelines and demonstrates the impactful nature of early cancer diagnosis research carried out at Exeter. The university is one of nine partners working with the National Institute for Health and Care Research to promote excellence and capacity in primary care research that makes a real difference to patients."
Sarah says the award will benefit her research: "The funding will enable me to visit my research collaborators in the Netherlands, where I aim to translate the cancer detection tools I've developed for diabetic patients for Dutch primary care settings. This visit will also enable international comparison of findings, best practice, and barriers for cancer detection – and the learning can then be applied through my research programme to benefit cancer detection here in the UK."
Sarah is a NIHR Advanced Fellow in the Discovery (DISCO) Group at the University of Exeter Medical School.
Her PhD found that raised platelet count, known as thrombocytosis, is an important risk marker of undiagnosed cancer in primary care – particularly in men over the age of 40. This work was the top-rated paper of the British Journal of General Practice in 2017.