Historian secures prestigious prize to launch long-term research project on British anti-slavery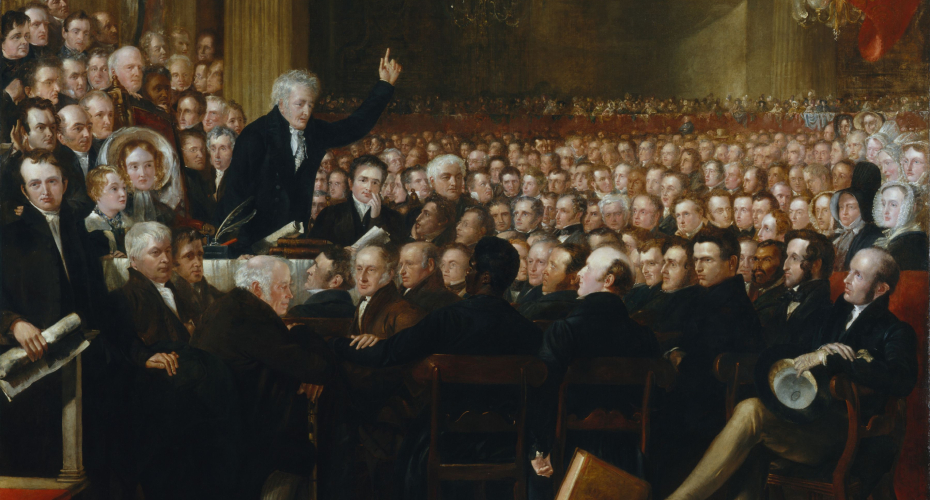 The global history of the British anti-slavery movement is to be the focus of a new and long-term research project launched thanks to funding from a prestigious national prize.
The study, spanning almost 200 years of history, promises to be among the first to bring together the early 19th century origins of British anti-slavery with contemporary fields of human trafficking and modern slavery.
It has been conceived by Dr Ryan Hanley, of the University of Exeter, who has been awarded a Philip Leverhulme Prize to fund two years of intensive archival study.
An expert in race and slavery in modern Britain, Dr Hanley will then build on that foundation, working his way towards a new book, Unfinished Business: An Incomplete History of Britain's Global Fight Against Slavery, which is contracted to be published by Oxford University Press in 2032.
Philip Leverhulme Prizes are awarded to researchers at an early stage of their career, whose work has had international impact and whose future research is deemed to be exceptionally promising. It is worth £100,000 and will enable Dr Hanley to focus exclusively on his research, principally to be conducted at the Bodleian Library in Oxford, and the Centre for the Study of International Slavery in Liverpool.
"I am honoured and delighted to receive this prize because it represents a 'vote of confidence' in the research that I am conducting," says Dr Hanley, of Exeter's Department of Archaeology and History. "It will enable me to build the foundations of what I hope will be a ground-breaking, long-term global study that reframes how we see Britain's anti-slavery history."
Dr Hanley believes the narrative of British success in driving global anti-slavery is a more nuanced story than traditionally told, an "unfinished crusade" that is based upon "partial victories and sometimes perverse compromises".
His research will include a strong focus on the Anti-Slavery Society, which was formed in 1839 by Thomas Clarkson, Thomas Fowell Buxton and other abolitionists to campaign against slavery worldwide. From championing slave-free produce in the 1850s, to acting as a pressure group to force the UK government to sign up to a new EU anti-trafficking law in 2011, the Society – now known as Anti-Slavery International – has been involved in numerous global campaigns, many of which are documented in meticulous detail at the Bodleian and the Centre for the Study of International Slavery.
Dr Hanley's work will also be the first historical research project to consider the impact of the Modern Slavery Act 2015 and its enforcement in a post-Brexit world.
"I am hoping this project will bring together two timeframes that have historically been regarded as discrete and separate," Dr Hanley says. "So, on the one hand we have the origins of anti-slavery, which have been designated as 'history'. Then, there is the contemporary element of modern slavery and human trafficking, which are regarded as the purview of political scientists and international relations. My contention is that they are in fact part of one continuum, with many of the same organisations and conceptual frames persisting."
Among the geographic regions and countries that Dr Hanley will focus upon will include Britain, the Caribbean, South Asia, Africa and Eastern Europe. It is hoped that this will form the basis of further research projects, collaborating internationally, and leading up to the publication of the book in 2032.