National photo competition and exhibition celebrates linguistic diversity in the UK's landscape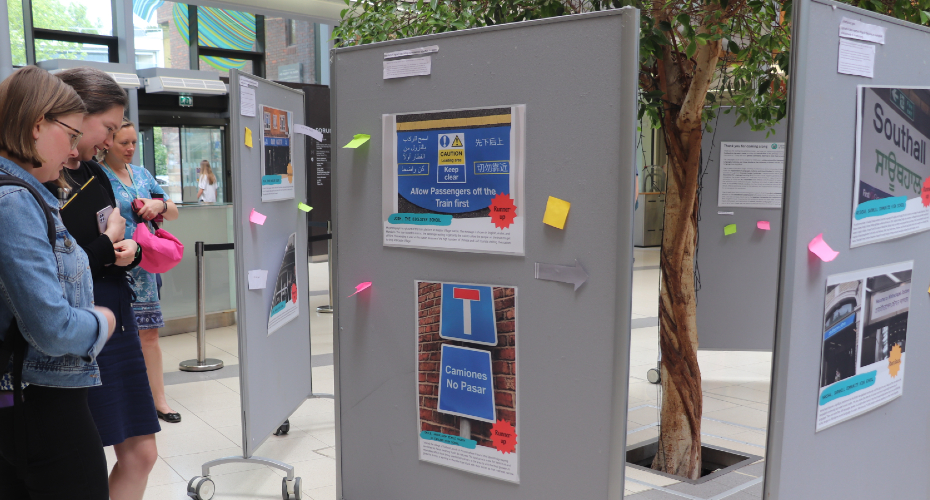 Creative and thought-provoking photographs capturing multi-lingual life in modern Britain – and all taken by schoolchildren – have gone on exhibition.
Secondary school pupils across the UK have been snapping a diverse array of objects including shop signage, street signs, menus, graffiti and wall art, as part of a project that celebrates the importance of linguistic diversity and multilingualism in the UK.
The shortlisted, runner-up and winning photos from the competition are now part of a national tour of four flagship venues around the country, having opened at the University of Exeter in May, and now moving on to the Goethe Institut and Canning Town Library in London, and the Winter Gardens, Sheffield.
The Languages Local To You Photography Competition is being organised by the Department of Languages, Cultures and Visual Studies at the University of Exeter, in partnership with the Association for Language Learning (ALL).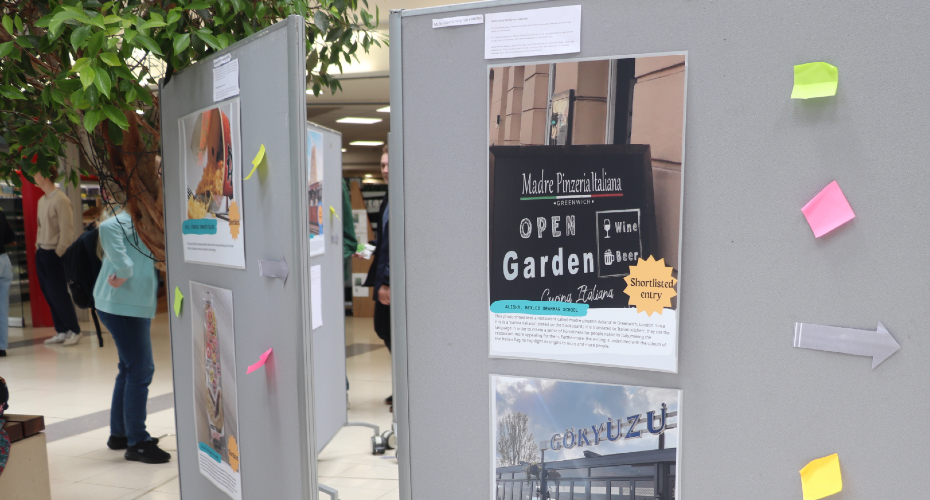 "The competition seeks to raise awareness of multilingualism and encourage students to comment on the presence of languages other than English around them," said project co-director Professor Francesco Goglia, Associate Professor of Migration and Multilingualism in the Department of Languages, Cultures & Visual Studies. "As a society, we often prioritise English and other widely spoken foreign languages such as French and Spanish. However, it is equally important to acknowledge the presence of other languages, either community languages or historic minority languages, that can be found as part of our cultural tapestry."
Pupils aged 11 to 16 were tasked with taking the pictures and writing a 100-word caption describing why and how the language was used. Their schools, from across England and Scotland, then submitted them and the shortlisted, runners-up and winning entries have been selected for exhibition.
The pictures were initially displayed in Exeter (at the Forum on the University campus), and have now moved on to the Goethe Institut in London (until 15 June), Canning Town Library in Newham (19 June – 2 July) and the Winter Gardens in Sheffield (10 – 17 July).
Four winners were also chosen, along with ten runners-up, and all have been awarded prizes.
"It is testament to the creative engagement of the students that the judges faced such a difficult task in choosing their winners," said Katy Humberstone, a PhD student in modern languages, who co-managed the project. "From menus to market stalls, road and railway signs to wall art and graffiti, the pictures revealed often surprising linguistic diversity in the UK's landscape. And through their captions, many of the students also revealed that they'd clearly researched the use of language in their chosen sign and linked it to the wider historical and social context."
For more information, please visit the project website.