University of Exeter experts honoured for their work to inform the fight against international kleptocracy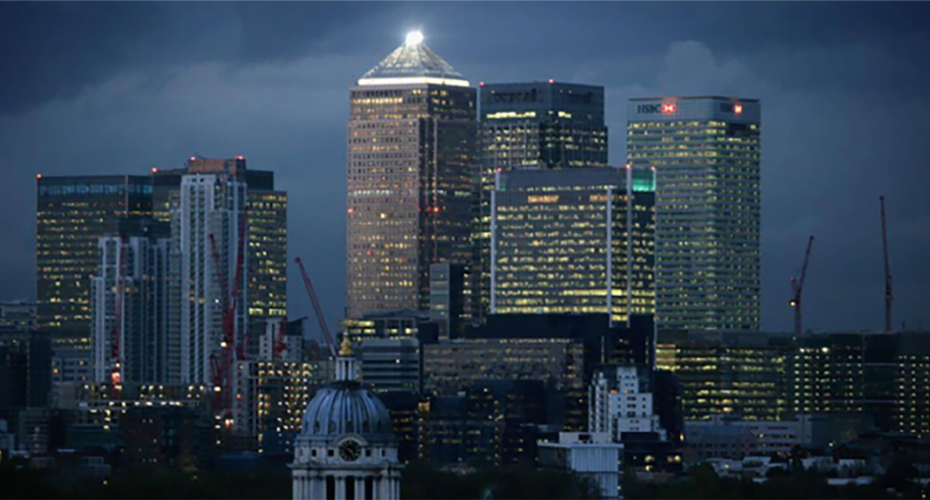 University of Exeter experts have been honoured for their work to help inform the fight against international kleptocracy and bring about a dramatic shift in Government policy.
Work by a team including Professor John Heathershaw, Professor David Lewis and Dr Catherine Owen has provided evidence of how money and reputation laundering are enabled by British financial and legal services.
The research has led to the UK's kleptocracy problem becoming a key part of public and political debate, and an increase in awareness of the extent of illicit finance from the former Soviet states in the country. It has influenced foreign policy and two key new pieces of legislation.
The team has been nominated for the Economic and Social Research Council's Celebrating Impact Prize, which recognises the success of ESRC-funded researchers in achieving and enabling outstanding economic or societal impact from their research.
In 2023, the ESRC will award prizes for outstanding business and enterprise impact, early career impact, international impact, public policy impact and societal impact. The winners – who will be announced at an awards ceremony on 15 November – will be awarded £10,000 to spend on further knowledge exchange, public engagement or other communications activities.
The Countering Kleptocracy Project team also includes Professor Ricardo Soares de Oliveira, Tom Mayne and Dr Tena Prelec from the University of Oxford and James Nixey from Chatham House.
Researchers observed court cases and carried out detailed analysis of court documents and financial records. This allowed them to create databases of both transnational repression of political exiles and transnational money laundering. One database shows £2 billion of post-Soviet elite property purchases in the UK.
Their research shows Western professional service providers have indirect effects on armed conflict, international security, and economic development in post-Soviet states by helping regimes and elites globalise themselves. It also shows British financial services facilitate money laundering and hiding of the proceeds of corruption from post-Soviet states.
The analysis shows in civil recovery cases courts often accept evidence provided by authoritarian states; the system is effectively manipulated by these regimes. It also shows most universities do not have independent processes in place to assess donors.
Key publications by the Countering Kleptocracy Project team include the influential 2021 report, The UK's Kleptocracy Problem, which was written with the support of ESRC funding. More than half of all uses of the word "kleptocracy" in Parliament since 1800 occurred in the year after the publication of the report.
The team has briefed, appeared alongside, and been invited to speak by MPs and peers from all the major political parties.
The team's report on Unexplained Wealth Orders was presented in Parliament and informed the partial reform of UWOs in the 2022 Economic Crime Act. The researchers are also informing a second Economic Crime Bill, currently in Parliament, through their membership of the UK Anti-Corruption Coalition.
The researchers gave evidence to the Public Bill Committee on the Higher Education Bill in 2021 and their expertise was used to inform an amendment to make universities publish details of their foreign donations.
The academics have briefed the cross-Whitehall Illicit Finance group about post-Soviet kleptocracy and which legal reform and which increases in enforcement are necessary.
Their briefing to the APPG on Anti-Corruption and Responsible Tax led to Margaret Hodge MP naming, under parliamentary privilege, 29 individuals linked to illicit finance in Kazakhstan for possible sanctions designations.
Researchers have briefed the Government's Ukraine Advisory Group on the limits of British sanctions and the need for legal reform and enforcement to move from freezing assets to seizing and confiscating them.
In support of the researchers, Dame Margaret Hodge MP, Chair of the All-party Parliamentary Group on Anti-Corruption and Responsible Tax, has written to the ESRC to say they have made "immense contributions to the field of economic crime and their research has been instrumental in exposing the UK's relationship with kleptocracies in Eurasia, and its willingness to enable post-Soviet elites to launder their money and reputation".
The research and related knowledge exchange work was supported by the ESRC, Global Integrity (FCDO), British Academy, Leverhulme Trust, the  Global Integrity Anti-Corruption Evidence Programme and the Joffe Trust.