Public vote launched to choose new Exeter city climate mural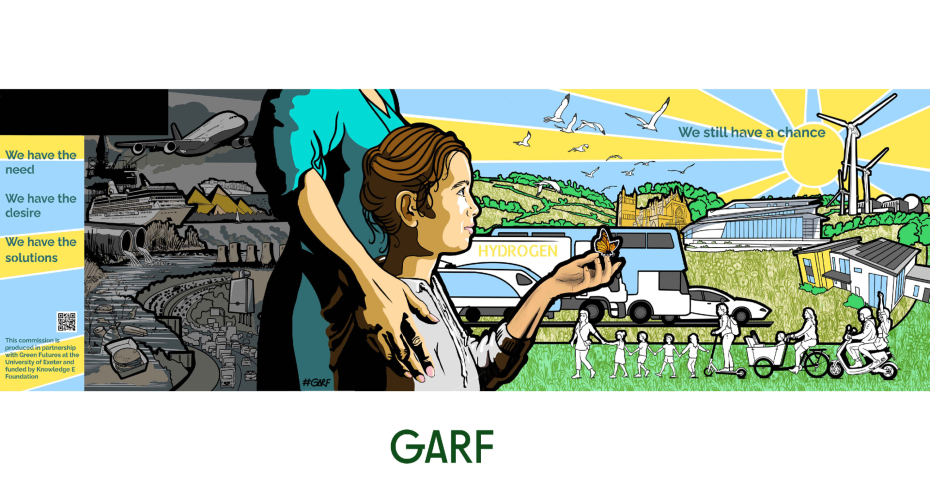 Members of the public have the chance to choose a stunning piece of climate-inspired street art to become part of Exeter city's cultural footprint.
Five shortlisted designs have been unveiled for the public to vote on, with the winner to be installed at a prominent location.
It follows an artistic commission launched by Art Work Exeter, in partnership with the University of Exeter's Green Futures programme, to create a vibrant representation of a positive and sustainable future for the city.
Funded by the Knowledge E Foundation, the commission is seeking to establish a lasting legacy for the University's We Still Have a Chance project, which created 12 stories for the 12 days of the COP27 climate conference.
"It's brilliant that the Green Futures team has chosen to commission something forward-facing and positive for the city's walls," says Stuart Crewes, Creative Director of Art Work Exeter. "Street art is a great space for inspiration and this process of a public vote means that we can reflect the values of the people who live, work and play here. It's also a really great opportunity for an emerging street artist to create a large-scale work for their portfolio, and for the city."
For We Still Have a Chance, the University assembled more than 150 climate scientists, health professionals, storytellers, artists, translators, and youth leaders from Exeter and Egypt in virtual creative writing workshops to co-create a unique collection of 12 short stories. These were then translated into Arabic and published in a bilingual anthology, as well as recorded by narrators and released online daily during COP27. The project also inspired several accompanying creative outputs, including a mural in Alexandria, two theatre performances and a digital landscape.
"Storytelling is a uniquely human trait, forming the basis of how we learn and pass knowledge and experience from one generation to the next," said Cecilia Mañosa Nyblon, Project Lead for We Still Have a Chance. "It enables us to communicate complex concepts, fuse facts and feelings, and transform listeners into actors. And what we have found throughout the course of this project, and the work we are doing now ahead of COP28, is that these stories, whether in prose or poetry, translate so beautifully to other artforms and media. And that is what we have seen with these wonderful designs for this mural. We hope the artwork will inspire people and spark new energy and ideas to unite us to create a greener, healthier, and socially just and inclusive place."
The commission was launched in July and a total of 28 entries were submitted by artists and reviewed by a panel of stakeholders from local business, government, and arts and culture professionals. The winner from the five shortlisted finalists will now be chosen by public vote, which opens in conjunction with the British Science Festival on 7th September and runs until midnight on 2nd October.
Members of the public can view the five finalists on the Art Work Exeter website and learn more about their background and inspiration, as well as the Public Art Strategy for Exeter.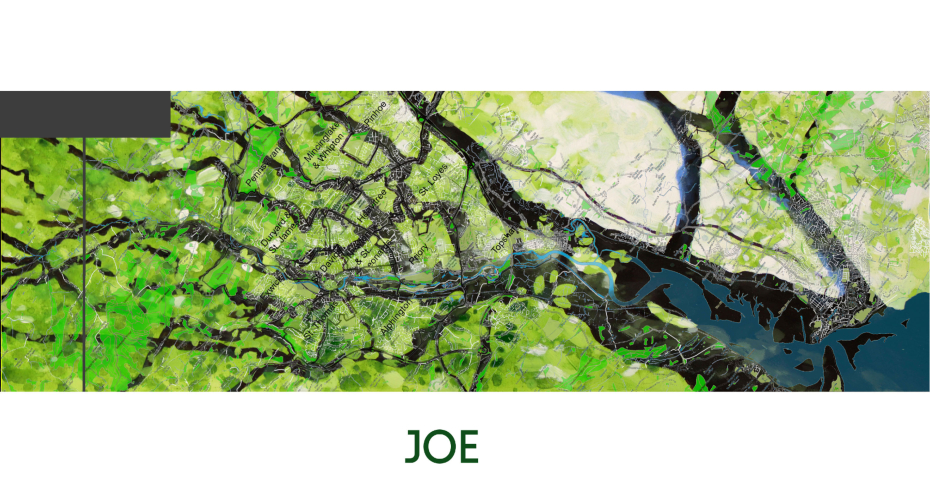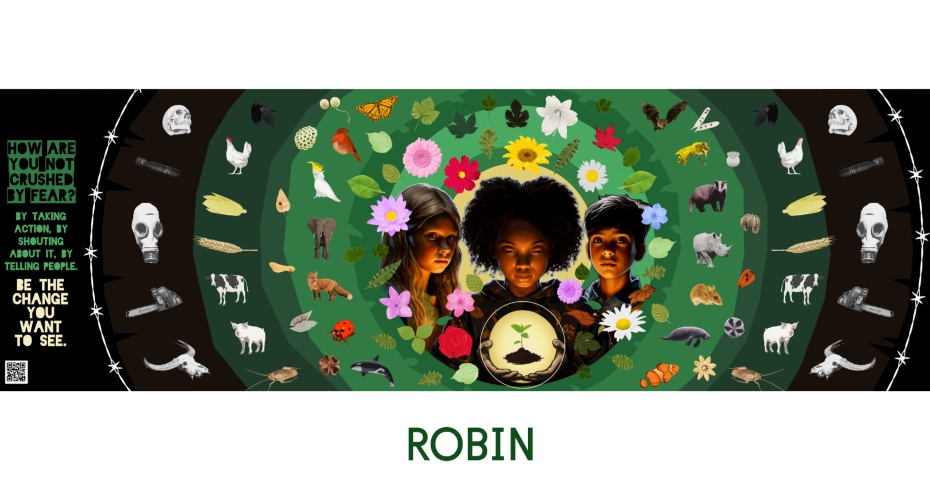 "Climate change represents one of humankind's most profound challenges, but it is important that we communicate that challenge through different channels and media," said Kamran Kardan, CEO and Founder of Knowledge E Foundation and the company Knowledge E. "The arts will have a key role in this regard, and so we are proud to support this legacy project with the University and Art Work Exeter, and hope that whichever of these powerful designs is chosen, it will resonate with the public for years to come."