Exeter graduate nominated for BAFTA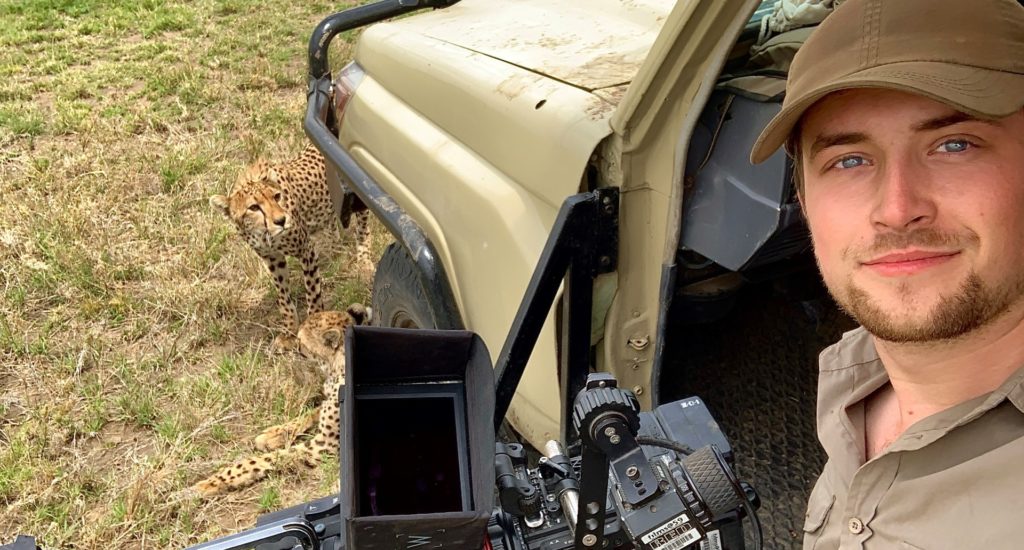 A University of Exeter graduate has been nominated for a BAFTA for his work filming a nature documentary.
Will Nicholls filmed cheetahs in Tanzania for the TV series Predators, narrated by actor Tom Hardy.
The programme was broadcast on Sky Nature in the UK, and Netflix in the USA and Canada.
Nicholls, who studied Zoology at the Centre for Ecology and Conservation on the Penryn Campus in Cornwall from 2014-17, is nominated for a BAFTA Television Craft Award alongside Predators co-workers Sue Gibson, Robin Cox and Florian Schultz
The other programmes nominated in the Photography: Factual in 2023 category are Children of the Taliban, Green Planet (Tropical Worlds) and Hold Your Breath: The Ice Dive.
Nicholls, from Haydon Bridge in Northumberland, said: "It has always been a goal of mine to get a BAFTA nomination for cinematography, and I'm thrilled that it was for a show like Predators.
"This was a character-led film and I spent 15 weeks following a pair of cheetah brothers through the Serengeti.
"Being able to spend every day with the cats allowed me to immerse myself in their lives, and see behaviours and share in unique moments that few get to see.
"It is an incredible privilege to be able to do this for my job, and the BAFTA nomination is the icing on the cake. It makes the 15-hour work days worthwhile!"
Asked how his degree has helped him, he added: "I'd say it provided us with a more in-depth understanding of the animals we are filming and how they interact with their environments.
"This helps predict behaviours and things we may expect to see, in turn helping us capture the perfect shot."
Dr Kelly Moyes, student employability lead, said: "We're so pleased to hear about Will's BAFTA nomination; it's always wonderful to hear about the successes of our graduates, particularly when they're doing something they enjoy and are passionate about."
The BAFTA Television Craft Awards take place on Sunday 23 April.
To find out more about Will Nicholls' work, visit www.willnicholls.co.uk or @willnphoto on Instagram.