UK Ambassador to Ukraine returns to the University of Exeter to champion the benefits of modern languages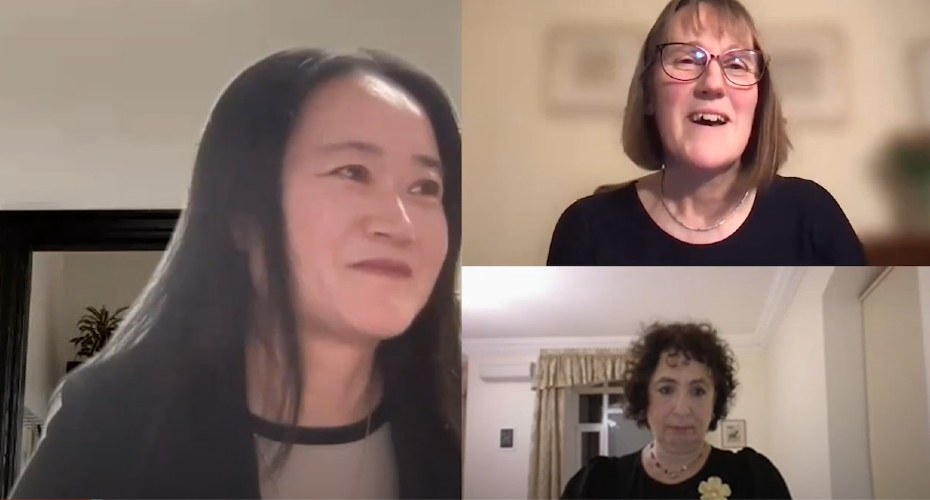 The UK's Ambassador to Ukraine has described how learning modern languages can be a "gateway to the world" during a special event that reflected upon the way her degree has helped shape her career.
Dame Melinda Simmons, the country's representative in Ukraine since 2019, was the guest speaker at the University of Exeter's Languages in a Global World 2023 event, where she was interviewed by academics and fielded questions submitted by students.
Dame Melinda, an Exeter graduate from the BA French and German degree, and who is fluent in Ukrainian and can speak modern Hebrew, told the attendees that her languages have helped to define her career in business, diplomacy and the civil service.
"The thing about studying languages is that it's not just about learning the language," she said, speaking online from her residence in Kiev. "The language is an entry point for a curiosity about the world. And when you choose to study modern languages, people do not always see a vocational route, and it can be difficult to explain to people why it is such a gateway to the world. But it was for me."
In discussion with Professor Li Li, Associate Pro-Vice-Chancellor for Global Engagement, and Professor Melissa Percival, Professor of French, Art History and Visual Culture, Dame Melinda revealed how she began her career at a London marketing company. Within days, her ability to speak French had been identified as a major asset, and she was swiftly moved to the company's international department, where she helped to establish several European offices.
Dame Melinda would go on to be head of the department, before she changed sectors, moving to an international NGO specialising in conflict prevention and resolution in fragile and conflict affected countries. And after gaining valuable experience in that sector, she moved on to the Civil Service, where she has worked for three government departments including the Department for International Development and currently the Foreign and Commonwealth Office.
Her postings have taken her to Africa, where Dame Melinda helped to instigate a more joined up approach to conflict resolution, encouraging departments to collaborate in tackling issues of violence. And in 2019, following an intensive eight months of learning the language, she transferred to Ukraine, and now leads the UK's in-country support for Ukraine's defence against the Russian invasion.
Dame Melinda revealed that she is one of just ten ambassadors, out of 80, who can speak Ukrainian, and always uses it in media interviews and on social media.
"Even when I arrived, speaking Ukrainian was a huge plus, a signal to the people of Ukraine that you recognise this as their national language – and I am really very proud to speak it," she said. "The benefits are obvious; the more languages you speak, the greater the access you have to different cultures."
And when asked by Professor Li as to the value of a modern languages degree, Dame Melinda added: "There's never been a better time to have a modern languages degree because so relatively few people have one, while at the same time, globalisation ensures that we need people who have those languages."
The annual Languages in a Global World event was established in 2019 to showcase how languages can shape people's careers and relationships. Previous speakers have included Exeter MP Ben Bradshaw and Frank Gardner OBE, the BBC's Security Correspondent.
Professor Gareth Stansfield, Pro-Vice-Chancellor for the Faculty of Humanities, Arts and Social Sciences, introduced the event. He said:
"It was a great honour to welcome back Dame Melinda to her University for this illuminating and fascinating conversation. Her remarkable career is testament both to the way she has embraced opportunity at every turn, and to the power that modern languages possess in opening doors in our ever-more global world. Her words will, I am sure, offer both great insight and inspiration for our students."
A recording of the event is available below.