Companies win awards for work with Exeter clean mobility centre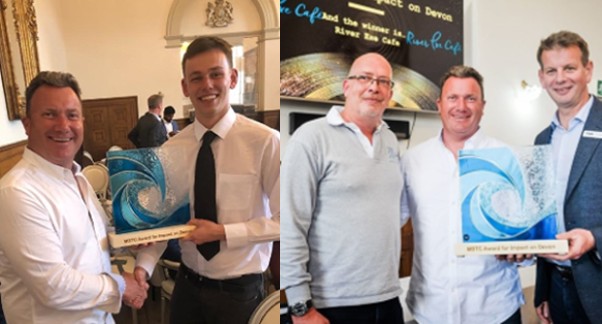 Two companies have won awards for their collaborative work with the University of Exeter's Centre for Future Clean Mobility (CFCM).
River Exe Café and Lynch Motors both win awards at the Celebration of Marine Innovation, held by the Marine Business Technology Centre.
CFCM worked with River Exe Café – which floats near Exmouth – to reduce their carbon footprint and reliance on fossil fuels.
Jack Shanahan, from CFCM, designed a customisable tool to model the café's power system, analysing the feasibility switching to a new hybrid system.
Paul Craven, from River Exe Café, then purchased and installed technology from Callidus & Victron Energy.
"Through working with the Centre for Future Clean Mobility, I have been able to make investment decisions that will not only save me money on fuel, but also reduce my carbon footprint," Craven said.
"The River Exe Group is committed to becoming zero emission business and this is a significant move forward for me and the team."
Shanahan added: "Congratulations to Paul and the River Exe Café for collecting the MBTC Impact on Devon award.
"It was a pleasure collaborating with Paul on such a positive project. I'm grateful for the opportunity to be a part of it and witness its success."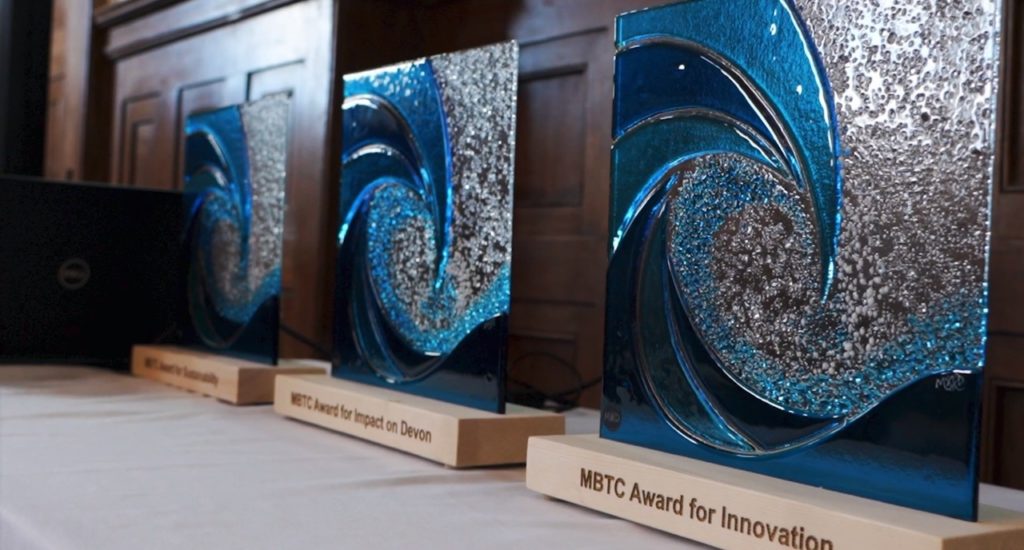 CFCM worked with Lynch Motors to develop the next generation of electric boat motor.
This project led to a Knowledge Transfer Partnerships which resulted in a new technologist job, and the project built long-lasting enhancements to the business.
"Lynch has been designing and supplying green propulsion systems for over 30 years," said Trevor Lees, from Lynch Motors.
"We are proud to be winner, with the support from CFCM and MBTC, of the innovation award."
James McNaughton of CFCM, who collected the award as Lynch Motors were unable to attend, said: "Proud to accept this award on behalf of Trevor at Lynch Motors.
"Lynch Motors have a great reputation in the maritime sector and CFCM look forward to supporting them with further clean propulsion projects in the future."