Exeter experts comment on UK government's net zero plan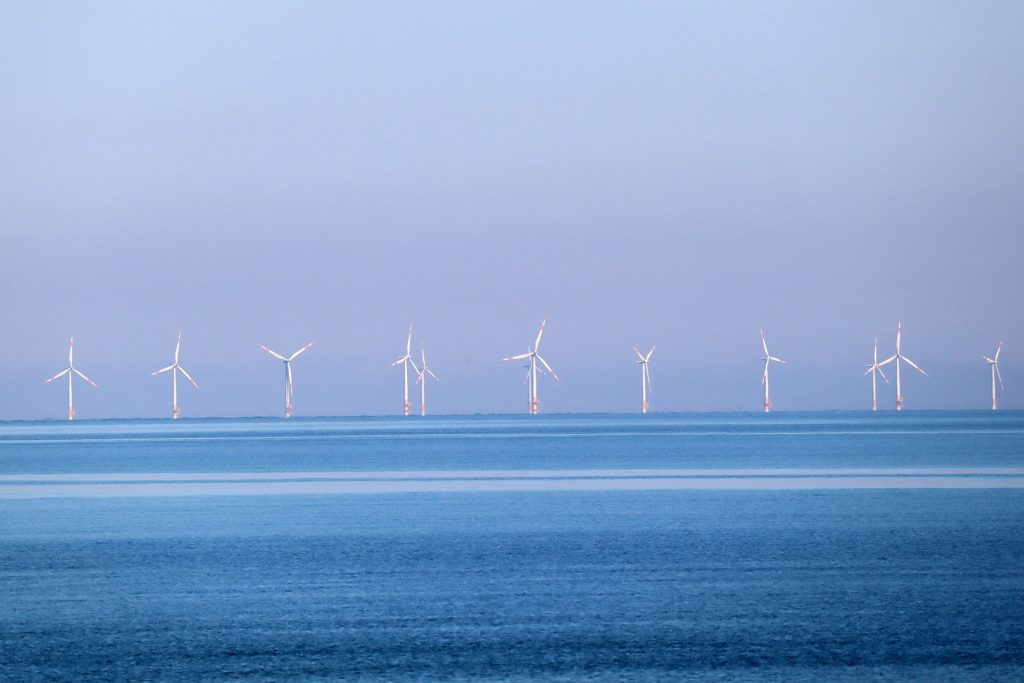 University of Exeter researchers have given their views of the UK's government's new net zero strategy, called Powering up Britain.
The government says the plan "will enhance our country's energy security, seize the economic opportunities of the transition, and deliver on our net zero commitments".
The official announcement highlights renewable energy, carbon capture, usage and storage (CCUS) and new nuclear plants, and notes the "vital role that UK oil and gas will play in the transition".
Here Exeter experts from various fields comment on the strategy:
Professor Peter Connor, Associate Professor in Sustainable Energy Policy, said: "Are green initiatives really green if most of the support goes to prop up fossil fuels?
"Easily the best funded plank of this policy initiative is CCUS – £20 billion for a technology which has previously proved to be great at sucking in money with little to show in terms of large-scale reduction of carbon entering the atmosphere.
"This is a commitment to maintaining the status quo of burning fossil fuels, against the day that power plants might one day be able to graft on a unit which captures some of the carbon dioxide emitted, at substantial extra cost per unit of energy generated.
"This commitment to providing life support to fossil fuels continues with hydrogen production, which looks to require at least a decade of using fossil fuels for production before there is enough excess of renewable energy to support hydrogen production going green.
"Support dwarfs that for heat pumps, a proven technology which a UK Energy Research Centre report only yesterday emphasised can help the UK make homes much more efficient while lowering carbon emissions."
Dr Karen Bickerstaff, Associate Professor in Human Geography and a leader of the ACCESS (Advancing Capacity in Climate and Environment Social Science) project, said: "The language of this announcement emphasises energy security and current geopolitical challenges.
"Prominence is given to the acquisition of new energy infrastructure to 'power more of Britain from Britain'.
"Major investment is being directed at CCUS, nuclear and offshore wind, aligned with a 'speeding up' of the planning system for major infrastructure.
"Much less prominence is given to the longer-term, but much more fundamental, threat to our national interests that is presented by climate change.
"Concomitant with this are the much more limited commitments to promoting the deeper social and organisational changes (around energy use, travel, procurement, urban design, etc) that are going to be so critical to delivering net zero.
"Technological fixes will contribute to our low-carbon future, but they will need to be accompanied by social transformations reaching into many aspects of our lives.
"That is why ACCESS is embarking on a year-long taskforce, with leading social science specialists, that will look at the antecedents to, and consequences of, past social transformations, with a view to identifying lessons for a net zero UK."
ACCESS is a fast-growing network of social science researchers and users working with decision-makers to solve environmental and climate problems.
ACCESS Director Professor Patrick Devine-Wright said: "The 2022 IPCC report made clear the vital role that reducing energy demand has for climate change mitigation.
"The measures outlined (in the government strategy) appear heavily weighted towards supply side measures and large-scale infrastructure projects such as CCUS, hydrogen, nuclear and offshore wind.
"Investments in local energy initiatives, including energy efficiency and heat pumps are small by comparison.
"Moreover, rhetoric on 'speeding up planning' could run counter to enabling inclusive community engagement and support for solar and wind.
"The promised 'energy revolution' needs to see people at the heart of action on climate change and energy security, as emphasised by ACCESS."
Professor Richard Cochrane, Associate Professor in Renewable Energy, said: "The principle that we should generate more energy in the UK to save us importing fossil fuels from overseas is well supported.
"I do feel though that the government still have not understood the priorities and urgency here.
"Onshore wind is the cheapest and quickest option.
"There are jobs needed to manufacture, install and maintain the turbines but better to employ local people than spending money on imported fuels.
"This should be the top priority for generation and support for the manufacturing sector.
"Offshore wind and in particular floating wind turbines could be a sector we could strongly lead on but broad support is needed in terms of port infrastructure, wind farm design and upgrades to the National Grid.
"Heating our homes is a major contributor to our energy use and carbon emissions.
"Supporting the transition to heat pumps, as well as the work to upgrade insulation, would be a sensible area to take forward and it is good these areas are highlighted."