Exeter students to attend Bonn Climate Change Conference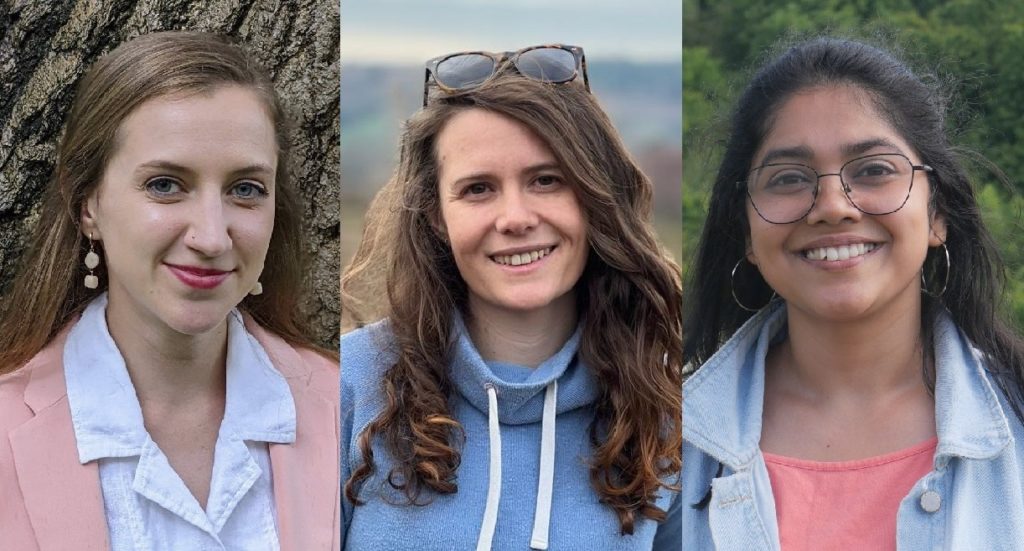 Three University of Exeter masters students will attend the Bonn Climate Change Conference.
Sejal Agarwal, Amy Shaw and Madeleine Henderson are all studying for the MSc Global Sustainability Solutions at the Global Systems Institute.
They will support Exeter's outreach and learn about the workings of the conference, which helps to set the agenda for the COP28 climate summit in December.
Prior to her MSc at Exeter, Agarwal worked in the Sundarbans, a vast region of mangrove forest in India and Bangladesh.
"This is a highly fragile area and I saw the impact of sea-level rise," said Agarwal, whose work included sales, marketing and social projects management.
"This experience steered my interest to work in sustainability, and I want to help build solutions that will solve the pressing developmental problems in today's world.
"My concern is that the voices of people in these areas – the places most affected by climate change – are not always heard.
"I want to know if climate justice is really taken into account at places like the Bonn Climate Change Conference.
"By going to the conference, I can understand whether the voices of indigenous people get represented on such a platform."
Agarwal said attending a UN conference was also an exciting opportunity. "I have always had an aspiration to work for the United Nations," she said.
Shaw said the conference will provide a rare chance to meet the people involved in high-level climate discussions and gain a deeper understanding of the processes involved.
"I've worked in events, marketing and corporate communications for the last 10 years," she said.
"In the last couple of years, it was clear that sustainability and environmental strategies were being pushed up the agenda in the corporate world.
"I felt that whilst it was clear some companies just paid lip-service to these, there were many which took them incredibly seriously.
"I got to the point where I became interested in learning some of the science behind climate change and gaining the skills to apply that knowledge to help bring about long-term change in business."
Shaw joined the Exeter MSc course to take this path towards promoting sustainability.
She also co-manages a small tea farm in Kenya, which has given her insight into supply chains and the sustainability challenges they face. It is also a farming practice which is very sensitive to the climate, and she worries it will not survive 1.5 degrees of warming.
Speaking about the Bonn conference, where Shaw will help to promote the work of the Exeter-led Global Carbon Budget, she added: "I am looking forward to being on the ground and advocating for change where I can."
Henderson studied biomedical engineering and worked in the medical device industry for several years on life-saving pacemakers.
"That work is important, but sustainability is rarely a design requirement in the healthcare industry despite it being a large emitter," Henderson said.
"Climate change is already worsening human health.
"I came to Exeter to learn more about climate and sustainable change and to be able to bring that back to the US.
"Attending the conference is an incredible opportunity to observe climate diplomacy and science that is happening at the international level which will influence local actions in governance and industry."