Research on risks to health from polar climate change awarded £2.3 million funding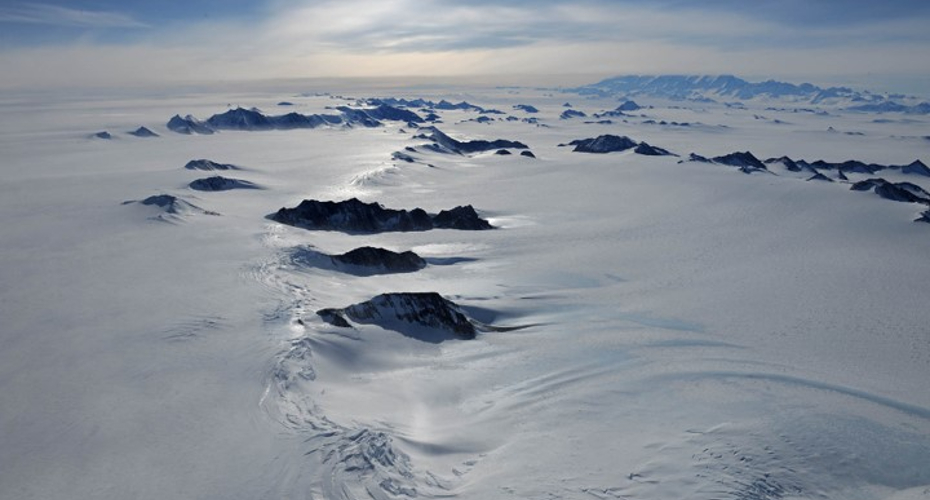 A research project on how polar climate change impacts on human health and the healthcare sector has been awarded a Wellcome Trust grant worth £2.3 million.
The "Effects of Polar Climate Change on Global Health and Healthcare" project is led by the University of Exeter in collaboration with science communications platform Arctic Basecamp, the World Economic Forum, Deloitte and the Climate Vulnerable Forum.
Nine of the 16 global climate tipping points are located in polar regions and five are expected to be triggered before 2C of warming is reached – it is already being too late to save summer Arctic sea ice – making an understanding of these regions' roles crucial.
The project will aim to address the gap of underreported risks posed by polar tipping points on global health and the healthcare sector, effectively communicate these impacts and enable policymakers, healthcare industry leaders, and citizens in climate-vulnerable regions to develop more effective adaptation plans.
It will develop new integrated assessment models to supplement existing climate health analyses by assessing the additional impacts of polar tipping points.
The project will be conducted across five work packages for three years with three objectives:
Integrate polar science knowledge into leading health outcome models and risk analytics.

Raise awareness of – and engagement with key target audiences on – the global risks of health outcomes resulting from polar change.
Establish structured approaches for dialogue and action on adaptive solution pathways, laying the foundation for ongoing communication and engagement.
Gail Whiteman, Professor in Sustainability at the University of Exeter Business School and Executive Director of Arctic Basecamp, is the project's Principal Investigator. She said: "I'm excited to get underway with this research project which will improve understanding and raise awareness of the risks of polar climate change to human health and healthcare systems.
"The polar regions are the control room of our climate system and are undergoing rapid change which drives global risk for human health. The five tipping points most likely to be triggered are in the polar regions, and we need to improve understanding of the risk they pose so that policy-makers can take action to preserve health and avert catastrophe."