Former Exeter student named on list of 50 trailblazing women working to create a better world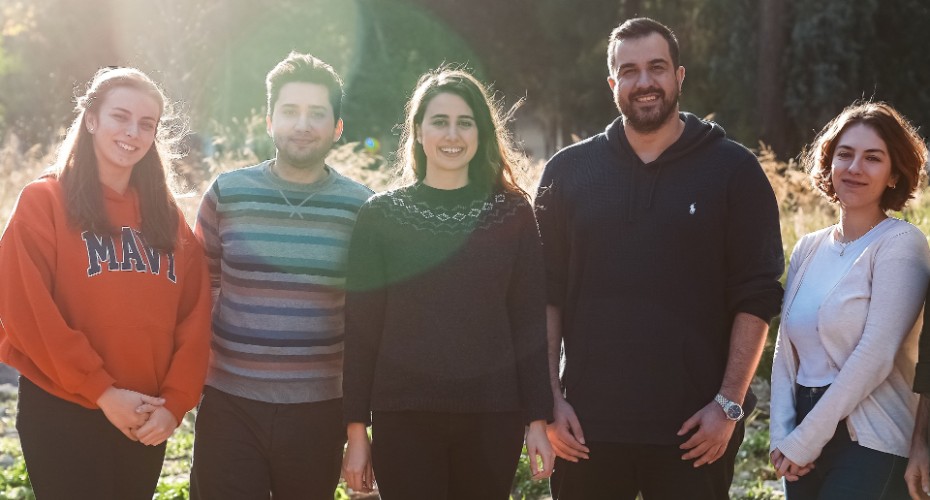 A University of Exeter Business School graduate was named on the prestigious Women of The Future list published by the Financial Times.
The 'Women of the Future: 50 Rising Stars in ESG' is a Tesco-sponsored list of female entrepreneurs under the age of 35 who are working to further ESG (Environment, Social and Governance) goals by making a lasting and positive impact on their organisations, environment and wider society.
Selin Yigitbasi-Ducker, who graduated in 2013 with a degree in Business Management, was recognised for her start-up Goodsted, a volunteering platform which aims to affect positive change in communities.
Goodsted started out as an 'open community' online platform that connects people who want to make positive change through volunteering opportunities with non-profits and start-ups in need of their skills and support.
Opportunities can be as varied as sharing your marketing skills to support a marine conservation charity, to volunteering for initiatives supporting diversity and inclusion or mentoring and brainstorming to support exciting impact startups.
While the platform still operates in this way, it has since evolved to help businesses run their own volunteering programmes more effectively – creating an easy way to communicate opportunities, tracking the engagement, reporting on impact and progressing the firms' own ESG and social value targets in the process.
"It's an honour to be included on this list of brilliant female leaders who are all striving to make a tangible difference to the world," said Selin, who while at Exeter was named Student of the Year by the Institute of Directors for her entrepreneurial abilities.
Selin describes herself as 'passionate for doing something good for the world' and was looking for volunteering opportunities after completing her Masters in Design & Innovation when she had her 'Eureka' moment.
She said: "I was working part-time while looking for opportunities to build my portfolio and volunteer my skills to support projects that are progressing the UN Sustainable Development Goals for 2030. I spent months finding the right opportunity that fit my skills, interests and availability. It made me think, why don't we have an easy way for those looking for opportunities to share their skills and other in-kind resources to connect with exciting impactful projects that can create a positive change in the world?"
Selin started working full-time with Goodsted as Founder and CEO in 2020 after she raised pre-seed funding and secured her first clients.
She credits her time at Exeter for giving her a taste for project management after she started up the student arm of the Institute of Directors in Exeter, and says her time as a beginners' volleyball coach has brought her many of the leadership skills she benefits from today.
In the next five years, Selin says, Goodsted's ambition is to reach 20,000 businesses and to engage with 1 million active volunteers, supporting 100,000 impactful initiatives and organisations and empowering global collaboration for social and environmental progress.
If you are a business looking to volunteer for social and environmental causes to progress your ESG objectives, or an individual interested in tapping into the wealth of volunteering opportunities available on the platform, please visit the Goodsted website to learn more.