University of Exeter unveils creative space for next generation of entrepreneurs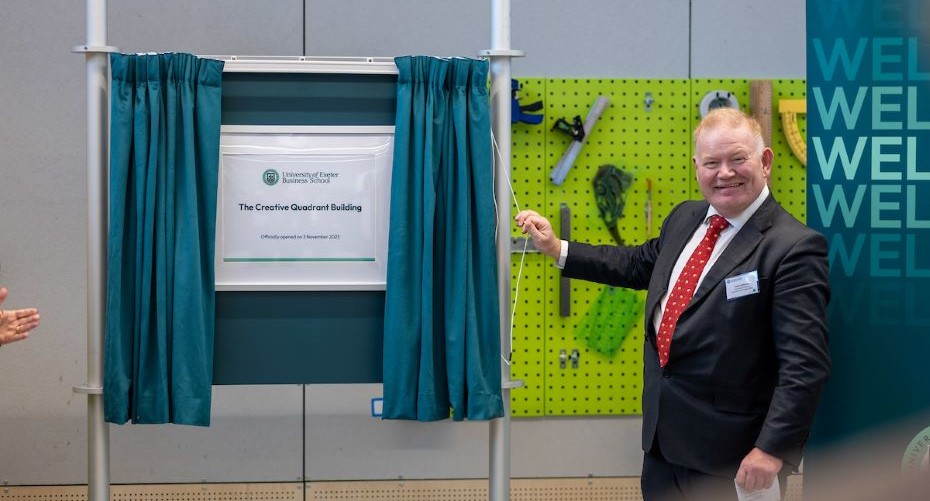 A new creative space designed to inspire the next generation of world-class entrepreneurs has been officially opened at the University of Exeter.
The Creative Quadrant (CQ) encourages students to experiment and develop contemporary business skills in creative problem solving, technology and the circular economy.
Located within the University of Exeter Business School, the CQ prioritises the use of interactive, hands-on processes to encourage innovation through practical applications, and supports students to develop the vital entrepreneurial skills that will enrich their future career prospects.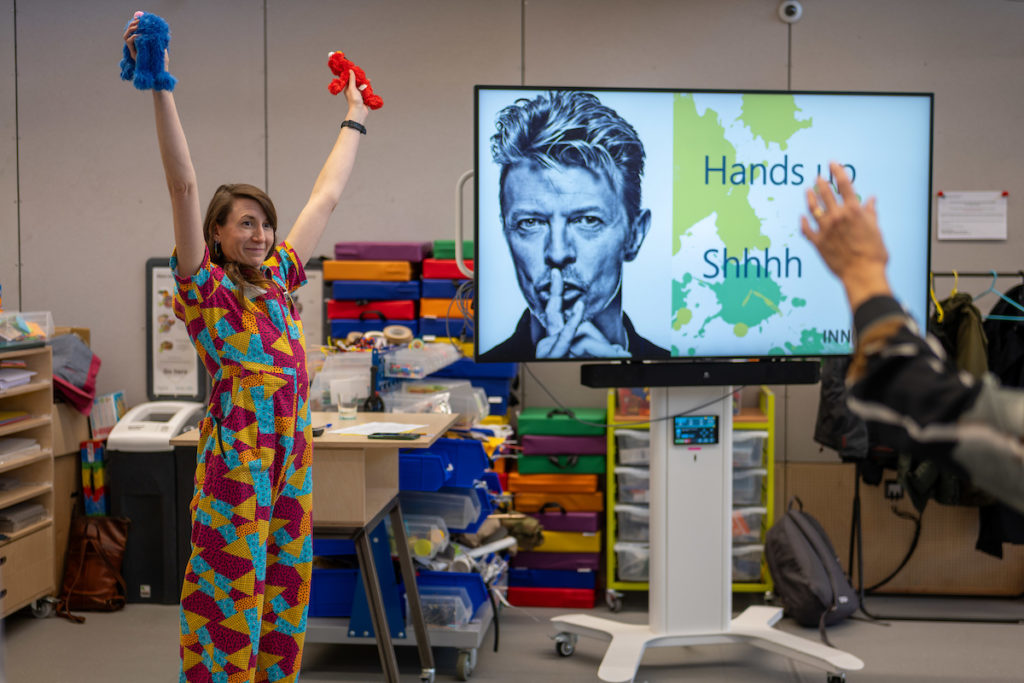 It was officially opened by the Social Impact Investor and longstanding supporter and alumnus of the University of Exeter David Holberton, alongside the Deputy Vice Chancellor for Education at the University of Exeter, Professor Tim Quine, and Pro-Vice Chancellor and Executive Dean of the Faculty for Environment, Science and Economy, Professor Alexandra Gerbasi.
Professor Gerbasi said: "Following on from the University of Exeter Business School winning the Times Higher Education 'Business School of the Year' 2022 Award, the opening of this new creative space demonstrates the Business School's commitment to providing a world-class entrepreneurship business education.
"The CQ symbolises a different approach to teaching, utilising contemporary learning methods such as Lego Play, design sprints and rapid prototyping. With creativity at its heart, the space is designed to be interruptive, iterative and enjoyed by a diverse community of fellow makers and doers."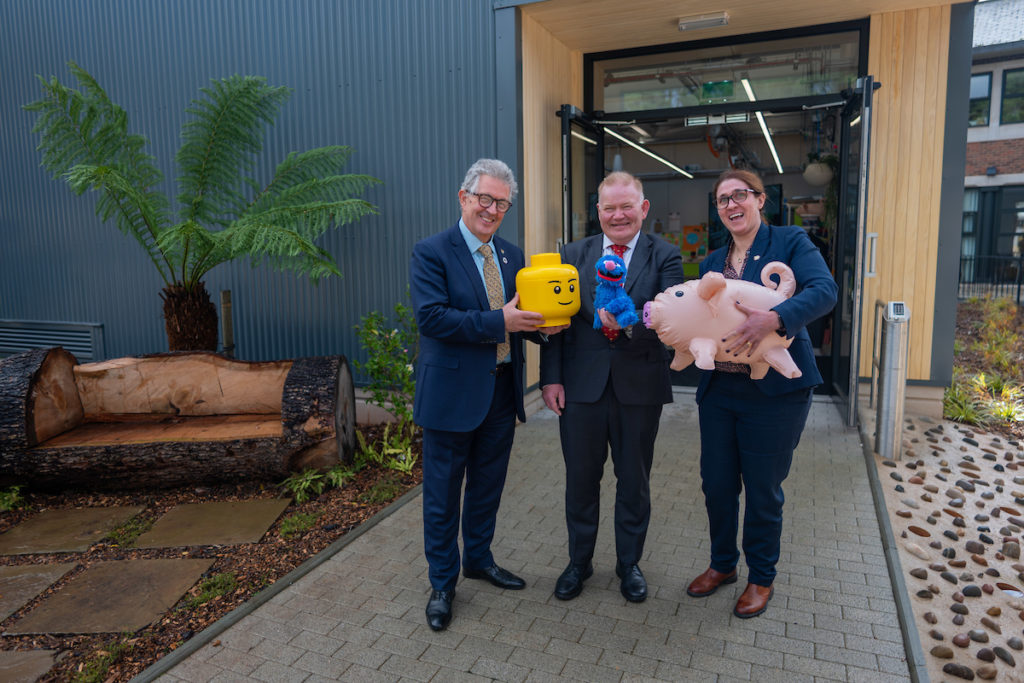 David Holberton, who unveiled the official plaque, said: "I am delighted that design, creativity and entrepreneurialism are being embraced here at Exeter with the opening of this new facility, and I look forward to seeing some of the ideas and concepts that will emerge in the future.
"The themes that characterise this building, of thinking differently, developing new approaches to teaching and learning, of sustainability and impact, speak to the needs and challenges of society, as well as our academic and business communities. I wish every success to all who teach and study here."

Attendees at the event included influential and successful business leaders who are part of the University of Exeter Business School's International Advisory Board and Business Alumni Committee.
Recent workshops in the CQ space include a week-long hackathon, at which students created prototypes to solve problems they identified in Exeter, and the Tackling Global Challenges module, where Masters students designed and prototyped solutions to global issues, such as how companies can drive positive social and environmental change in their supply chains yet still drive growth.
The CQ joins an ecosystem across the University of Exeter of flexible, creative teaching spaces, such as the SkyDeck in the Innovation Centre and the new engineering and digital makerspaces.
For more information on the Creative Quadrant at University of Exeter Business School, visit: https://business-school.exeter.ac.uk/about/facilities/creative-quadrant/