University of Exeter professor turns TV presenter as co-host of new Arctic Warning series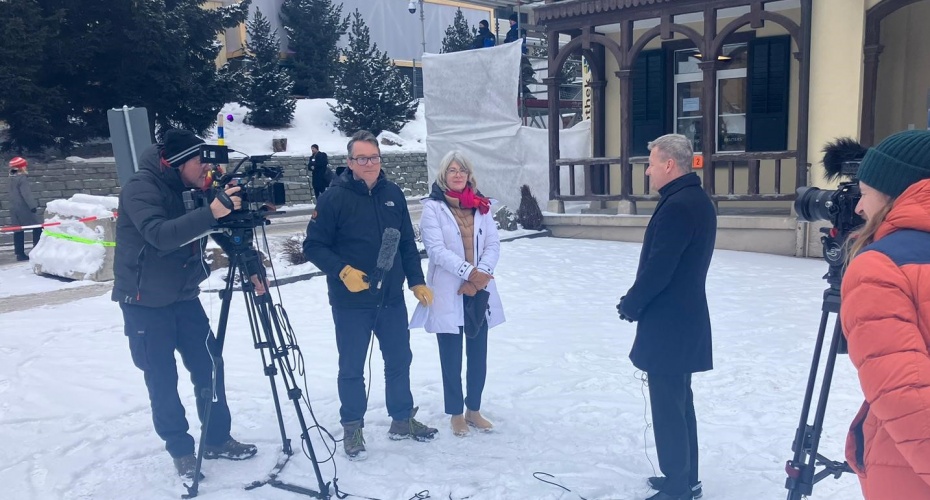 A University of Exeter social scientist has turned TV host with her own show on the climate crisis, in which she interviews global figures from business and politics including former PM Boris Johnson, Princess Eugenie and Pakistan's Minster for Climate Change Sherry Rehman.
Gail Whiteman, a Professor of Sustainability at the University of Exeter Business School and Executive Director of the Arctic Basecamp science communications platform, co-hosts the Reuters series Arctic Warning with journalist Axel Threlfall.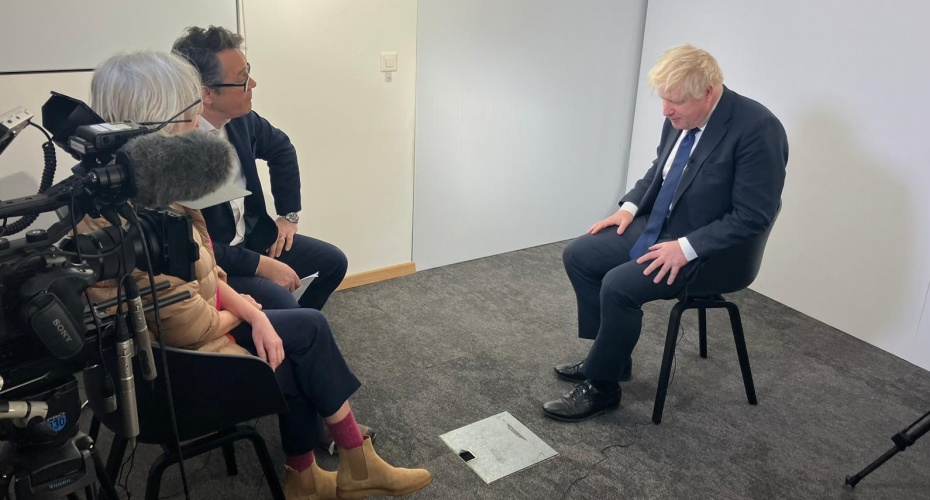 The programme aims to bridge a "growing disconnect between conversations at the boardroom level and the concerns, demands and hopes of younger generations" with a series of conversations that aims to provide a broader and more balanced understanding of climate change and how best to address it.
The interviews, many of which were conducted at the recent World Economic Forum annual meeting in Davos, include insights from former UK PM Boris Johnson on why new renewable energy technologies are key to combatting climate change, as well as Princess Eugenie, who explains why she wants her son to grow up as a climate activist even from the age of two.
Professor Whiteman also speaks with Pakistan's Federal Minster for Climate Change Sherry Rehman, who says that while "everybody wants to help" there needs to be "some realisation of the broader goals that we need to tackle together".
Jesper Brodin, CEO of Ikea franchisee Ingka Group, tells Professor Whiteman that developing a circular economy, where products and resources are regenerated, restored and re-used and all stages of their life cycle, is the climate solution that excites him the most, while André Hoffmann, the philanthropist and Vice Chair of Roche Holding, explains that the key to a sustainable future requires an urgent move from traditional financial accounting to impact accounting that measures social, human and natural capital.
Professor Whiteman said: "I was thrilled to be asked to work on Arctic Warning, and am so proud to have helped put together such a powerful set of interviews that I hope will provide younger generations, who are so rightly concerned about the response of world leaders to the climate crisis, greater insight into the discussions at boardroom level and among thought leaders about the potential solutions and how to navigate the policy challenges ahead."
Watch the Arctic Warning series from Reuters Impact here.