Exeter social scientist joins new Reuters 'climate council'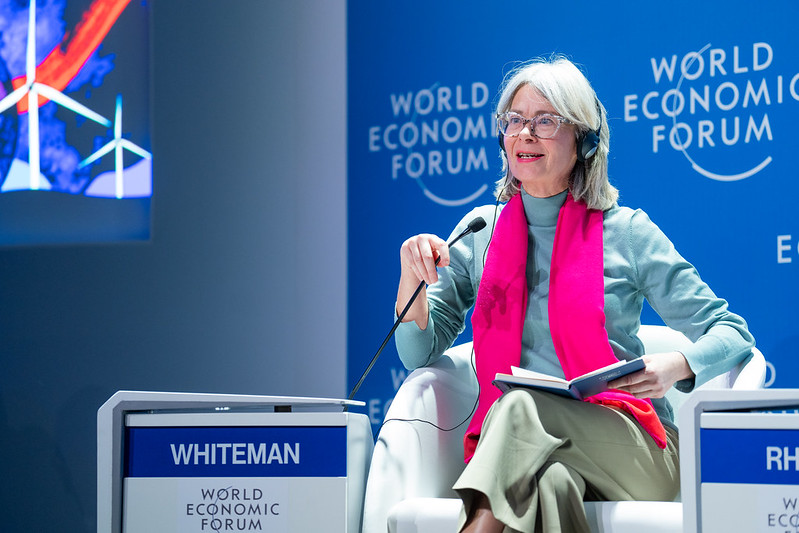 A prominent Exeter researcher has been named on the new Reuters Climate Council, a coalition of influential business executives, political leaders and change-makers united by the common goal of driving climate action.
Gail Whiteman, Professor in Sustainability at the University of Exeter Business School and the Executive Director of the science communications platform Arctic Basecamp, is one of the founding members of the new Council, which will meet several times a year to debate potential solutions to the climate crisis.
The group has been set up to drive cross-industry collaboration and decision-making for a climate-positive future, with the aim of igniting new ideas and delivering climate solutions.
Professor Whiteman will be joined on the Council by the UN High Level Climate Champion and Honorary Professor of University of Exeter Business School, Nigel Topping.
Other founding members of the council include Mayor of Buenos Aires, Horacio Larreta, CEO of CalPERS, Marcie Frost, Steve Kenzie, Executive Director of the UN Global Compact Network, Jonathan Maxwell, CEO of Sustainable Development Capital, Helen Clarkson, CEO of Climate Group, and Maria Mendiluce, CEO of the We Mean Business Coalition.
The Council's cross-ecosystem leadership will aim to help shape executive decision-making and business intelligence through quarterly updates, publications and world-leading events and broadcasts.
Professor Whiteman said: "As the impacts of climate change continue to increase, so too does division around what action should be taken and where responsibilities should lie.
My fellow Climate Council members and I hope to create a trusted convening body capable of reaching millions around the world that will offer adaptive solutions to mobilise the world to take action at scale to address the crisis.
Professor Whiteman and her fellow Climate Council members will be sharing share their insights and experience at Reuters IMPACT in London on 6-7 September.