University of Exeter student to run London Marathon for domestic abuse charity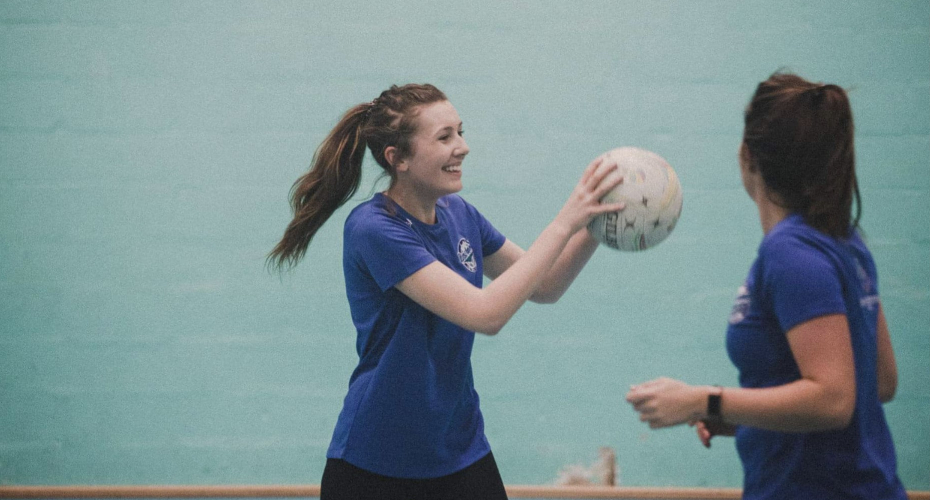 A University of Exeter Business School student who as a child experienced controlling and coercive behaviour from a family member is running the London Marathon for the domestic abuse charity Refuge.
Emily Smith, 22, a final year BSc Business student based in Cornwall, will be raising money to support women and children experiencing domestic abuse and to mark the "end of a chapter" in her life.
"From the age of six to about 18 I lived in a household in which my stepfather was quite abusive, controlling wherever me, my mum and brother went, and what we did," Emily said.
"It was less physical and more emotional, and was one of those things where the lines were quite blurred, so you don't really realise that you're in the situation until you're out of it."
Emily used to see school as a 'way out', and put a lot of effort into getting good grades and originally planned to go to university far from home.
But when Emily's mum managed to leave her abusive partner, Emily had a change of heart and decided she wanted to stay close to her family.
"It's great to have been able to stay at home in Cornwall but also go to a really good university. I live in Truro so I commute to university, which I actually prefer because I can be involved with friends as much as I want and then go home and get away from everything if I want."
Emily is a keen netball player and big sports fan, but has never run a marathon before.
"In training I'm aiming to get up to 20 miles and then the last bit they say you'll find on the day, so I'm hoping I'll somehow pull 6 miles out my pocket!" she said.
Emily is currently writing her dissertation and has enjoyed her time at university. After graduation she's interested in pursuing a career in sports marketing and already has a job lined up, with a professional cycling team.
She says what happened has brought her, her mum and brother much closer together and feels it's important to run the London Marathon, not just for herself, or her family, but because supporting the work of Refuge means supporting other women and children in similar situations.
"A lot of people say why didn't you just leave, but it's never that simple," Emily said, "especially if you're being stopped from having any financial independence, or from having friends you can talk to about it."
"Refuge are doing a lot of good work, empowering women to take practical steps so they can get out of coercive relationships, and they're also petitioning to get safe relationships education mandatory so that young people can understand what is happening in their homes, pick up on the signs and recognise when something isn't right. I didn't understand what was going on, I thought it was normal."
Find out more about domestic violence and abuse, how to recognise the signs and where to get help here. University of Exeter students can also access the University's Wellbeing and Welfare Services.
Help Emily run the London Marathon by sponsoring her.