£2.9m for new HealthTech Research Centre to aid diagnosis and treatment of dementia and decline in brain health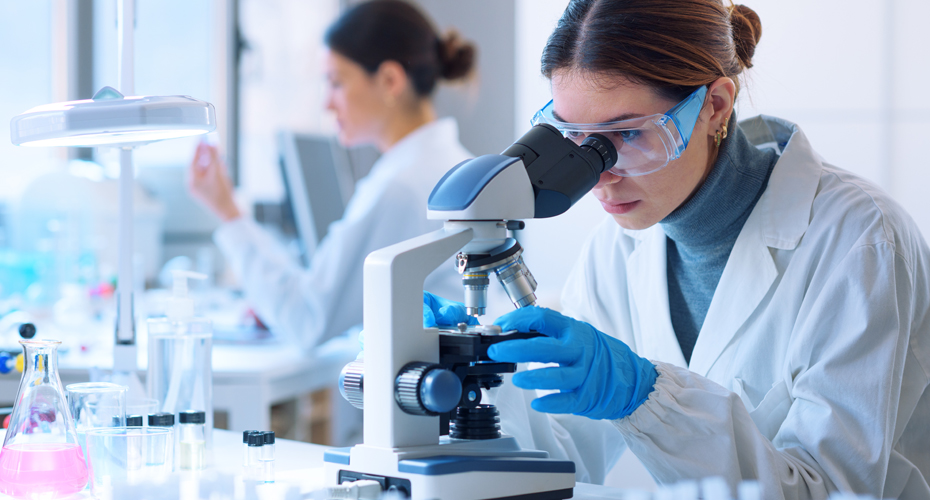 £2.9 million will fund a new National Institute for Health and Care Research (NIHR) HealthTech Research Centre, designed to accelerate the advancement of cutting-edge technology to better understand brain health and ageing and help people live healthier lives for longer.
The funding, awarded by the National Institute for Health and Care Research (NIHR), will create one of a network of new nationwide centres, this specific centre being led by South London and Maudsley NHS Foundation Trust in partnership with King's College London's IoPPN and University of Exeter. The new centre is designed to create a catalyst for accelerating the development and implementation of emerging new technologies, so that they can benefit patients as swiftly as possible.
Health and Social Care Secretary Steve Barclay said, "These centres will help bring the latest advances in medical technology into patients' lives sooner improving care, treatment and diagnosis including for those with cancer, dementia and brain injuries. We are already seeing the benefits of previous investment in health technologies – such as using artificial intelligence to predict how different patients respond to medication for inflammatory bowel disease meaning the right treatment is provided to patients sooner. I look forward to seeing what our world leading scientists, clinicians and inventors bring forward next."
Understanding brain health is a key part of healthy ageing. As we age, our brains naturally slow down but for some people it can develop into a rapid decline in brain functions such as memory, problem-solving or concentration. These changes, known as cognitive impairment, can lead to serious health issues such as dementia which rob people of their independence and their lives. Cognitive impairment and dementia have a huge impact on society and healthcare, costing billions of pounds each year in treatment, support, and social care, with many people caring for loved ones at home.
Promising new treatments are within reach, and the new centre aims to identify more opportunities to detect cognitive impairment earlier, and monitor brain health. New and emerging technology has an important role in these areas, enabling earlier diagnosis, improved treatment options and potentially to reduce the risk of people developing dementia at all.
"Exciting advancements in technology around brain health offer opportunities to develop new tools to help us with early identification of cognitive impairment and dementia, having a real-world impact for the brain health of older people. This new centre will be crucial in recognising how to support the NHS and ensure better and more cost-efficient diagnosis and treatment," said Professor Dag Aarsland, Director of the new centre.  
"Our online initiative to help improve diagnosis time and burden through the SLaM Remote Brain Health Clinic, alongside our successes connecting with underrepresented populations at a community level through the Community Ageing Research Across Ethnicities (CARE) Network both provide crucial background to help shape this new Centre, and ensure it considers and represents our diverse population. This Centre is a great opportunity to bring industrial partners and academia closer to our health sector, and the communities and individuals using services," said Dr Zunera Khan, King's IoPPN
The new centre will investigate three main areas, using cutting edge technology to solve major challenges in the field of brain health and dementia research in diagnosis, care, and treatment. It will build on successful studies including;
PROTECT, an online platform with more than 25,000 people aged over 40 signed up. By repeatedly measuring brain function over time, and taking detailed lifestyle information, PROTECT has had a number of important findings including how lockdowns impacted brain health, and aims to find new ways to keep our brains sharp in later life.
iWHELD, a largescale trial running in care homes across the UK, which supports care home staff in improving care and quality of life for residents with dementia
Brain scanning, blood sampling, computerised testing and technology will be used to create a more intelligent way of diagnosing dementia in the early stages of the condition. Better training tools will be developed to support care both at-home and in care home environments. The research will find and test new treatments including drugs, technologies and lifestyle approaches, using online tools where possible to maximise the reach of the research at a lower cost than traditional clinical trials.
"This funding will unlock important and much-needed research into the diagnosis and treatment of dementia, a condition which we know impacts so many people's lives today. It's fantastic to see clinicians from South London and Maudsley collaborating with researchers at King's College London's IoPPN and the University of Exeter at the new centre. Their work will improve our understanding of brain health and ageing, ultimately enabling the NHS to provide better care for older people." David Bradley, Chief Executive of South London and Maudsley NHS Foundation Trust
The centre will enable investigations to be carried out by a group of brain-health researchers from across the sector including doctors, scientists, digital developers, statisticians and social care researchers. The researchers will work with a large group of older adults from all backgrounds, ethnicities, and locations to ensure the findings represent, listen to and impact the real lives of people affected by brain health and ageing, their carers and healthcare professionals. Importantly, they will then work with health authorities and advise government to get research findings into practice.
Clive Ballard, Professor of Age-Related Diseases at the University of Exeter Medical School, is co-director of the new centre. He said: "I'm delighted that our new HealthTech Research Centre will bring together world-leading expertise at Exeter and King's. Building on our groundbreaking research into dementia prevention, improving care in residential homes and biomarker programmes, we will improve diagnosis, prevention, treatment and care to make real-life changes for people with dementia, their carers, and the wider community of older adults across the UK. This will ultimately result in helping people live healthy lives for longer."