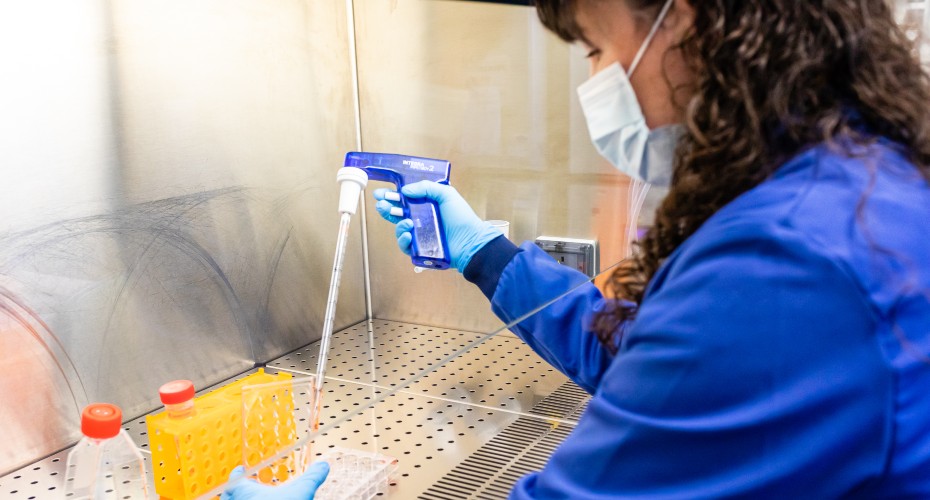 The Royal Devon University Healthcare NHS Foundation Trust and the University of Exeter are set to open a new centre for healthcare technology in the South West, thanks to national funding.
The new Healthtech Research Centre (HRC) will be one of 14 centres across the UK. It has been made possible by £3million of funding from the National Institute of Health and Care Research (NIHR).
The University is also a lead partner in a £2.9 million HRC with King's College London which will specifically focus on emerging technology relating to brain health and dementia.
From 1 April 2024, the new NIHR HealthTech Research Centres (HRCs) will work with businesses to support the development of medical devices, diagnostics and digital technologies. These technologies will enable people to better monitor their health, diagnose ill health sooner and improve management of conditions including cancer, dementia, cardiovascular and respiratory disease
Professor Sallie Lamb, Pro-Vice Chancellor of the University of Exeter's Faculty of Health and Life Sciences, said: "Combined with our strong NHS partnership and our other government-funded health research centres, including our new NIHR Exeter Biomedical Research Centre, these HRCs are a key part of the jigsaw that will accelerate the journey of emerging new technology into tangible benefits for people living in the South West, and across the world."
The work of the South West HRC will focus on five core themes, all centred around the unique needs of the population of the South West Peninsula. These include projects focused on sustainability and environment, diagnostics and biomarkers, frailty and rehabilitation, big data and artificial intelligence (AI), and capability and capacity building.
Paul Roberts, Interim Chief Executive Officer for the Royal Devon, said: "This is an exciting step forward for our ambitions to be a leading research-focused organisation and will help us progress our innovations more effectively so they can improve patient care.
"It also presents further opportunities to nurture our strong partnership with the University of Exeter, benefitting our healthcare workers of the future and people locally and beyond."
As well as directly benefitting patient care, the new HRC will create opportunities for investment and jobs in the South West. There are ambitions for this to make a national and global impact on the life sciences sector.
Dr Mike Spiro, Co-Director of the South West Healthtech Research Centre, said:
"This HRC will dovetail perfectly within the established, pre-existing NIHR-funded infrastructure that is already in place in the South West. It will enable us to speed up the development, approval and clinical availability of the best technologies, making sure they are easily accessible where needed to deliver maximum benefits to patients. It will also further establish the Royal Devon as an innovative employer and help attract top talent from around the country to work with us."
Professor Chris Fox University of Exeter, Co-Director of the South West Healthtech Research Centre, said: It's further evidence of Exeter's emerging significance as a national centre of excellence in health research. Importantly, it will act as a major catalyst for investment into the region – we'll be attracting businesses from all over the country to come and work with us, and we will be prioritising innovations around the greatest areas of need for patients."
Clive Ballard, Professor of Age-Related Diseases at the University of Exeter Medical School, is co-director of the new centre. He said: "I'm delighted that our new HealthTech Research Centre will bring together world-leading expertise at Exeter and King's. Building on our groundbreaking research into dementia prevention, improving care in residential homes and biomarker programmes, we will improve diagnosis, prevention, treatment and care to make real-life changes for people with dementia, their carers, and the wider community of older adults across the UK. This will ultimately result in helping people live healthy lives for longer."