Exeter Medical students to experience placements around the world thanks to £10,000 donation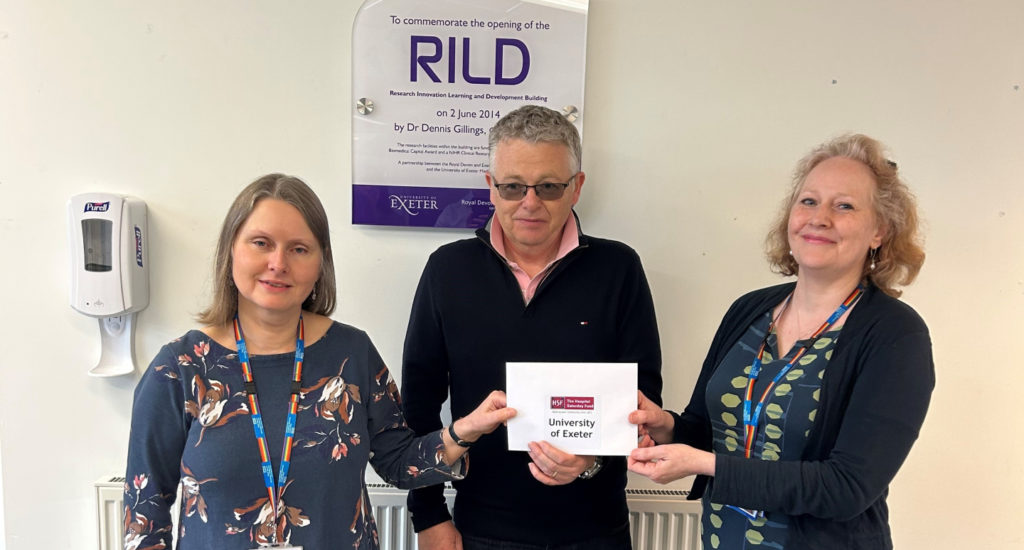 A £10,000 donation from a healthcare charity will enable University of Exeter Medical School Students to take up clinical placements in hospitals and laboratories around the globe, to help shape their education.
The Hospital Saturday Fund has given fifteen final year Exeter medical students the opportunity to undertake training abroad through a bursary. The final year students will take off for countries in South America, Southeast Asia, Australia and more. Once there, the students will undertake a clinical placement, which diversifies their experience of how different health services operate and equips them with a wide range of clinical experience.
University staff accepted a cheque for £10,000 from Paul Jackson, Chief Executive Officer of the Health Plan Company and The Hospital Saturday Fund. The charity aims to support health charities, hospices and medical organisations, for medical projects, care, research or support of medical training.
Presenting the cheque, Mr Jackson said: "I can't wait to see the recipients of this bursary take the world by storm. The placement abroad acts a real boost for students' professional development, and it brings the Trustees of the Hospital Saturday Fund immense satisfaction knowing our fundraising makes it possible."
Professor Ian Fussell, Associate Pro Vice Chancellor for Education at the Medical School, said: "Our students undertake clinical placements in the NHS from day one, which is incredibly valuable to their development and how prepared they are for clinical practice. These overseas placements give a different perspective – seeing how other health services operate can be extremely illuminating, and ultimately, helps make our graduates more rounded doctors. We're extremely grateful to the Hospital Saturday Fund for providing this valuable support to our students."
Medical student Christina Taylor, who will be flying out to Vietnam, said: "I'm absolutely delighted to receive this bursary. I'm eagerly looking forward to the ward rounds I'll undertake in a hospital, treating patients with complex medical histories that I wouldn't usually be exposed to in the UK."
Yusuf Sarwar, fifth year student based in Truro, is bound for Peru. He said: "I feel privileged to be offered this once-in-a-lifetime opportunity. I can't wait to experience a different clinical culture, and I'm excited to get involved in activities such as communicating with patients whilst simultaneously learning a new language and understanding the local culture."