Exeter's Medical Mycology Centre attains prestigious international diamond status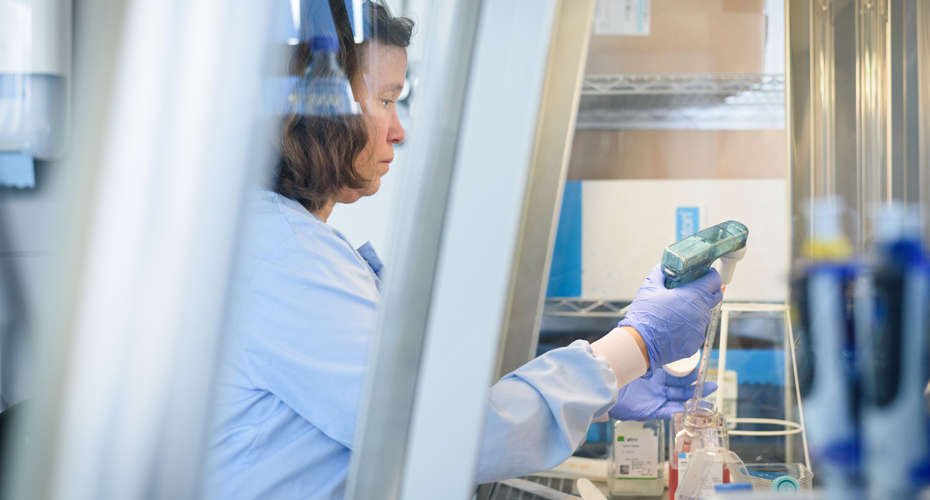 World leading medical mycology centre based in Exeter has been accredited with a top-level rating for excellence in research facilities and knowledge input.
The Medical Research Council Centre for Medical Mycology, in partnership with St Georges' University Hospital London and UKHSA Mycology Reference Laboratory, Bristol, has been awarded a European Confederation of Medical Mycology (ECMM) Excellence Centre Diamond status.
The ECMM Excellence Centre Diamond status is the highest conferrable award and was bestowed on Exeter's Centre for Medical Mycology and her partner institutes for excellence in laboratory and clinical mycology. The ranking also acknowledges participation in ECMM endorsed clinical and epidemiological studies.
Fungal infections are responsible for over 1.5million annual deaths worldwide which signifies the need for further advancement in the field of mycology. The ECMM Excellence Center's designation provides institutions with enhanced visibility which enables physicians, patients and relatives to be referred and directed to the appropriate centre.
Professor Adilia Warris, Co-Director of the Medical Research Council Centre for Medical Mycology (MRC CMM) at the University of Exeter said: "This recognition will raise the visibility of the work we are doing to tackle the huge impact of fungal disease, in terms of providing excellent patient care as well as world-leading research to improve our understanding and management of fungal disease."