Biotech spinout working to reverse cellular ageing to reduce risk of disease nominated for global award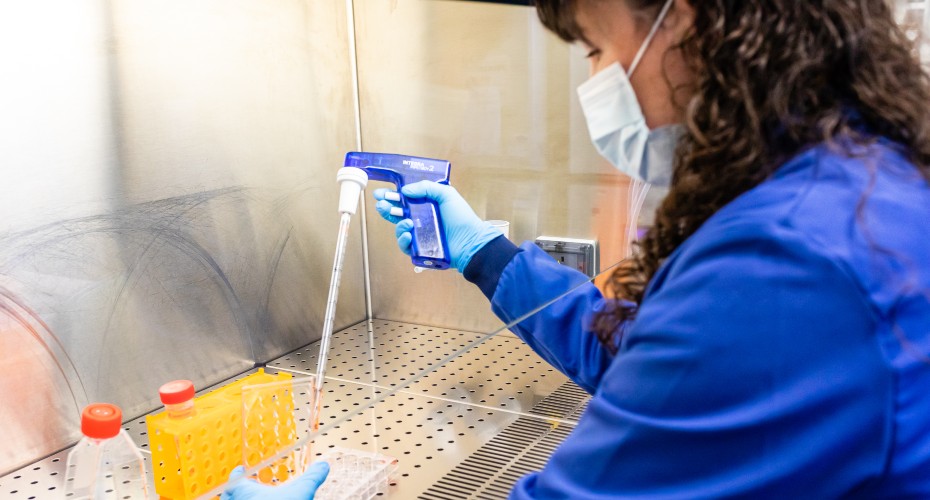 A spinout company which builds on University of Exeter research, and focuses on reversing cellular ageing to reduce the risk of age-related disease, has been nominated for a prestigious award.
Biotech company, SENISCA is the only UK company – and one of only 12 worldwide – to make the list for the 2022/2023 Nature Spinoff Prize.
SENISCA is developing therapies which target RNA – a genetic material that carries biological information and plays a key role in how genes are read, which can influence our physiology.
SENISCA is developing RNA therapies that reverse how our cells start to decline as we age. As we get older, our tissues accumulate cells that are senescent – meaning they are alive, but do not grow or function as they should. These old cells lose the ability to correctly regulate the output of their genes, and can produce chemicals which promote inflammation, which is known to be implicated in many diseases. The ageing process also affects the way these cells send messages to organs, a process which is also linked to diseases of ageing. SENISCA has identified a novel component of the cellular ageing response and is harnessing this proprietary know-how to rejuvenate aged cells.
The Nature Spinoff Prize is awarded yearly by Nature, the world's leading multidisciplinary science journal, to early-stage university spinoff companies from around the world founded on research in life sciences or physical sciences. The prize aims to give better visibility to companies translating original, high-quality scientific research into products and services that make a positive impact on society.
Professor Lorna Harries, SENISCA's Chief Scientific Officer said: "Being selected as 'one-to-watch' for the Nature Spinoff Prize is an incredible achievement for everyone at SENISCA. Our inclusion in this prestigious list recognises the significant potential of our technology to develop new and better treatments for age-related diseases such as lung fibrosis and osteoarthritis which would improve the lives of patients around the world."
Kirsty Semple, SENISCA's CEO said: "We are honoured to have reached the final 12 for the Spinoff Prize, which recognizes the quality and impact of our research as well as the commercial potential of our technology platform. We look forward to making continued progress towards our goal of becoming the world-leader in the development and use of RNA-targeting medicines to treat complex age-related disease."
The award winner will be announced on June 21. A special report published by Nature to accompany SENISCA's nomination can be accessed on the Nature website.