Environment and Sustainability Institute celebrates first decade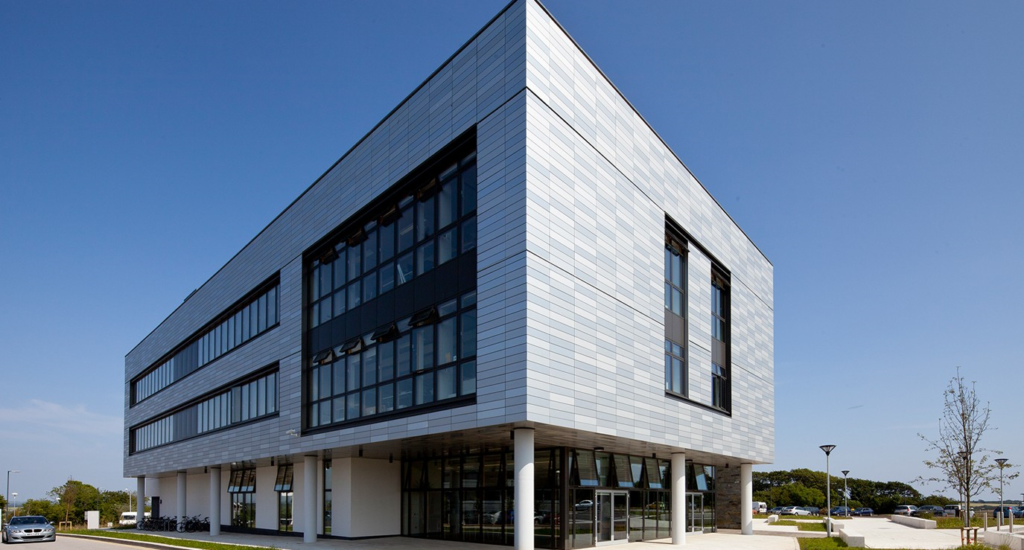 A cutting-edge research institute in Cornwall is celebrating its first 10 years of successful operation.
The Environment and Sustainability Institute (ESI), on the University of Exeter's Penryn Campus, examines the problems caused by environmental change – and seeks solutions.
The ESI's work and achievements cover a wide range of areas, from light pollution and anti-microbial resistance to sustainable fashion and solar energy.
"Our overarching goal is to work with natural systems for sustainable futures," said ESI Director Professor Jane Wills.
"To achieve this, our work has had impact in four key areas: understanding environmental and ecological change; conserving and regenerating nature;, informing sustainability policy and practice; and powering the future.
"We are proud of the work we've done and the community we've built over the last decade, and we're now looking ahead to the next 10 years."
Speakers at a celebratory event tomorrow (25 May) will include Exeter's Vice Chancellor Professor Lisa Roberts, Truro and Falmouth MP Cherilyn Mackrory, and Lord Robin Teverson, Chair of the Cornwall and Isles of Scilly Local Nature Partnership.
Professor Roberts said: "I'm delighted to be able to celebrate this 10-year anniversary of the University of Exeter's Environment and Sustainability Institute in Cornwall with colleagues, students and partners.
"The past decade has seen the ESI make a lasting impact on the environment and societies around the world.
"Working with our partners, we've been able to translate our world-class research into real solutions, whilst also boosting the blue and green economy and producing high-quality jobs and opportunities across Cornwall and the wider South West.
"There has never been a greater need for the research and education activities of the ESI, and as we look forward with confidence to the next 10 years, the institute will play a critical role in helping Cornwall, the greater South West and the world transition to a greener, healthier and fairer future for all."
The ESI's work includes:
For more information about the ESI's 10-year celebrations, visit https://www.exeter.ac.uk/esi/esi10/