Archaeological dig at National Trust estate finds array of historical artefacts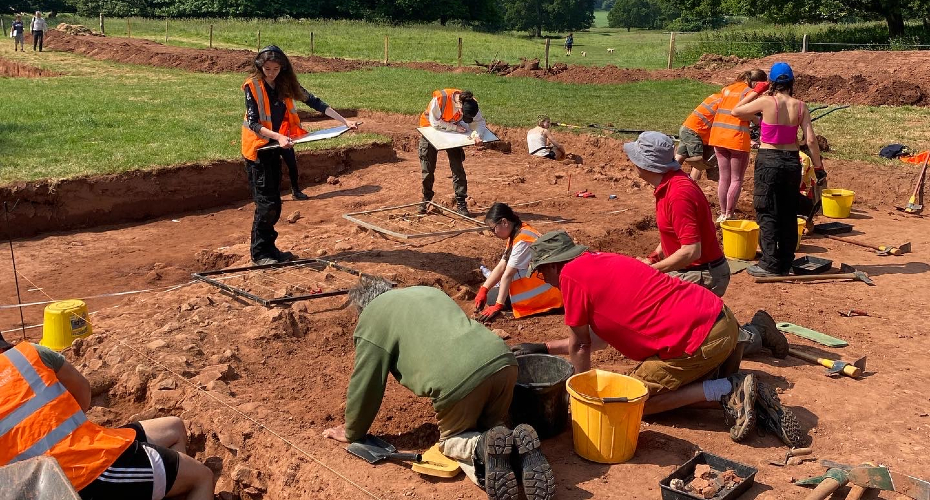 Prehistoric flints, medieval pottery and a coin dating from the 13th century have been among the finds of an archaeological dig at a National Trust estate in East Devon.
A trove of historical relics dating as far back as the Bronze Age were unearthed by students and academics at the University of Exeter during their month-long investigation of Killerton, near Broadclyst.
But the presence of a Roman road long rumoured to pass through the estate, linking Exeter to the town of Cullompton like an ancient M5, remained elusive, however, despite an extensive search for it.
The project is a collaboration between the University and the National Trust, whose HART (Heritage and Archaeology Ranger Team) volunteer group took part in the dig. It builds on archive research and previous exploratory surveys undertaken by the archaeologists, which has revealed the presence of a medieval village in the front park of Killerton.
"This project is all about piecing together the history of Killerton estate before it was a private parkland," said Dr Susan Greaney, Lecturer in Archaeology, and leader of the dig. "Piece by piece, like a jigsaw, we're constructing a picture of life in this area in medieval and more recent times. And many of these finds – the pottery, glass bottles, and clay pipes, even a tiny thimble and part of a chamber pot – are evidence for the people who lived here in this little settlement next to this important road. But the remains of that road – and the evidence we need to date it – has eluded us this time."
Around 35 students worked with several HART volunteers on the dig, which focused on three separate trenches. Using a five-tonne digger, the team opened up two 20m-long trenches, to a depth of about 1m. The first was situated where they believed the Roman road might have run, based on linear features identified on geophysical surveys, and there they found rubble from demolished buildings, as well as a wall, some cobbled surfaces, associated with post-medieval pottery, glass and animal bone.
In the second, they discovered pits with metalworking debris – slag, molten glass, a metal sprue from casting metal in a sand mould – confirming the presence of a smithy in that area. A number of ditches containing medieval pottery were found, and a silver Voided Long Cross Penny from the reign of King Henry III, suggesting occupation of the area from at least the 13th century.
A third trench, 10m in length and hand-dug, in an area to the north of the hillfort, unearthed fragments of prehistoric pottery, likely to date from the Iron Age and late Bronze Age, as well as struck flints from toolmaking, and burnt struck flints. Three intercutting ditches were identified, probably dating from the Iron Age, perhaps part of enclosures in the area outside the hillfort.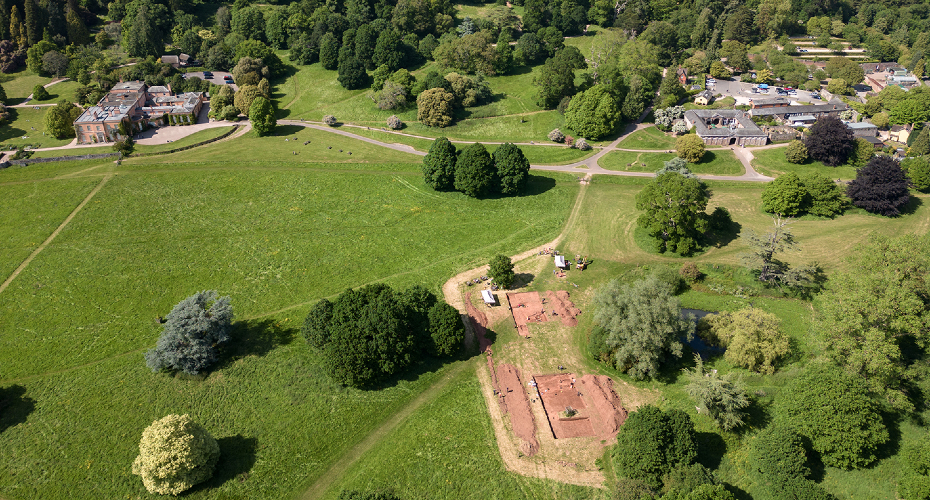 Many of these finds were immediately put on display for visitors to the excavations , and there were also activities laid on for families such as sieving and washing of finds. Tours of the dig site were also orchestrated in conjunction with the National Trust and the Devon Archaeological Society.
"Whatever the outcome of the dig itself, the opportunity to engage with the public and take them on this journey with us has been so positive," says Dr Greaney. "This is about training the next generation of archaeologists in how to conduct surveys and excavations, and to ignite people's imaginations. We have even had some of our students working with the National Trust directly, writing social media posts and designing the half-term family trail."
"Our partnerships with Exeter is adding more depth to our understanding of the Killerton estate, with its rich historic landscape," said Tim Dafforn, Countryside Manager at the National Trust. "This work combines modern technology with world class expertise and creates a brilliant learning environment for both students and volunteers. The field school has been a great success with our visitors too, with hundreds of people asking questions, exploring the dig sites and finding out more about the world of archaeology. Thank you to everyone who has been involved and I look forward to future investigations led by this partnership."
Investigating the legacy of Roman occupation in the South West is one of several research specialisms within Exeter's world-renowned Department of Archaeology and History. Earlier this month, archaeologist Dr Chris Smart helped to uncover evidence of the Roman military mining Cornwall for precious metals.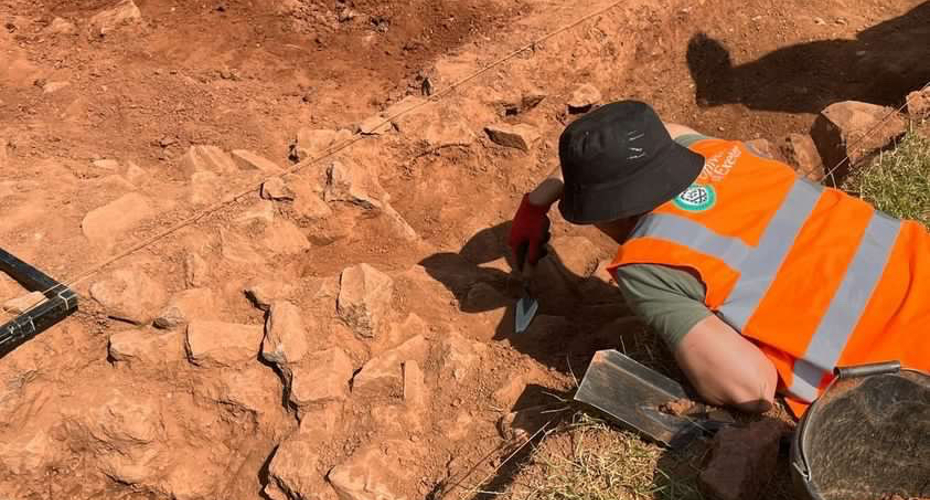 "Our partnerships with Exeter is adding more depth to our understanding of the Killerton estate, with its rich historic landscape. This work combines modern technology with world class expertise and creates a brilliant learning environment for both students and volunteers."

Tim Dafforn, Countryside Manager at the National Trust