Africa Writes festival returns to Exeter for a second literary weekend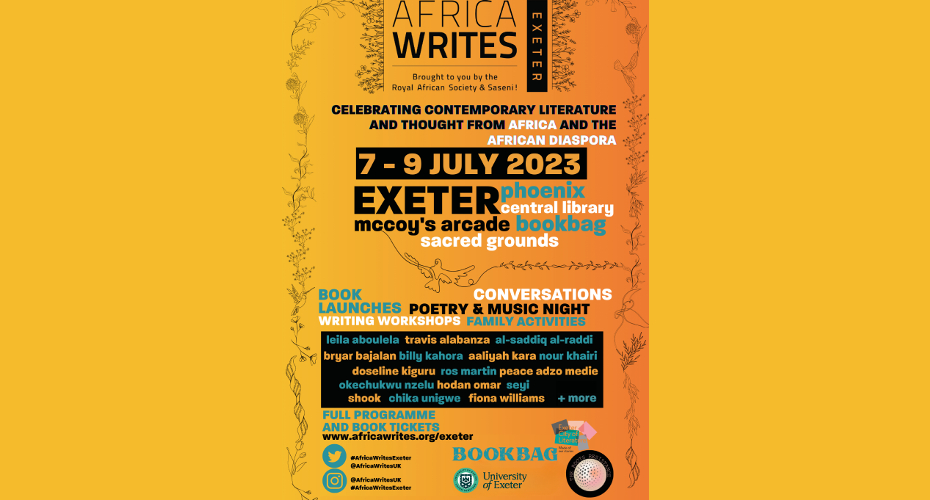 A festival celebrating some of the finest writing and writers from Africa and the African diaspora will return to the city of Exeter this weekend courtesy of the University and its community partners Bookbag and Roots Resistance.
The second annual Africa Writes event will showcase African and African diaspora authors through a series of readings, performances, book launches and workshops over the course of three days from this Friday.
Among those set to take part include Jhalak Prize winner Travis Alabanza, award-winning novelist Leila Aboulela, Chika Unigwe, Okechukwu Nzelu, and Peace Adzo Medie.
Africa Writes – Exeter is a literary initiative from the Royal African Society and Saseni! which has been brought to Exeter through a partnership between the University's Department of Creative Writing and English, local independent bookshop Bookbag and creative hub Roots Resistance. The festival will be held at three venues: Bookbag, the Sacred Grounds Café and Exeter Phoenix.
"We are so excited to bring Africa Writes back to Exeter for the second year with an incredible line up across three days representing more of the exceptional literary cultures of Africa," said Asha Ali, Assistant Producer of Africa Writes and Co-founder of Roots Resistance. "The powerful thing that Africa Writes does is connect African and diasporic writing with the ongoing literary discussions here in the UK."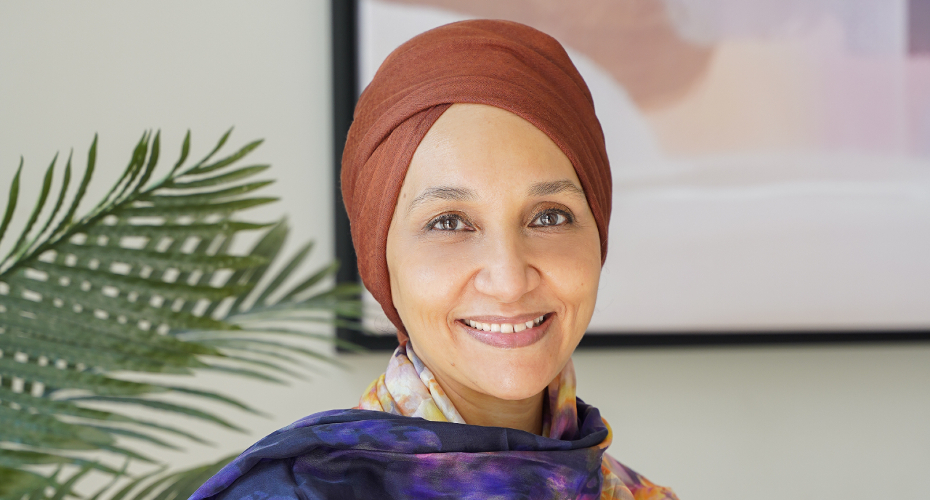 The cultural and literary wealth of Sudan is one of the defining elements of this year's Africa Writes, and the programme will open with author Al Saddiq al-Raddi reading from his latest collection, A Friend's Kitchen. This will be followed on Saturday when Leila Aboulela will discuss her book River Spirit, with writer Billy Kahora, and how she engages with Sudan's histories.
The festival will also feature two creative workshops for young people interested in writing. On Saturday, Roots Resistance will host a session at Exeter Phoenix for those keen to learn more about writing, theatre and social expression, an event open to 16–25-year-olds. And on Sunday morning, in the closing event, Chika Unigwe and Dinah Salah Al Din will hold a picture book writing workshop for 7-12-year-olds, also at the Phoenix.
Africa Writes is the UK's leading platform celebrating the best contemporary African writing, and the Exeter festival is part of the city's UNESCO City of Literature programme.
Dr Kate Haines Wallis, Senior Lecturer in World Literature, said: "Through Africa Writes and this celebration of African literature, we are also starting conversations about the south west's relationship to Africa and African writing. Many of the artists in the line-up – from Travis Alabanza to Peace Adzo Medie – are or have been based in the region and will appear in conversation or alongside writers and artists travelling to Exeter for the festival from London, Aberdeen or Brussels."
The full range of events can be viewed and registered for on the Africa Writes website.