Big increase in clients at the University of Exeter's Access to Justice Clinic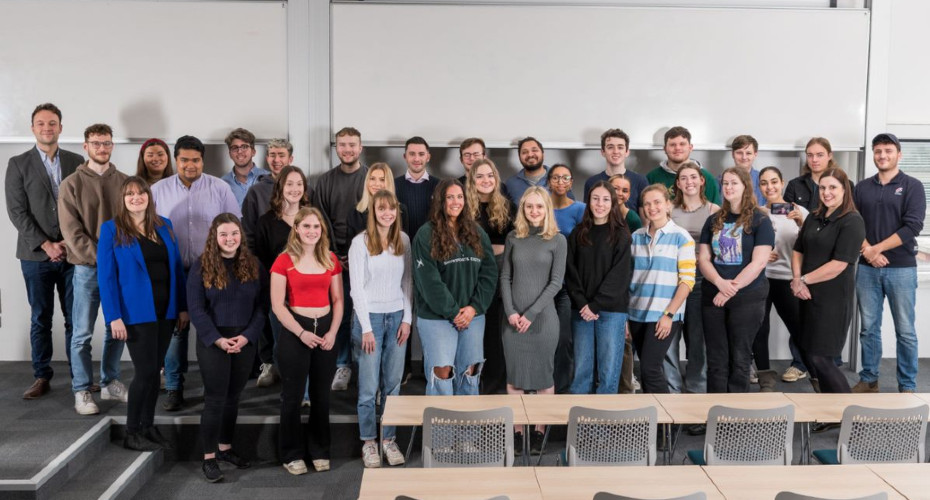 There has been a big increase in the number of people seeking free legal advice from the University of Exeter's trusted Community Law Clinic.
The pro-bono service helps to support people in the South West, which has been identified as a legal advice "desert". They face serious barriers in affording private legal representation and navigating a daunting, and often confusing, legal system.
The student-led clinic has become an important and trusted service provider in the community and a vital service for those unable to otherwise access justice.
In the Access to Justice Clinic, this academic year there has been a 23 per cent increase in the number of people seeking employment advice and a 19 per cent increase in numbers seeking advice about housing.
Undergraduate law students help with issues around consumer rights, housing, employment, parking charges, the enforcement of debts, money claims, data protection and property disputes.
There is also a specialist Immigration Clinic which has restarted this summer, and which covers initial leave to remain, entry clearance applications, further leave to remain, settlement applications, refugee family reunion, nationality naturalisation, EU settlement scheme and travel document applications.
Around 100 students volunteer in term time – up from 70 the previous year – and 80 during the summer. It is expected to rise to 150 volunteers in September 2023. They are assisted by qualified legal professionals, including lecturers and local lawyers who volunteer with the Clinic. In term time the in-person clinics take place in Exeter City Centre.
Natasha Bellinger, Co-Director of the Clinic and local barrister at Magdalen Chambers, said: "We take pride in our students who elect to work on the clinic. It is a free service, but we ensure a high standard of client care and legal advice. Students undertake casework and provide legal advice under the supervision of practising lawyers. All who work and volunteer with the clinic want to make a difference and increase access to justice for those who cannot afford it."
The clinic is not designed for people entitled to legal aid, or who can afford to pay for legal advice.
Kim McDonald, Co-Director, said: "In future we hope to increase our caseload to reach more individuals in the local area. With the increasing costs of living, individuals are struggling to afford private legal representation. We seek to plug an important gap with the provision of early legal advice to those most in need of it."
The team includes two further supervisors: Charles Shwenn, who is a barrister at Magdalen Chambers, and Rebecca Harrigan, who is an immigration solicitor, who supervises student work. The clinic co-ordinator Georgie Wood administers the clinic and student intern Finn Horden assists with data collection and analysis.
The clinic opened in 2017 and started with 12 students and now has over 100 student advisors per year. There are around 200 clients each year, and a further 200 people are given advice about other services that can help them.
Working in the clinic allows students to gain first-hand experience of providing legal advice to members of the public, as well as valuable research, communication, and drafting skills. They receive rigorous training before taking on clients.
Members of the public are referred by other trusted organisations such as Citizens Advice, other charities, and private law firms. Respected law firm Trowers & Hamlin provide volunteer lawyers to attend at the city centre clinic weekly in term time, which has recently moved to the library, and assist with casework.