MPs back University of Exeter expert's work to tackle sexual violence and harassment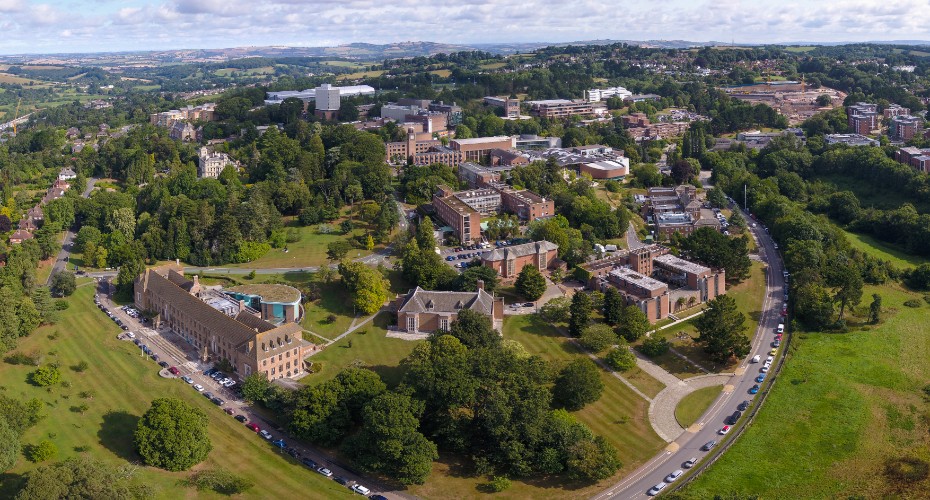 MPs have backed a University of Exeter expert's call for students to take part in training to tackle sexual violence and harassment.
Dr Rachel Fenton develops pioneering bystander intervention programmes to allow people to more confidently intervene when they spot harmful behaviour.
The training helps them spot the signs of sexual and domestic violence, racism and abuse of power and gives them the skills to be able to react.
This approach has been commended by members of the Women and Equalities Select Committee. Their new report – Attitudes Towards Women and Girls in Educational Settings – recommends bystander intervention programmes such as those developed by Dr Fenton should be made compulsory for all first-year university students.
Dr Fenton's evidence to the committee said bystander intervention programmes are effective at engaging male students, improves awareness of sexual harassment; increases a sense of responsibility and readiness to act; and reduces negative attitudes towards women and girls, including the acceptance of rape and domestic abuse myths.
Dr Fenton designed the evidence-based bystander prevention programme for universities called the Intervention Initiative with Dr Helen Mott, who also gave evidence to the committee.
Dr Fenton told MPs she has found some bystander intervention programmes were not attracting the right participants. Following a survey and interviews with staff across 53 universities, she found that programmes implemented on an ad hoc basis, and which required only voluntary participation, attracted women, survivors, and other people who did not need the training. The people who should have attended and who would have benefitted most— i.e. men—did not come. She warned universities would only put proper bystander intervention programmes in place if there was a regulatory requirement for them to do so.
Dr Fenton told MPs unless training was mandatory for all students, "getting men into the room" would not happen. The select committee's report says the Office for Students' condition of registration should require all universities to put in place compulsory evidence-based bystander intervention programmes for all first-year students. The Office for Students should strengthen its statement of expectations to ensure that universities provide that training.
The select committee's report says sexual harassment and abuse of female students and staff is a serious problem in education and more should be done to engage young men in conversations that challenge prevailing gender norms and ideas of masculinity.
The report also calls for a nationwide sexual harassment and sexual violence awareness campaign that particularly targets male university students.
University of Exeter students have been taking part in active bystander training to help them spot the signs of sexual and domestic violence, racism and abuse of power and privilege, and gain them the skills and confidence to be able to react.
The programme, called 'Exe-Change the Norm Bystander Intervention', was developed by Dr Fenton and Dr Nate Eisenstadt from the University of Bristol.
More than 300 students have started the voluntary training, taken over four two-hour modules, since September last year.
The programme helps students to identify who is a bystander, recognise reasons for non-intervention and recognise how to contribute positively to a situation where harmful behaviour is happening, without putting themselves at harm or risk.
The programme also aligns with programmes being run by Exeter's Student Employability and Academic Success (SEAS) team. Attendance can count towards the student "Exeter Award" and completion of all four sessions can lead towards an accreditation for a student's LinkedIn account.