Traditional seaside entertainment set for Devon resorts thanks to new generation of performers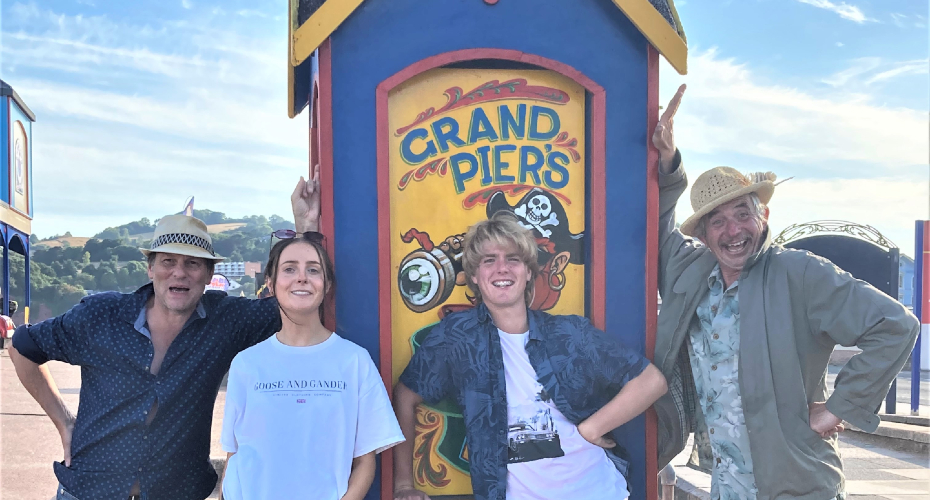 The promenades and quaysides of some of Devon's most popular resorts will play host to a variety show of seaside entertainment this summer with the support of two young trainees.
The trainees will be learning the ropes of slapstick comedy, Punch and Judy shows, and magic tricks – and creating their own routines to entertain holidaymakers and locals drawn to the waterside.
It is part of an ongoing project led by Dr Tony Lidington, a performer and Lecturer in Drama at the University of Exeter, to bring seaside shows back to resorts and inspire a new generation to bring them to life.
This year's programme includes shows at Dawlish, Teignmouth and Exeter Quayside, and is being orchestrated by Dr Lidington's local social enterprise, Prom-Prom.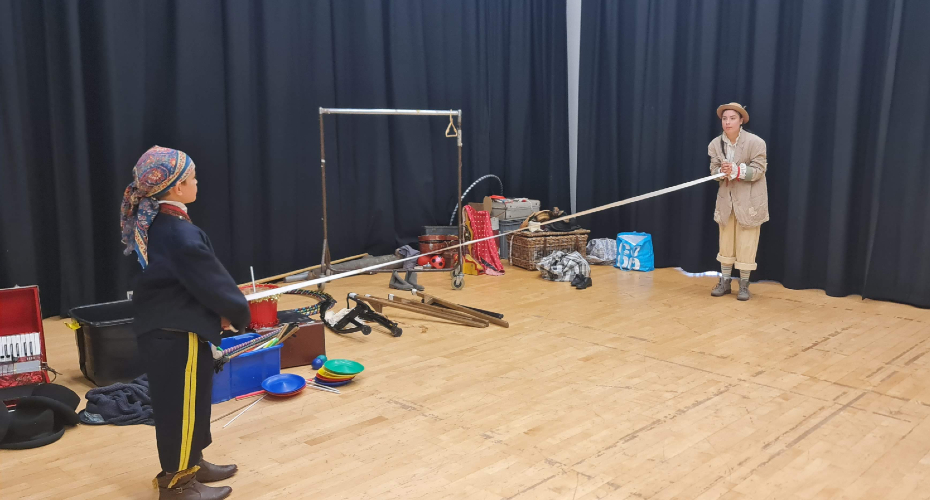 "Seaside shows are a unique element of British culture," says Dr Lidington, of the Department of Communications, Drama and Film. "They derive their somewhat anarchic energy from the sense that the seaside exists outside of social norms. At the same time, they offer traditional family entertainment, and against a backdrop of major cuts to public programmes, we think they can play an important role in Devon's summer schedules."
This year's trainees are 17-year-old Lucy Barrallon, a student at Exeter College from Dawlish, and 11-year-old Thomas Law from Teignmouth, who was so inspired by watching the shows last summer, that he ended the season taking part in an unofficial capacity. This year, with his mother acting as chaperone, he will formally join the team.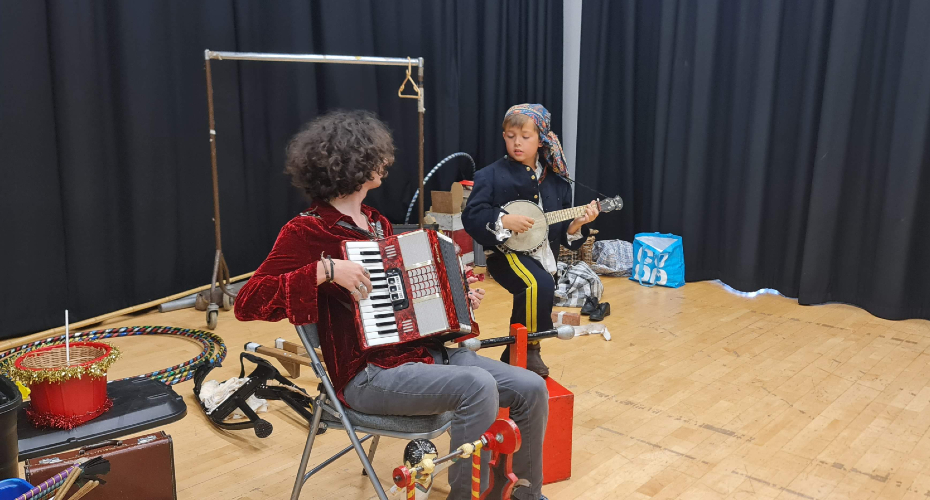 After a week of rehearsals, the pair will develop their own sketch routines, which they'll perform alongside the programme of Punch and Judy Shows, Flea Circuses and other seaside games. In addition to this, they will help set up and put away the stage each day, drum up crowds for shows and collect money from the audience.
"The trainee programme draws upon traditional elements of kinship and apprenticeship," adds Dr Lidington. "I think that is a powerful message; we are providing opportunities for young people to learn new skills, develop self-reliance and earn their way in the process."
Performances will take place in Dawlish on 31 July, 7 and 21 August and 4 September; Teignmouth every Tuesday from 1 August to 5 September and at Exeter Quayside on as part of 'Free-Quay Fridays' from 28 July to 1 September.
The training is funded by Teignmouth Estuary Community Partnership and Teignbridge District Council Locality budget.