New support for South West college pupils aims to widen participation to university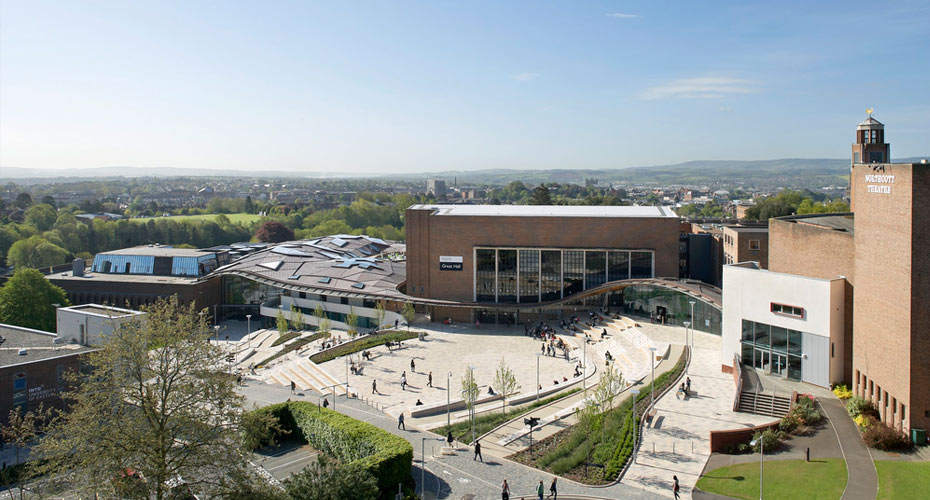 South West pupils are taking part in an essential new University of Exeter programme designed to give them specialist support as they prepare to go on to higher education.
The Bridges to Higher Education scheme aims to widen participation and access to university. Teenagers are being given expert advice on student finance, studying for degrees and degree apprenticeships, their post-18 options, and choosing a degree course.
Current University of Exeter students are acting as mentors, giving information on what to expect from university life.
The initiative builds on the collaboration between Next Steps South West and further education colleges in the region. Bridges to HE combines the work of NSSW and the University of Exeter to create a cohesive programme of activity for students.
The programme starts when pupils are in Year 12 and runs throughout their A-level or IB studies. They have taken part in funded visits to the University of Exeter so they can experience campus life and attend taster lectures for the subjects they are interested in studying.
The programme is so far run at Bridgewater and Taunton College and South Devon College and it is hoped it can be expanded to other colleges in the South West in the future.
This academic year 80 students from South Devon College and 180 at Bridgewater and Taunton College took part.
The programme is now part of the compulsory curriculum for A-level, International Baccalaureate and Applied Science students at those colleges.
Roisin Quinn, University of Exeter Student access and FE relationship manager, said: "We have been so pleased to work with colleges in the region to support pupils as they consider their next steps. Considering what to do after A-levels is not always easy, and this programme gives them extra support to be able to reach decisions.
"It allows them to speak to people who have been in their position recently, so they can find out about university life and what studying for a degree is really like. We are extremely keen to deliver this programme in other colleges in Devon and Cornwall."
The programme will continue in the next academic year, when the pupils will be in Year 13, to support their UCAS applications and transition to university. Widening participation staff at the University of Exeter will be tracking the impact on higher education progression.
Charlotte True, Manager at Next Steps South West said "Student finance, higher & degree apprenticeships, post-18 options and choosing a degree course are just some of the range of workshops that we were delighted to provide to complement the UoE outreach programme, helping BTC students to understand how university is accessible to them, whatever their individual circumstances."
Liz Nuttall, Head of A Levels and International Baccalaureate, at Bridgwater and Taunton College said: "The University of Exeter and NSSW have been wonderful to work with – they have delivered sessions in both our Taunton and Bridgwater campuses, organised a bespoke taster day for students to visit both their campuses at Streatham and Penryn, attended parent information sessions, and have been available to answer specific questions about anything from the UCAS process and university life, to careers advice and accommodation.
"We're excited to see the results and the impact it has had on our students, and we are thrilled to be participating in the programme again next year."
Hannah Grant, School and College Engagement Officer for University of Exeter, said: "It has been brilliant to work alongside NSSW and BTC to support students in making informed decisions about their future. At the University of Exeter, we are committed to improving participation rates in higher education amongst students from the South West and we can't wait to welcome some of these students as undergraduates and see their talent flourish even further."