University partners with Indian company to create online exploration of past and present issues surrounding tea production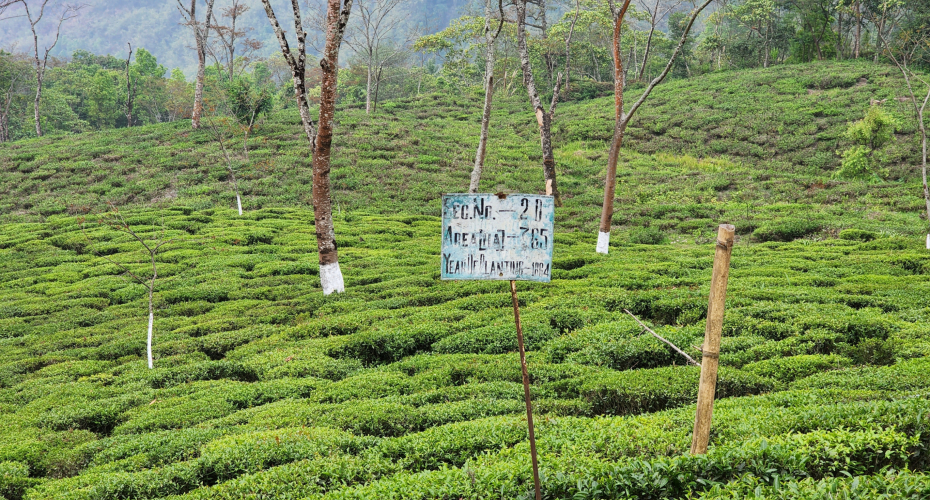 Research into the historic and contemporary representation of Indian and Sri Lankan tea plantations and the people who work in them is to inform an innovative online event for the general public.
Taking Tea will offer a free virtual tour and exploration of some of the issues surrounding tea production in Darjeeling and Sri Lanka, drawing upon field visits and archive research conducted by academics at the University of Exeter and partners in the two countries.
The researchers are working with Kolkata company Immersive Trails as part of the British Academy-funded project, also called Taking Tea, to deliver the event later this month.
The online experience is designed as an alternative to traditional 'tea tourism', which has a tendency to romanticise the people, their work, and the landscape.
"Tea plantations are sites of environmental injustice and of pressing social relevance, best understood through a combination of humanities, social science and natural science approaches," says Professor Cathy Turner, project lead in the Department of Communications, Drama and Film. "What we are hoping to achieve with this event is to develop an entertaining format which offers an honest view of the histories of tea production and its contemporary challenges."
The event will consist of a 'tour', taken by Dr Tathagata Neogi, of Immersive Trails, and then a Q&A featuring Professor Turner, archaeology colleague Dr Gillian Juleff, and Nadine Vanniasinkam, from the International Centre for Ethnic Studies, Sri Lanka. It will explore the inequities that exist throughout the tea process, from the cultivation of the leaves to their arrival in the marketplace.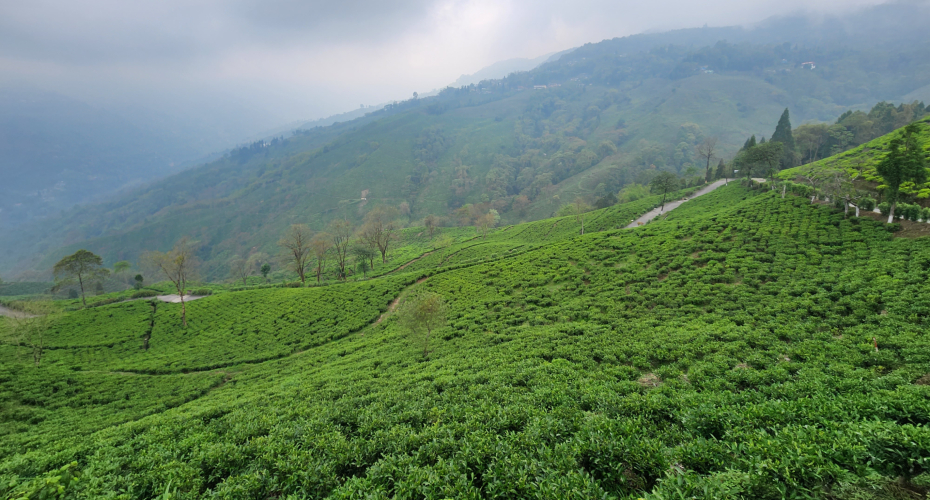 The tour moves between imagery and song lyrics, and will visit historic tea auction houses, warehouses, and wholesale areas in old Calcutta. It will also examine the environmental devastation caused by the creation of the plantations and how climate change is now impacting tea production in the two countries.
"We are delighted to partner with Immersive Trails for this event," adds Professor Turner. "Dr Tathagata Neogi has developed a unique way of leading an audience on a virtual tour – part lecture, part imagined encounter with a specific place. We hope this might lead to exploring new possibilities of raising awareness about tea in a sustainable way."
The Taking Tea event will be on Saturday 24 June, at 10am UK time and 2.30pm in India and Sri Lanka. Members of the public can register via Zoom.
The overarching Taking Tea project has been funded by a British Academy Small Research Grant. It is investigating the representation of the Indian and Sri Lankan tea plantations in workers' songs, narratives, and protests. The team is analysing cultural performances and texts to illuminate the relationship between colonial history and contemporary issues of the tea industry, observing the continuing problematics of tea as a monoculture in the context of climate change.