University secures funding for national-leading digital archaeological research laboratory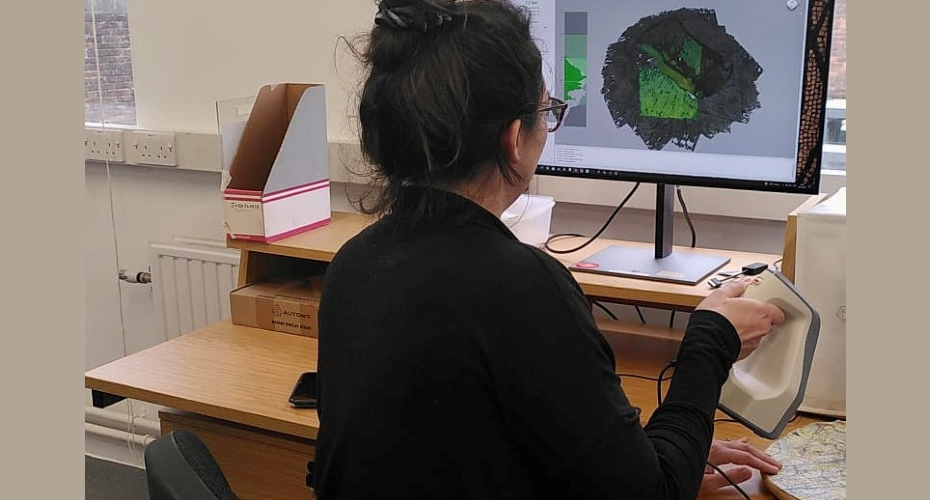 A cutting-edge archaeological laboratory that will enable researchers to digitally replicate and recreate biological and cultural artefacts is set to be established thanks to a successful funding bid.
The Science, Heritage and Archaeology Digital 3D (SHArD 3D) Laboratory has been conceived by world-renowned archaeologists at the University of Exeter as a way to better preserve bio-cultural heritage.
Through a range of scanning and microscopy techniques, SHArD 3D will help researchers to create detailed digital records that can be analysed to develop new understandings of biological and cultural change. The laboratory will work with museum curators, including Exeter's Royal Albert Memorial Museum, to upgrade records from 2D photographs to 3D models, as well as provide a potentially powerful national resource for forensic scientists and pathologists.
Development of the facility has been greenlit following the award of almost £893,000 from the Arts and Humanities Research Council's Creative Research Capability scheme. It builds on the investment and development made by the University in this area, including the establishment of its Geometric Morphometrics Laboratory in 2018.
"We know that archaeology can be destructive, whether at the excavation stage, through handling artefacts, or subjecting them to scientific analysis," says Professor Naomi Sykes, Head of the Department of Archaeology and History. "That is why an ethos of 'preservation by record' is now, more than ever, a driving force for archaeologists. Through this funding, and the creation of SHArD 3D, we have the chance to take that to the next level and establish a facility here that can become a centre of excellence for 3D preservation and analysis."
The creation of SHArD 3D will enable the University to upgrade its 3D scanning equipment and expand the size range of objects it can accommodate – from small artefacts to monumental features in excess of 160,000cm3. This will include portable equipment that can be taken into the field, such as for scanning indigenous rock art in the Americas or conducting analyses of excavation trenches or crime scenes.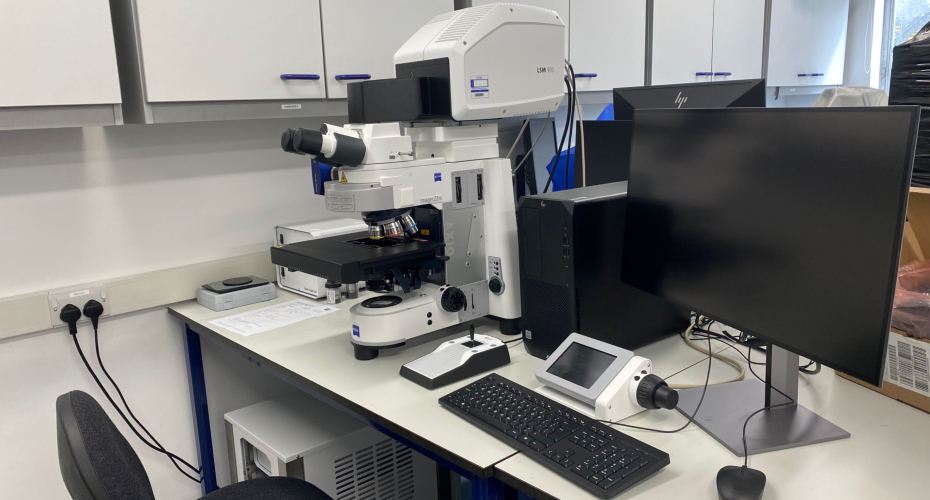 SHArD 3D will establish the South West's first humanities-led microCT facility, with a new scanner that will enable 3D non-destructive imaging of both external and internal features of archaeological and forensic bone, and material culture artefacts. This will be of particular relevance to heritage partners both in the UK and internationally, and also to forensic pathologists, who currently have access to just one national facility of a comparable nature.
Finally, the funding will acquire two specialist microscopes for experimental and forensic archaeology, which will enable the team to study materials such as bone, shell, organic fabrics and pollen, expanding the reach of the University's Experimental Archaeology and Material Lives research groups.
"We are very excited about the potential of SHArD 3D to not only train the next generation of academic researchers, but to provide resource and support to our partners and others in their fields," adds Dr Carly Ameen, Lecturer in Bioarchaeology and one of the leads for the project. "From providing critical new capacity to forensic science, to transforming the way collections are stored and presented, this is very much a project that will provide ongoing benefits to those outside of the university community."
Among the partners supporting SHArD 3D is the Portable Antiquities Scheme within the British Museum, which has 1.6 million cultural heritage finds, and the National Board of Forensic Pathologists.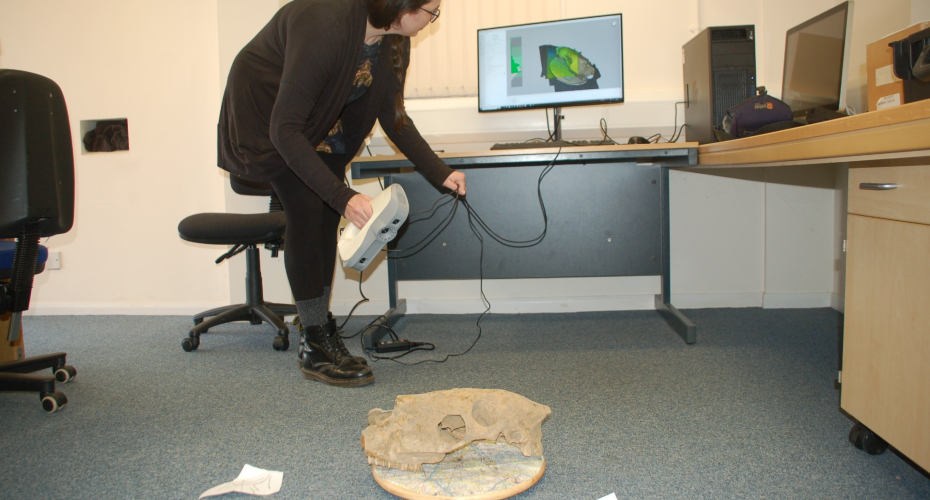 UK Research and Innovation (UKRI) is investing £103 million to expand and upgrade the UK's research infrastructure, including digital infrastructure. UKRI International Champion, Professor Christopher Smith, said:
"This crucial support for UK research infrastructure is part of the package of support provided by government so that our research and innovation communities can carry on with their essential work notwithstanding the delay to association with Horizon Europe.
"The investments, made across the UK, will provide UK researchers with advanced equipment, facilities and technology, and help maintain the UK's position as a leader in research and innovation. This support will ensure the UK is an attractive place for scientists, researchers and entrepreneurs to live, work and innovate."