New bid to protect Central Arctic Ocean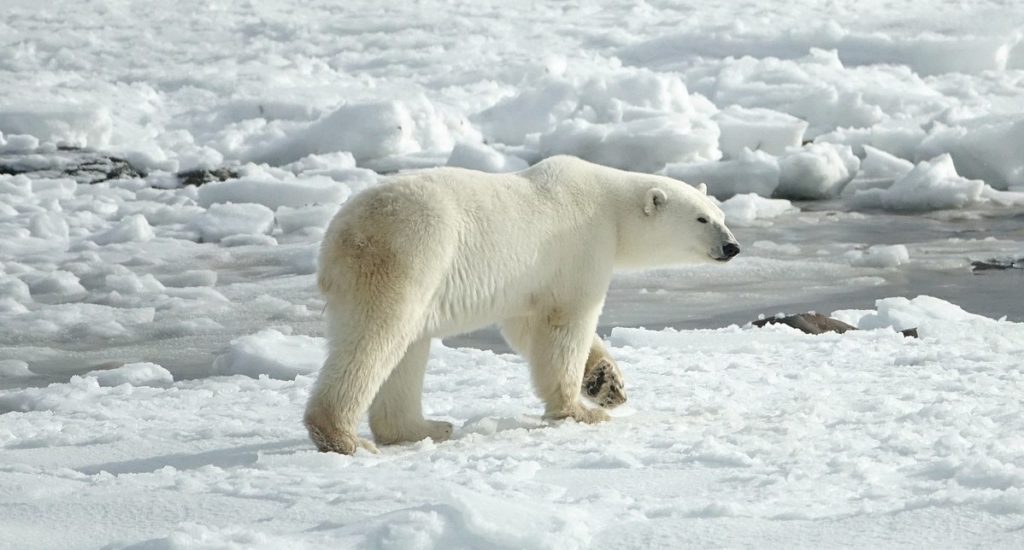 Researchers and an Arctic explorer are working together to protect the ocean that surrounds the North Pole.
Due to rapid warming, Arctic sea-ice is retreating – potentially opening new waters to shipping, fishing and other human activities.
A new partnership between the 90 North Foundation, led by explorer Pen Hadow, and the University of Exeter will investigate the unique ecosystems of the Central Arctic Ocean (defined as waters more than 200 nautical miles north of the coasts of the five surrounding nations).
This distance from coastlines means the Central Arctic Ocean is in "international waters" (also known as "high seas"). Fishing there is currently banned by a voluntary agreement, which is not legally enforceable and will expire in 2037.
The new Central Arctic Ocean Unit at Exeter will investigate biodiversity and ecosystem services (benefits to humans), and examine how these might be protected in this changing region.
"We depend on the health of the natural world for our survival," said Hadow.
"The Arctic Ocean plays multiple roles in sustaining our planet's life-support systems, including the climate and biodiversity.
"Species in this region are already under pressure from the loss of sea-ice habitats, ocean warming and acidification.
"So far, vessel-based activities in the Central Arctic Ocean have been minimal, and coastal states and Indigenous Peoples represented by the Arctic Council have recognised the fragility and importance of this region.
"However, if these cold waters are to be an 'Arctic Ark' – both for existing wildlife and 'refugee' species moving north – we need to understand and protect them to maximise the resilience of all species to the environmental changes and human impacts.
"That's the mission of the 90 North Foundation, and we're delighted to be working with the University of Exeter, which is home to some of the world's leading experts on marine biodiversity and conservation."
Recent research suggests the wider Arctic region is warming four times faster than the rest of the world.
Species known to rely on sea-ice for survival include polar bear, walrus, narwhal, orca and three species of Arctic seal, and the ice is also vital to the plankton that supports the rest of the food web.
"We're delighted to work with the 90 North Foundation to conduct this vital research, which will inform the management of this precious part of our planet," said Professor Brendan Godley, who leads the Exeter Marine research group at the University of Exeter.
"We want to understand how these Arctic ecosystems function, and how human activities can be sustainably managed.
"From plankton, via whales and shipping, to legal and policy issues, Exeter has a wealth of expertise in marine biodiversity and protection."
Exeter is home to a range of Arctic experts, including Professor Gail Whiteman, founder of Arctic Basecamp.
Professor Lisa Roberts, Exeter's Vice-Chancellor, said: "The University of Exeter is home to a community of more than 300 marine researchers.
"We are focussed on increasing understanding of our oceans, learning how external influences impact them, and determining the actions we can take to mitigate risks from the climate and ecological crisis.
"The Arctic is a special place which few have visited but many value for its unique and dramatic ecosystems.
"It's vital we better understand these current ecosystems, identify the risks they face and use this information to ensure the region is better protected for future generations.
"We are pleased to be working with 90 North on the Central Arctic Ocean Unit, an ambitious partnership that will work to achieve these goals."