University of Exeter celebrates a decade of student entrepreneurs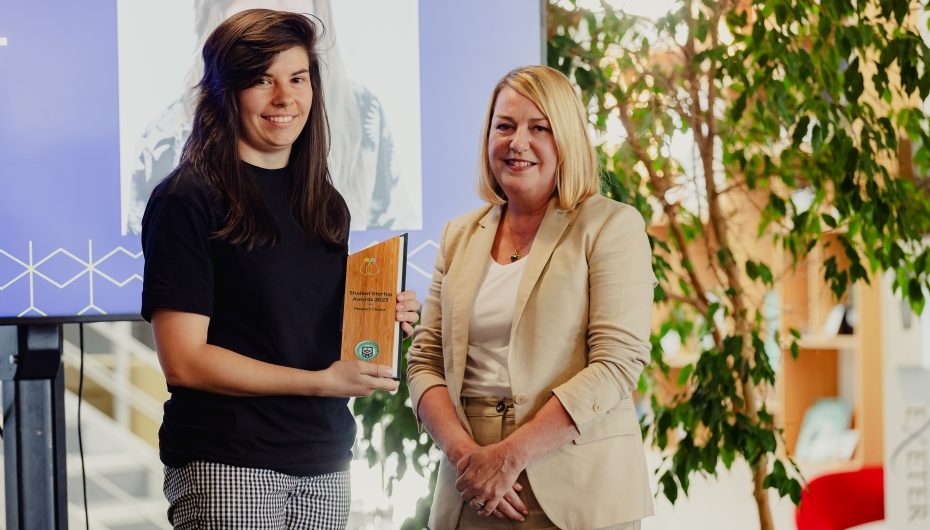 The University of Exeter this month celebrated its thriving community of student entrepreneurs at its annual Student Startup Awards ceremony.
The event marked more than a decade of fostering innovation and entrepreneurship through the award-winning Student Startup programme, open to students and recent graduates across all faculties.
Under the umbrella of the SETsquared partnership, the world's number one university business incubator, the Student Startup Programme has become a cornerstone of entrepreneurship support at the University of Exeter.
Six exceptional individuals were recognised for their contributions this year:
– BA Business and Law student Archie Snowling won the Environmental Impact Award, sponsored by PKF Francis Clark, for his business, SeaGreen Smoothies. Archie's novel venture offers a sustainable alternative to traditional smoothies, using locally sourced seaweed.
– Benjamin Wedd (BSc Biological Sciences) won the Social Impact Award for his enterprise, BensBuckets. The company's 'Bucket hats against period poverty' initiative donates 90% of its profits to provide period products for girls in Kenya, where the hats are crafted. Benjamin's mother accepted the award on his behalf, appropriately donning a BensBuckets hat for the occasion.
– Business and Management student Mattia Vancini won the Next Big Thing Award, sponsored by IP law firm Mathys & Squire, for his business, Barrel Bros. The company's technology aims to revolutionise the hospitality sector by providing real-time stock level data.
– The Rising Star Award is for an individual whose peers feel they have a bright future ahead of them. Sponsored by Spaceport Cornwall, this year's award was won by LLB Law student Luke Kellett, who was praised for his "determination, focus and rigorous work ethic".
– The People's Choice Award, recognising an individual's positive contribution to the programme, was awarded to BSc Marketing and Management student Abbi Hall. Her peers praised her willingness to share knowledge, her creativity and meticulous attention to detail.
– The Spirit of Entrepreneurship Award went to Joe Pearce, Head of Business Development at the University of Exeter and SETsquared Exeter programmes. Joe was recognised for his substantial and long-standing commitment to supporting entrepreneurship education and his influential role in shaping business support at the University.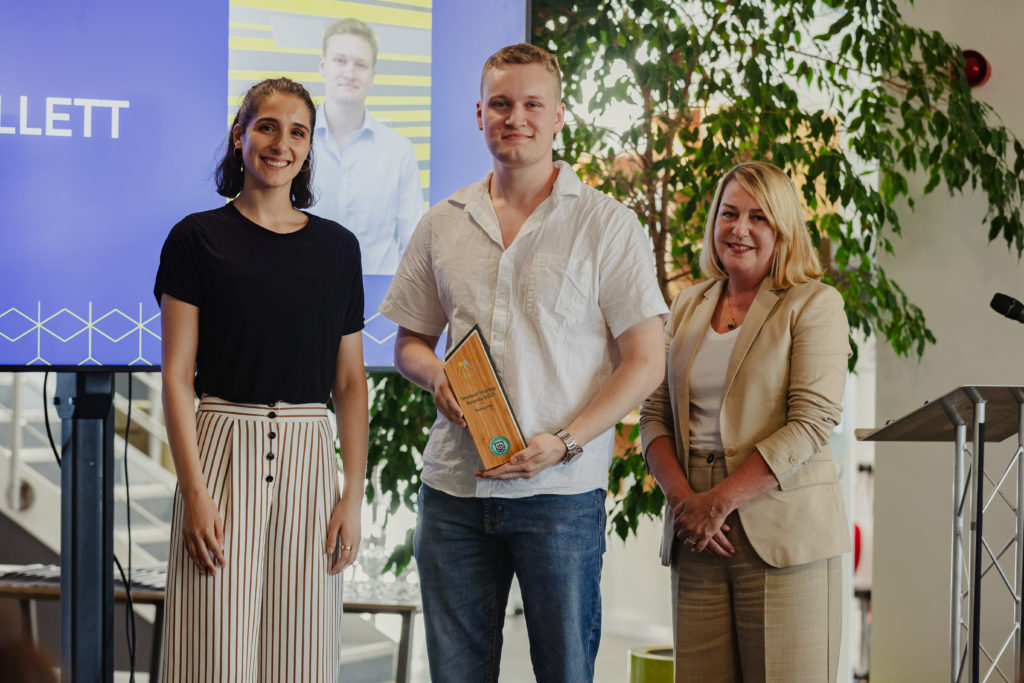 Attendees heard from two inspiring keynote speakers and alumni of the University's Students Startups programme in Molly Bevan, founder of IMPACTIC Volunteers and winner of last year's Rising Star Award, and Michelle Law, COO at QuantX, a South West-focused venture capital firm aimed at investing in companies with the potential for high impact innovation.
Professor Lisa Roberts, Vice-Chancellor of the University of Exeter, said: "I am delighted that we can come together to celebrate the past decade of Student Startup support at the University of Exeter, and to reflect on the incredible achievements of our talented alumni from the programme.
"This programme is a testament to our continuing commitment to embed innovation and entrepreneurship throughout our education, so that we equip our students for the future, and prepare them for tackling some of the biggest challenges facing the world.
"It is through initiatives like SETsquared and the Student Startup programme that we can continue to foster innovation and entrepreneurship, paving the way for a greener, healthier and fairer future."
Emily Davies, Head of Student Entrepreneurship at the University of Exeter, added: "I feel privileged to be part of a thriving entrepreneurial ecosystem at the University of Exeter that spans all faculties, campuses and departments, offering diverse pathways for engagement. Students and staff are working collaboratively to address complex societal issues and create value through entrepreneurship and innovation."
The event was made possible thanks to the generous sponsorship of Spaceport Cornwall, St Austell Brewery, Mathys & Squire, PKF Francis Clark and Research England's Higher Education Innovation Fund.
Find out more about the support available from Student Startups and apply to be part of future programmes at: https://www.exeter.ac.uk/studentstartups