Centre for Water Systems celebrates landmark 25th anniversary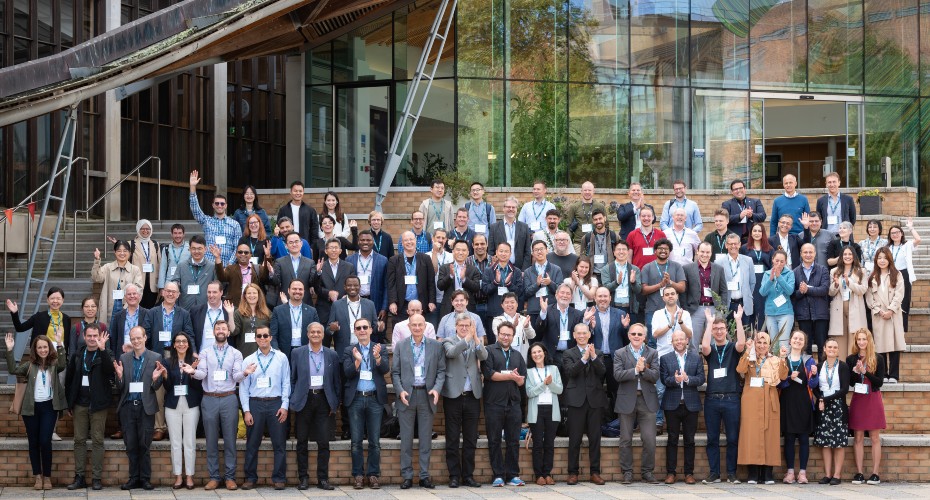 The Centre for Water Systems (CWS), internationally renowned for its research into water systems engineering, recently commemorated its landmark 25th anniversary with a two-day celebration event; 'Advances in Water Research & Innovation: 1998 to 2023 and beyond'.
With almost 120 attendees from around the world – including current and former CWS members, and academic and industrial colleagues – an array of engaging talks, poster presentations and discussions took place; highlighting the development, successes and growing global reputation of the Centre.
Since being formed in 1998, CWS has become the largest water systems engineering academic research group in the UK and has developed a world renowned reputation for its pioneering research into the key challenges of sustainable water management, as demonstrated in the recent Times Higher Education Impact Rankings. The University of Exeter was ranked first in the world in the Clean Water and Sanitation category (Sustainable Development Goal 6), for its research into water, water usage and commitment to ensuring good water management in the wider community.
Following the successful event, Professors Slobodan Djordjević and David Butler (Co-Directors of CWS) said: "The Centre for Water Systems has been at the forefront of advancing knowledge and innovation in this vital field of work, and we were proud to celebrate its 25th anniversary with students, staff and colleagues, both past and present. We remain committed to working together for the next 25 years and beyond to ensure a sustainable and resilient future for all."
Professor Lisa Roberts, President and Vice-Chancellor at the University of Exeter added: "We are delighted to celebrate this landmark 25th anniversary of the Centre for Water Systems at the University of Exeter. 
"The Centre has developed a strong international reputation for their impactful work in water research and innovation. The importance of this work underpinned the University's number 1 ranking in the world for the Clean Water and Sanitation category (UN Sustainable Development Goal 6) in the recent THE Impact Rankings. 
"The Centre continues to go from strength to strength, and their work will be critical in addressing the key challenges of sustainable water management, as we strive to help create a sustainable, healthy and socially-just future for everyone."