Key partnership to educate next generation of global leaders in Offshore Renewable Energy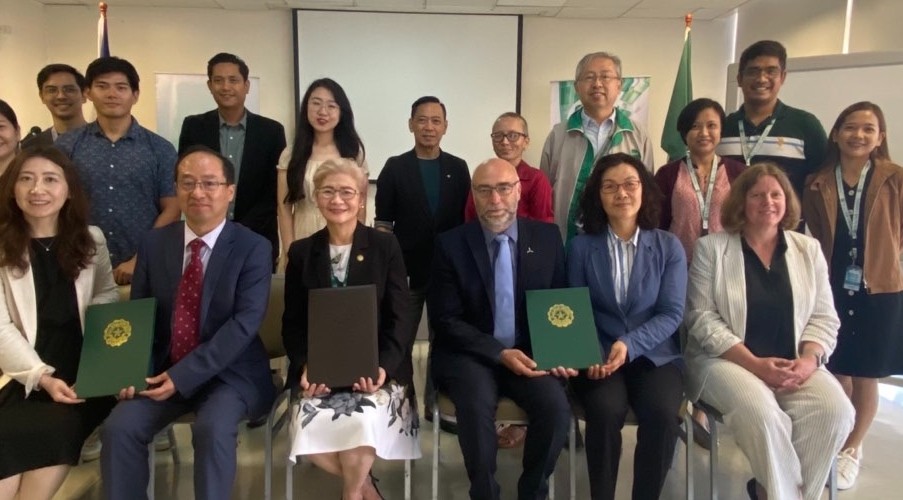 Experts from the University of Exeter have joined key partners to mark the next phase of a crucial international initiative designed to boost multilateral education partnerships to pioneer new developments addressing global challenges.
The scheme, called the UK-China-Belt and Road Initiative (BRI) Countries Education Partnership Initiative was launched in recent years as the first-ever multi-lateral education collaboration programme designed in partnership with the British Council and Ministry of Education. It aims to boost education partnerships and deepen collaboration between UK, China, ASEAN, and African countries.
The University of Exeter, in partnership with the Dalian University of Technology in China, and De La Salle University in the Philippines, initially received seed funding investment to help generate the next generation of global leaders in the pivotal field of offshore renewable energy.
As part of the collaboration, the researchers have developed an international joint MSc programme in offshore renewable energy. The programme's first students will begin their degree courses in September 2023.
The partners recently held a high-level event to mark the official signing of the joint venture.
Professor Lars Johanning, lead academic from Exeter on the Joint Offshore Energy Engineering and Innovation Partnership, said: "We were delighted to attend this significant event, that marks the next step in this important partnership.
"Educating the next generation of global leaders in Offshore Renewable Energy will accelerate research, development and innovations and consequently contribute to global energy security, reduction of carbon emission and a prosperous future in a clean environment."
Professor Dezhi Ning, Deputy Dean from Faculty of Infrastructure Engineering, said: " We are excited to collaborate with the University of Exeter and De La Salle University on this student programme. The joint MSc program in offshore renewable energy is an innovative initiative for cultivating advanced talents in this field. We are extremely positive that this program will strengthen the exchange of students and faculties among the three universities in the coming years."
Professor Kathleen Aviso, Dean of the Gokongwei College of Engineering at DLSU said: "We are excited to be part of this joint initiative with the University of Exeter and Dalian University of Technology. We hope that this engagement will be the catalyst for further collaboration and engagement between the institutions. With the global challenges we face from climate change, the MSc program in renewable energy is crucial in educating and training scientists and engineers to develop much needed sustainable energy systems. We all share this vision of creating a more sustainable future for humanity."