Immerse yourself in sounds and images to create a more sustainable Exeter at British Science Festival event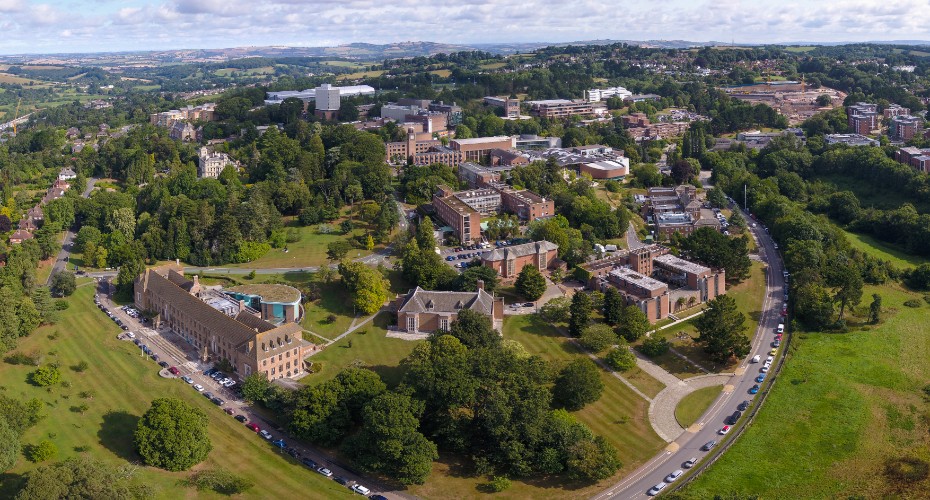 People can immerse themselves in incredible soundscapes to imagine a more sustainable Exeter as part of a British Science Festival event.
The interactive workshop is designed to engage the senses, so participants can create future possibilities for the city and beyond.
They can be inspired by nature sounds, play with words, and watch a digital visualisation to develop their own vision for a liveable future.
Using science and world class research and education, Cecilia Mañosa Nyblon and Dr Sally Flint from the University of Exeter have been connecting climate scientists, health professionals, storytellers, educators and youth leaders across the UK and Egypt to co-create stories to inspire people to take meaningful action against the climate crisis. The stories are the bedrock for translation into theatre performances, visualisations, recordings, music, murals, poetry trail, storytelling events, and other activities.
The event, being held at Cathedral Green on 10 September at 4pm, will showcase some of the creative outputs the University of Exeter successfully delivered at COP27 Climate Change Conference in Egypt. The workshop will also include contributions from Dr Jono Gilmurray and Cliff Jones at BIMM University Bristol, Dr Fatma Sabet, Dom Jinks and Prof Ian Fussell from the University of Exeter to inspire citizens to create new narratives to forge a healthy, sustainable, and socially just future.
Cecilia has spearheaded these international projects in collaboration with scientists, health professionals, educators and artists from the University of Exeter, Met Office, Egypt and now UAE, which started with COP26 One Chance Left (UK), followed by COP27 We Still Have a Chance (Egypt) and COP28 We Are the Possible (UAE) using storytelling as a catalyst for climate action and solutions.
Talking about her work and the upcoming workshop, Cecilia said: "The climate crisis is also a crisis of communication, translation, and empathy. Through stories, poetry, music, theatre performances, and the arts we can understand global challenges and see ourselves as responsible beings in shaping a new narrative. The workshop provides a creative space for people to imagine new possibilities for a liveable future. We are looking forward to the engagement and conversations the workshop will provoke.'
Dr Sally Flint, Creative Writing Lead for the COP projects said: "Storytelling is the way we make sense of the world. Stories show and don't tell. In a story something must change and characters work towards a resolution. That's why they are the perfect form to unite us to heal and restore our planet."
To find out more and to book your tickets for the 'Imagining new possibilities for a liveable future' workshop, visit: Imagining new possibilities for a liveable future | British Science Festival