1,000km challenge for conservation charity Another Way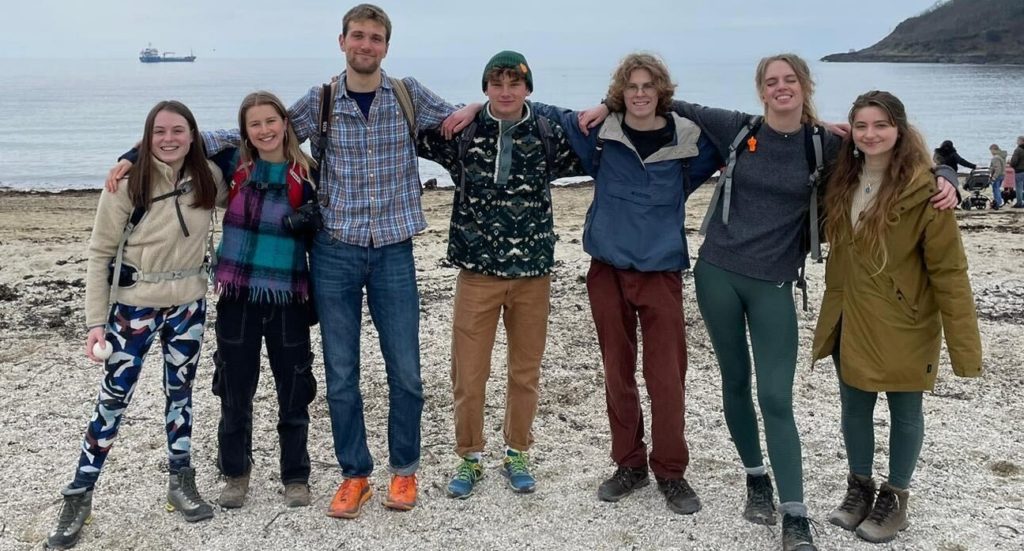 A Conservation Biology and Ecology student from the University of Exeter's Penryn Campus is set to walk over 1,000 kilometres in July for a conservation charity.
George Maddison will walk the South West Coast Path for Another Way, a charity on a mission to empower individuals to become more eco-friendly, founded by fellow student Amy Bray.
He is hoping his love of the outdoors and drive to support the environment will help him complete the challenge.
George will be joined by fellow students on this epic endeavour, which will see the group walk over 30 kilometres a day for 30 days throughout July.
They will also be conducting beach cleans and litter picks along the way. If this wasn't tough enough, they will be camping every night, so will be carrying everything they need on their backs for the duration of the challenge.
Inspired by Amy's work during a recent workshop, George decided to take on the challenge.
"We live surrounded by the most gorgeous and inspiring coasts," he said.
"The adventure will enable people to experience such landscapes, push themselves to achieve something amazing, while funding real positive change.
"We will not only leave footprints on the path, for we carry within us a deep-rooted sense of purpose in contributing to the broader mission of Another Way."
Amy Bray said: "I am delighted on behalf of Another Way that George and his team have chosen to walk the South West Coast Path to support us.
"This is a shining example of the impact one individual and a great idea can have and we hope that many people can support the walks by joining or by donating what they can.
"Another Way will use the funds to support our Power of Ten programme – supporting young changemakers in school with their own wellbeing, tackling eco-anxiety and spreading environmental awareness.
"In addition, the walks have inspired many students to connect to nature which has helped their own mental and physical health and sparked imaginative conversations about increasing access to the outdoors and being kinder to our planet."
If you would like to support this fundraiser, please visit the Go Fund Me page.
You can keep up to date with the group's progress by following Another Way on Instagram