Cornish Identity and Heritage take centre stage for St Piran's Celebration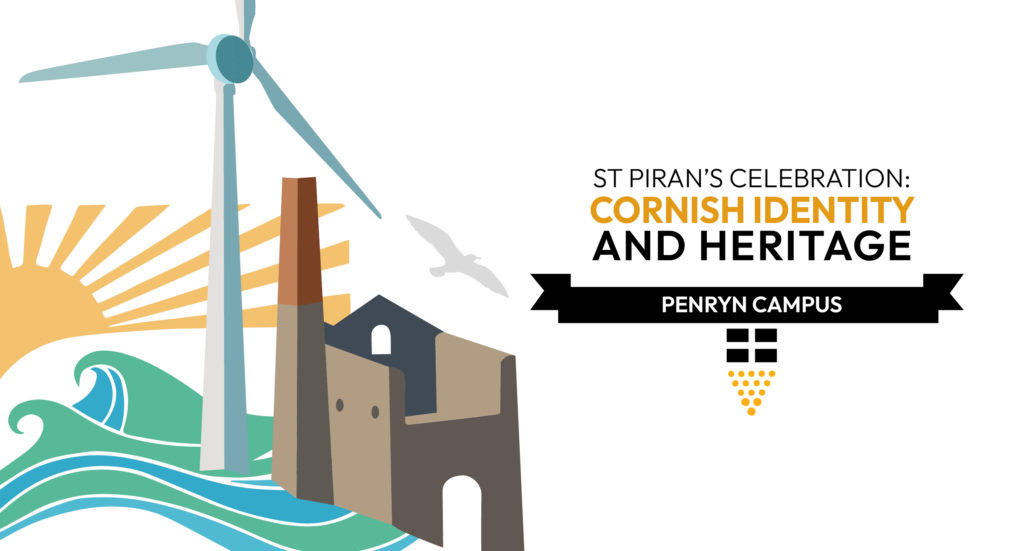 A celebration of the diversity of Cornwall's identity and heritage will be at the heart of a special St Piran's event set to take place in March.
Some of the Duchy's leading figures in the fields of business, culture and education will gather at the University of Exeter's Penryn campus for a series of talks, with a host of events including Cornish language sessions and food tasting running throughout the week.
Language campaigner, biologist and politician, Loveday Jenkin will be among the guest speakers, along with Lynn Sperling, President of Kernewek Lowender, a diaspora group in Australia, and Kim Conchie, Chief Executive of Cornwall's Chamber of Commerce.
The work of Queer Kernow in uncovering queer heritage in Cornwall; the Duchy's national minority status; and language and its importance to business, research and education will also be themes explored during the day. In addition, Miracle Theatre will be testing guests' knowledge of Cornwall and there will be music, including Cornish songs, from Fable.
This is the second St Piran's Day Celebration to be arranged in association with the University's Institute of Cornish Studies, and FX Plus Archives at Falmouth University, and will be hosted on the Penryn campus on Friday 3 March.
Professor Martin Siegert, Deputy Vice-Chancellor (Cornwall), will open the event. He said:
"This St Piran's Celebration will showcase and reflect upon the diversity that is at the heart of Cornish identity and heritage. And that diversity finds a parallel in the collaborative work that is taking place here on the Penryn campus, through research, teaching and business and community engagement, all of which have a positive impact for Cornish society."
Loveday Jenkin, Cornwall Council's representative for Crowan, Sithney and Wendron, and a former leader of Mebyon Kernow, will use her talk to focus on the Importance of Cornish Identity and Heritage. A bard of Gorsedh Kernow, Loveday played a prominent role in the Cornish language revival and Cornwall being granted national minority status, and she'll reflect on this journey during her speech.
The connections between Australia and Cornwall, meanwhile, and how Cornish heritage intersects with modern Australian and aboriginal identity will be the focus of Lynn Sperling's talk. Lynn is President of Kernewek Lowender, a diaspora group in South Australia's Copper Coast that celebrates the historical links between the two areas, dating back to the 19th century migration of Cornish miners when copper was first discovered in the region.
Professor Clare Saunders, Head of Humanities and Social Sciences in Cornwall, said:
"The event will provide insights into our Institute of Cornish Studies' approach to understanding and respecting the rich and fascinating history and culture of Cornwall in intellectual and creative ways. We are very excited to share with the public our celebration of the wonderful location in which we work and live."
In addition to the talks on 3 March – all held in Exchange Green on the Penryn Campus – there will be a host of events throughout the week, including Cornish Language sessions, art exhibitions, and visits from local heritage organisations.
Members of the public are welcome to attend the talks which start at 4.00pm and can book their place via Eventbrite.