The University of Exeter announces new partnership with international NGO Jusoor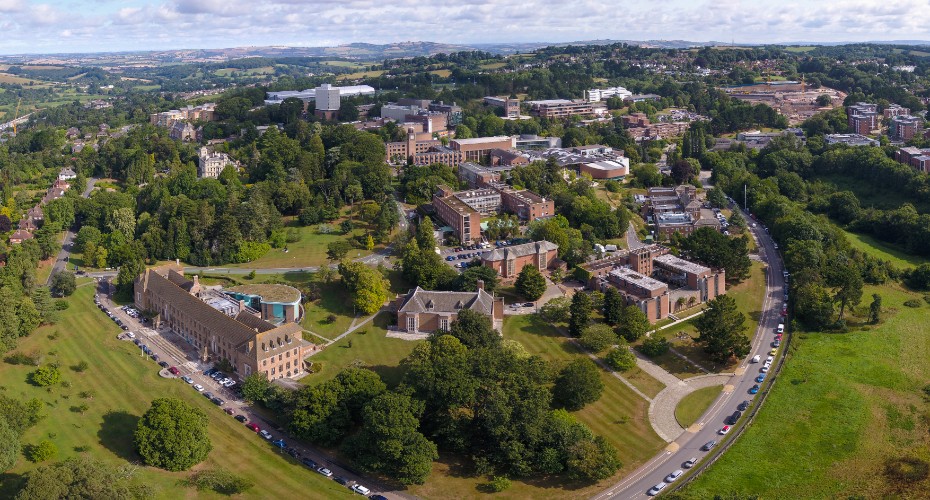 The University of Exeter has today announced a new partnership with international NGO, Jusoor, to welcome Syrian students on funded scholarships through the university's Green Futures Scholarships.
Jusoor works to improve and support education opportunities for Syrian students. Only 6% of refugees globally are in higher education and only 5% percent of Syrian refugee children are in high school. Jusoor's Scholarship Program builds bridges between the potential of young Syrians and opportunities for further education.
The NGO has committed £200,000 to allow Exeter University to welcome 10 Syrian students to study at post-graduate level via full scholarships through its Green Futures Scholarships programme over the next five years.
The University of Exeter provides an ideal learning environment for students who want to play their part in building a green future. Students learn from academics who are at the forefront of discovering solutions to global challenges – translating their cutting-edge research into innovative teaching at both undergraduate and postgraduate level. Students can study a range of topics including plastic pollution, climate science, food and water security, circular economy and renewable energy.
Professor Richard Follett, Deputy Vice Chancellor (Global Engagement) at The University of Exeter said: "We're thrilled to be able to announce this new partnership with Jusoor and offer Syrian students the opportunity to study at a world-leading university in the field of environmental sustainability and climate change.
"This new partnership paves the way for future support of international scholarships and research across the university, and the opens the door for many more students to have the opportunity to have the education they deserve."
Sarah Shedeed, Head of Scholarships at Jusoor said: "Jusoor is delighted to partner with the University of Exeter to support Syrian students who demonstrate academic excellence, civic responsibility, and the potential to serve as global leaders. Through the Jusoor-Exeter scholarship, Syrian students will access excellent education and build their capacity to contribute to the sustainable development of Syria. We look forward to a fruitful partnership and are grateful for the University of Exeter's commitment to collaborating with Jusoor to build bridges between the potential of Syrian youth and opportunities in higher education."
The application process for the scheme is now open for the 2023/24 academic year. For further information, please visit: https://www.exeter.ac.uk/study/funding/award/?id=4662