Discover the fascinating work of the University's Digital Humanities team through a new interactive visual display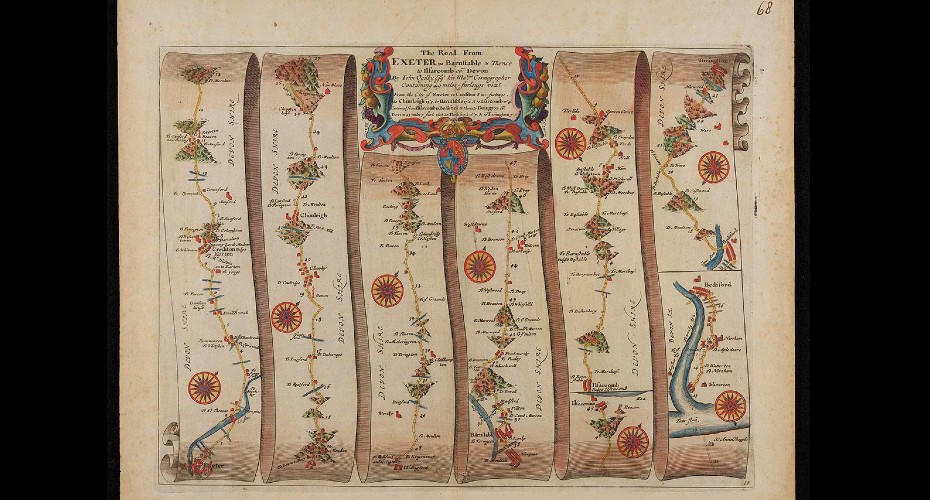 Featuring 11 large-scale images of artworks and artefacts, this highly engaging new visual display shines a spotlight onto the fascinating work of the University of Exeter's Digital Humanities team.
Digital Humanities is a set of research methods and a community of practice that explores how digital and data-driven technologies can inform and enhance existing research and generate new forms of research. Integrated within humanities, arts and social science subjects, Digital Humanities enhances traditional research, creates new resources, and investigates how digital methods can change the nature of research.
Situated on the University's Streatham campus, the Digital Humanities Lab is a state-of-the-art facility offering specialist spaces and training for students and staff. A specialist team of researchers, practitioners and paid undergraduate interns support the digital preservation and display of historical materials and artefacts using advanced technologies and drive the development of new digital platforms for the dissemination of research.
This brand-new display showcases images of artworks and artefacts that have been digitised by the Lab and explains how the technology they have used, has enhanced research projects. The display demonstrates digital methods used in the Digital Humanities Lab and work on show includes images from research projects supported by the Lab and items from the University's Special Collections and the Bill Douglas Cinema Museum. Those viewing the display will also have the opportunity to bring two of the images to life through an interactive virtual reality mobile app. These images were created by students from University of British Colombia Okanagan as part of the collaborative project Press Play! with the University of Exeter in response to the The Poetry of the Lancashire Cotton Famine 1861-65 project led by Professor Simon Rennie.
Gary Stringer, Head of Digital Humanities said, "The Digital Humanities Lab team create innovative digital resources from an exciting range of artefacts, cultural objects and data sources, bringing together technical specialists with academics, local and global partners and our student interns and volunteers. This display showcases some of the fascinating research we've been involved with, giving you a glimpse of the work that excites us, and will hopefully inspire you to investigate the possibilities of digital approaches to your study and research."
You can view the new display, 'Digital Humanities at Exeter', from Monday 18 September – Friday 15 December 2023 in the Arts and Culture display space in the West Wing Foyer of the Queen's Building on the University of Exeter Streatham campus. The building is open to the public between 9am – 5pm and the display is free to view.
Find out more about the work of the Digital Humanities team here.