Fastest British woman in history Dina Asher-Smith awarded honorary doctorate by the University of Exeter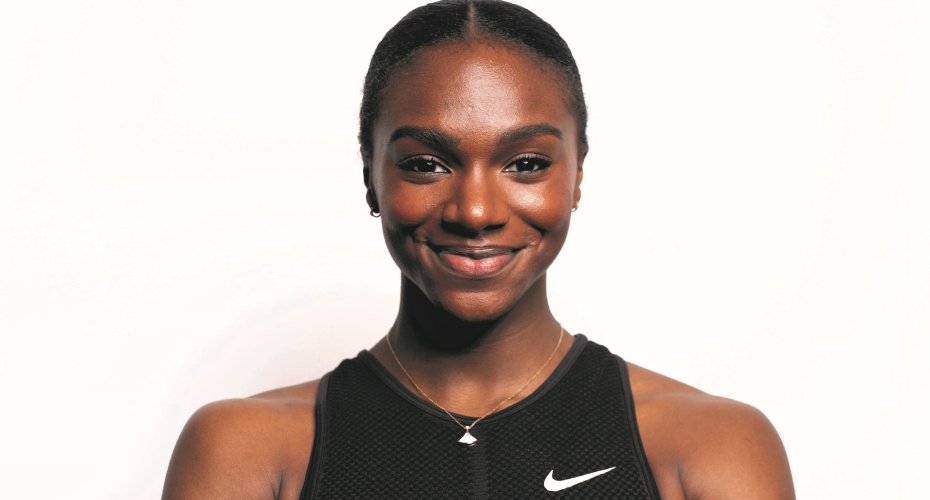 World and European champion runner and the fastest British woman in history Dina Asher-Smith will be awarded an honorary doctorate by the University of Exeter.
The achievements of the gold medallist and record-holder will be marked at the University's Winter Graduation ceremonies, which begin today. Dina will receive an Honorary Doctorate of Laws, in recognition of her outstanding achievements in the field of athletics.
Dina currently holds British Records in the 100m (10.83 secs), 200m (21.88 secs) and 4x100m (41.77 secs). In 2018, she won three gold medals and set new British Records in the 100m and 200m at the European Championships, and the following year, Dina became the only British athlete ever to win three medals at a single World Championships. She is also a twice bronze medallist at the Olympic Games in the 4x100m relay, at Rio in 2016 and Tokyo in 2020.
Around 2,400 students from 94 countries who have studied 371 programmes will graduate during nine ceremonies this week, watched by 4,860 guests. The ceremonies are led by University of Exeter Chancellor Sir Michael Barber, founder and Chair of Delivery Associates. Sir Michael led the Prime Minister's Delivery Unit from 2001 to 2005, was Chief Education Advisor at Pearson, and Head of McKinsey. He lives in North Devon.
Professor Lisa Roberts, Vice-Chancellor of the University of Exeter, said: "Dina's achievements are phenomenal and inspiring, and we are delighted to be able to honour her contribution to British sport.
"Graduation is a very special time for our students, their loved ones and supporters, and it is always an honour to share in the celebration of their hard work and achievements. We wish them all the very best for whatever journey their life takes them on."
As a teenager, Dina won the World Junior Championships and European Junior Championships and was selected as the youngest ever athlete on the British senior team at the World Championships in 2013. She has appeared on the cover of fashion magazines Vogue, GQ and Grazia and walked the runway at the Paris Fashion show. Dina has been in many advertising campaigns for a range of brands including Nike, Hublot, Muller, Samsung, Louis Vuitton, Puregym. She was awarded the Sunday Times British Sportswoman of the Year in 2018 & 2019, the BT Sport Action Woman of the Year in 2018 and was a finalist in the BBC Sports Personality of the Year twice.
This year graduates and their family will be able to enjoy pictures with the backdrop of the University's new foliage wall and neon "#exeter forever" sign in the Forum building.