Exeter joins new Nature Positive Universities Alliance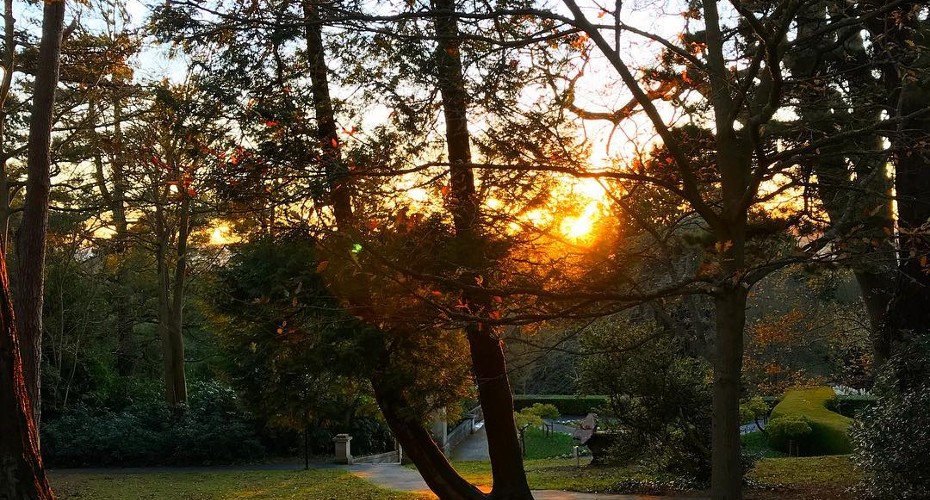 The University of Exeter is among the members of the new Nature Positive Universities Alliance, launched today at the UN Biodiversity Conference (COP15) in Montreal.
Announced by the University of Oxford and UN Environment Programme (UNEP), the alliance is a global network of universities that have made an official pledge to work towards a "nature positive" goal.
All members aim to halt, prevent and reverse nature loss through addressing their own impacts and restoring ecosystems harmed by their activities.
This push is part of the UN Decade on Ecosystem Restoration, a movement to avert climate catastrophe and mass extinction.
"We are proud to be announcing our Nature Positive Universities Pledge today," said Joanna Chamberlain, Director of Sustainability at the University of Exeter.
"Nature underpins our communities, our society and global business, and the University has committed to deliver environmental net gain in parallel with our net zero emissions target.
"We look forward to working with other universities in the alliance to share approaches to conserving and enhancing biodiversity, and to measuring and monitoring the impact of all our activities."
University pledges
The Nature Positive Universities Alliance launches with 117 universities from 48 countries having made individual pledges to start a journey towards becoming nature positive.
University pledges include four key elements: 1) Carrying out baseline assessments; 2) Setting specific, time limited and measurable targets for nature; 3) Taking bold action to reduce biodiversity impacts, protect and restore species and ecosystems, while influencing others to do the same; 4) Transparent annual reporting.
EJ Milner-Gulland, Professor of Biodiversity at the University of Oxford and co-founder of the Nature Positive Universities Alliance, said: "As universities, we occupy a unique position in educating future leaders, researching solutions to environmental challenges, and influencing our communities and governments.
"By addressing our own institutions' environmental impacts, we can be powerful thought leaders while also directly contributing to restoring nature."
Sam Barratt, Chief of Youth, Education and Advocacy at UNEP, said: "Universities live at the heart of cities, at the crossroads of students' futures and provide ground-breaking research that educates and informs society.
"We are delighted to see universities will be joining hands to reset our relationship with nature so that, through this alliance, new action and possibilities are created.
"The virtue of higher education has come from a reappraisal of the present to then steer the world to a new future.
"We look forward to seeing how the Nature Positive Universities Alliance does just that for this agenda too."
To find out more, visit www.naturepositiveuniversities.net