Strictly winner and CBeebies star Hamza Yassin to headline British Science Festival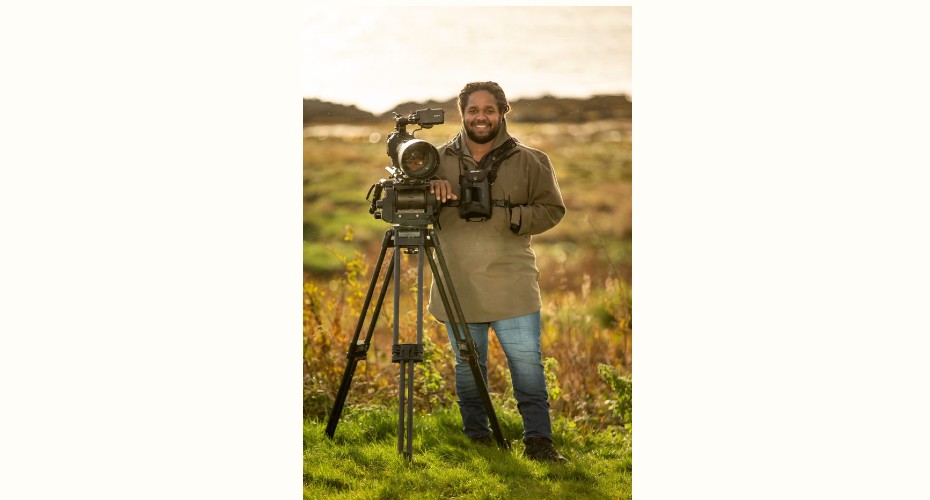 TV personality and Strictly Come Dancing winner Hamza Yassin has been announced as the headline speaker at the forth coming British Science Festival, hosted by the University of Exeter.
Wildlife cameraman Hamza, best known to CBeebies viewers as "Ranger Hamza", will be interviewed by Professor Lisa Roberts, Vice-Chancellor at the University of Exeter, about his early life, inspiration for getting involved in wildlife and his career to date.
He will also discuss his new book, "Be a Birder: The joy of birdwatching and how to get started" and which brings his passion for birding to the public, during the event at the Festival.
As well as sharing his top tips on how to introduce yourself to this rewarding and calming hobby of birdwatching, Hamza will also speak on the challenges he's overcome, and support he's received, having been diagnosed with dyslexia as a teenager.
Tickets for the event, called In Conversation with Hamza Yassin, are available here.
Hamza Yassin said:  "I can't wait to attend my first British Science Festival and share my love for wildlife and conservation in an area of the country that's home to such beautiful nature, and encourage the audience to get out there and experience it.
"The variety in the programme is awesome and there really is something for everyone. It just goes to show that science isn't all about doing experiments, it's about finding out about the world and understanding new things."
Professor Lisa Roberts, Vice-Chancellor and Chief Executive at the University of Exeter, added:  "I am absolutely delighted to be welcoming Hamza Yassin and BBC Studios Natural History Unit to the British Science Festival hosted by The University of Exeter in September.
"We know the festival will bring people of all ages and backgrounds together to experience the wonder of science and that Hamza will inspire our audience on wildlife, conservation and his life journey so far. Tickets will no doubt go fast so do book early and for all the fantastic events going on across the city of Exeter from 7th to 10th September."
Festival organisers have also announced another key headline event involving the BBC Studios Natural History Unit, which produces some of the most well-known and loved natural history content, and is responsible for some of the most globally successful factual content of the past 10 years.
Anna Place, a producer and director from the Unit, will also headline the British Science Festival and share a behind the scenes glimpse into the making of some of our favourite wildlife shows, including her work on Sir David Attenborough's series.
In addition to Anna, Mitch Buckley & Abigail Thomas, Junior Technical Assistant Producers at the Unit, will demonstrate some of the technology used to capture wildlife behaviour. Attendees at the Festival will be able to experience an interactive display uncovering the tools and techniques which help reveal the mysteries of our world.
Book tickets for BBC Studios Natural History Unit: Behind the scenes
Book tickets for BBC Studios Natural History Unit: Meet the team
The British Science Festival is an annual celebration of science, technology and innovation which travels to a new location each year. The Festival brings pioneering researchers to share their work with the local audience through talks, activities, interactive events, installations, performances and more.
This year the British Science Festival is hosted by the University of Exeter, 7-10 September. All tickets are free to book, and the full programme is live at britishsciencefestival.org.