Trainee teachers "thrive" at "exceptional" University of Exeter courses, inspectors say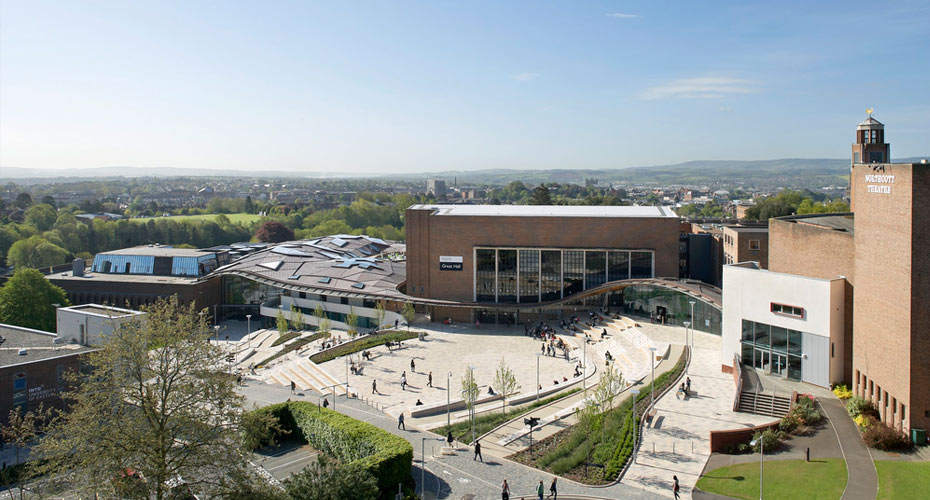 Trainee teachers "thrive" at the University of Exeter and receive "exceptional" preparation for their careers in schools, inspectors have said.
Ofsted have said students are "inspired by the exceptionally strong subject knowledge" of staff and the "long-standing tradition of academic rigour and educational research" at Exeter which enables trainees to deepen their subject knowledge.
A new report says headteachers across the South West and beyond "recognise the high calibre of Exeter trainees and value the up-to-date ideas they bring". It praises the ambitious curriculum and drive for continuous improvement.
Those involved in running the University of Exeter's teacher education programmes were commended for their work to respond to the needs of local schools and address regional teacher recruitment challenges.
Professor Sandy Allan, Head of the School of Education at Exeter, said 'We are very pleased to have had the quality of our programmes recognised. We see developing brilliant teachers of the future as a key way in which we as a University can support the region, fostering reflective, adaptable, resilient and creative teachers who can inspire young people."
More than 200 people train to be a teacher at the University of Exeter each year, in one of around 200 partnership schools in the South West and London. This experience of spending at least two terms in school working with mentors was praised by Ofsted as "consistently high quality", with inspectors noting trainees benefited from an excellent school experience and the 'powerhouse of knowledge' provided by staff at the University of Exeter. Inspectors were impressed by the partnership between lecturers and teachers who work together to design and implement the "highly ambitious and effective" teacher training curriculum.
Inspectors praised the exceptionally strong care and support provided by university staff and staff on teaching placements. They said: "expert coaching and mentoring ensures they become highly insightful when evaluating their teaching strengths and can focus on the areas requiring further development. As a result, trainees become resilient and self-assured in their ability to teach".
The report praises the preparation provided for future employment in schools, particularly the firm subject grounding received in the subject they teach as part of secondary courses and the subject specialisms trainees can choose to develop in primary courses.
Ruth Flanagan, Primary Programme Director, said: "We were delighted that Ofsted recognised the deep knowledge that trainees develop on our 'exceptional' primary PGCE course. We really feel that the strength our subject specialists bring really inform our curriculum and help prepare trainees for future subject leadership, and it was great to see Ofsted highlighting this strength."
Dr Lindsay Hetherington, Head of Initial Teacher Education, said: "At the University of Exeter we continue to develop our programmes in response to the Department for Education's new Quality Requirements, informed by its values and vision for research engaged, research informed and research inspired teacher education to create adaptable, resilient, thoughtful and creative teachers of the future."